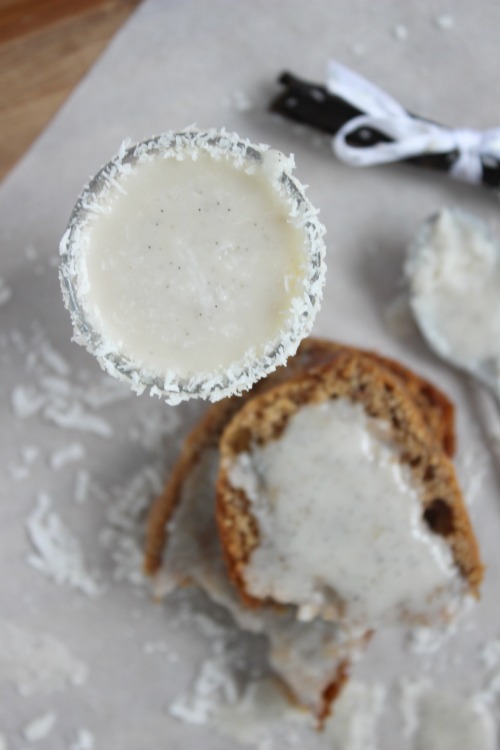 Um how is it the last week of November already? One month until christmas are you kidding me?!
I know for my sweet american friends this is a cah-razy busy week with thanksgiving coming up on thursday. A super busy week packed with friends, family and so much food.
I figured this week I would keep our test it out tuesday recipe super simple.
Super simple but seriously incredible.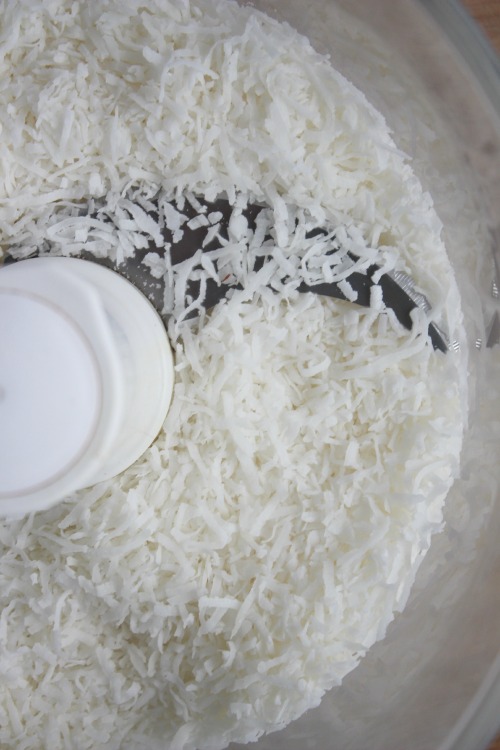 I have to thank the simply stunning, seriously talented, warm, wonderful and ever entertaining Jessica from How sweet it is for sharing yet another killer recipe. Girlfriend has some serious skills not only in the kitchen but also behind the camera. If you haven't met Jessica yet when you're done here make sure you head on over to How Sweet it is and get to know this incredible girl (woman/lady?!). Her recipes will literally rock your world!
Now, where was I . . . right making vanilla coconut butter.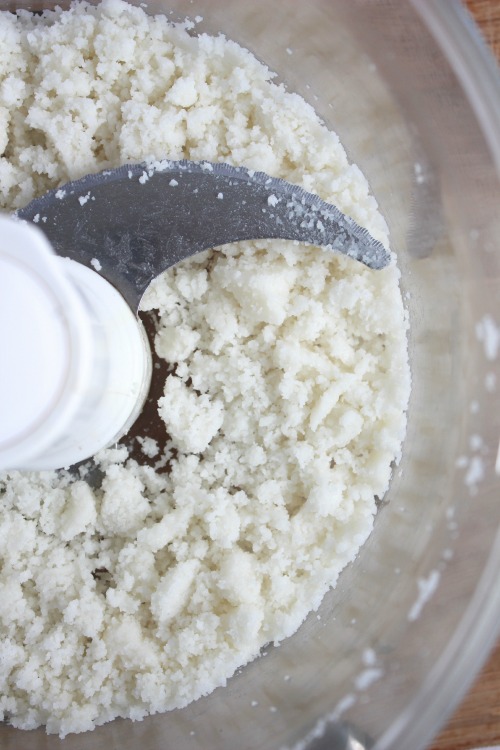 Super simple, super healthy and super, S-U-P-E-R tasty!
Vanilla coconut butter people!!!!
Wait, wait, I know what your thinking . . . "making my own butter from scratch sounds all kinds of time consuming Em, let alone making any fancy sounding vanilla coconut butter. Pfft forget it. Ain't nobody got time for that! " And that my friend is where you're wrong.
All you are need 2 simple ingredients, coconut and vanilla (and a pinch of salt) thas it!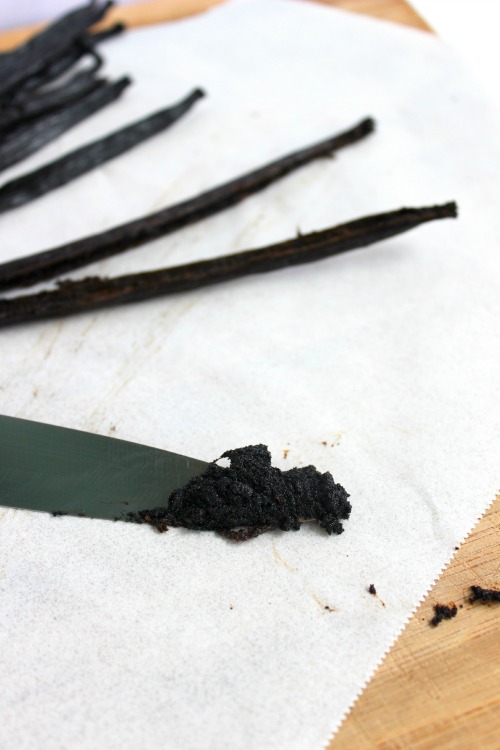 Bust out your trusty old food processor or blender and you sweet invisible internet friend of mine are in business.
Simply throw your coconut into the processor and set that bad boy to work. After a few mins we add in our dark, delicious, decadent little vanilla seeds and then we set the processor to work again,  forget about it for a good 10-15 mins or so coming back to scrape the sides down occasionally  and boomshakalocka, Vanilla infused coconut butter is all yours baby!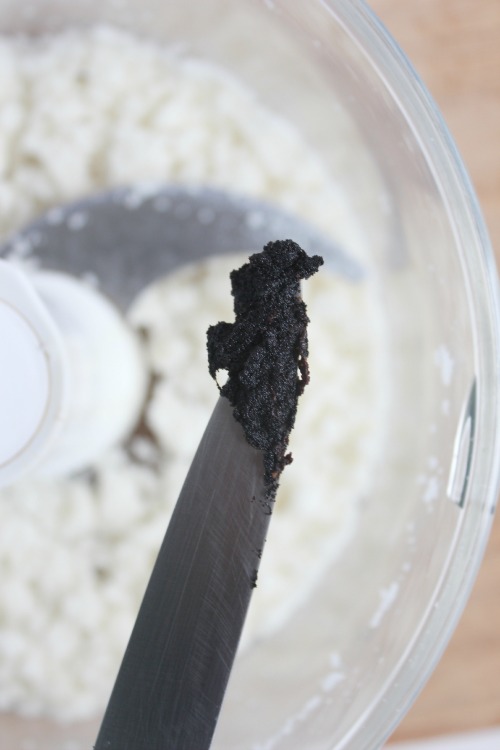 Once its all blended up and you get it to the constancy you want, simply transfer to a glass jar and store in the fridge. Note that when you make it initially it will be really warm and super runny like milk/water.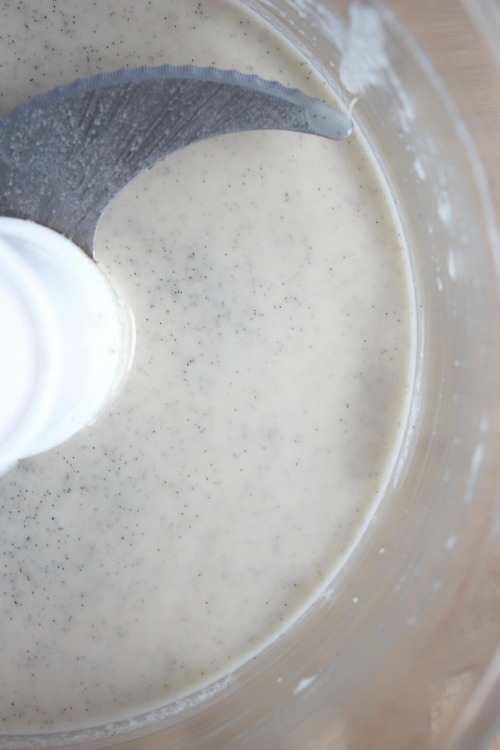 As it cools it will start to firm up and become "spreadable" then once its cooled to room temp it should start to solidify unless its crazy hot in your house (I'm looking at you Australian summer) and once it's been living in your fridge for an hour or so it will set really firm,  like solid firm so you will need to get it out and allow it to soften before you want to use it. Or you could sit the jar in a bowl of boiling water or pop it in the microwave for a few seconds to speed things up.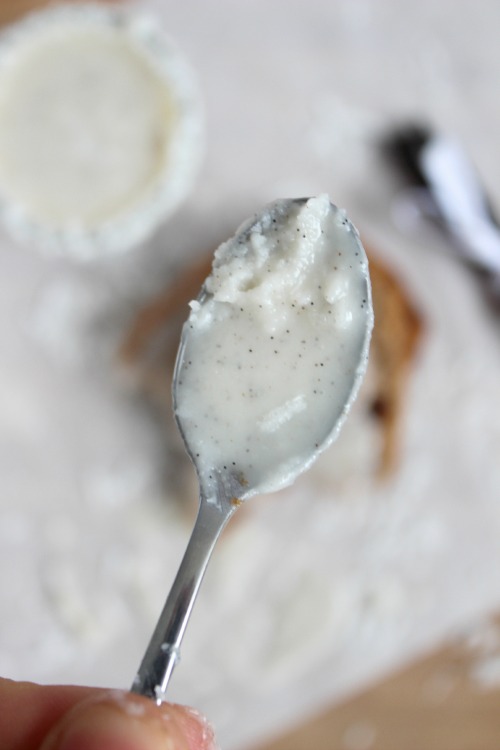 This vanilla coconut butter could not be simpler to make.
Or more divine.
The smell on its own is truly incredible. Seriously you will want to just dive headfirst into the bowl and swim around in it.Ok maybe not, but you will definitely want to grab a straw and drink the entire batch in one sitting. It's very easy to do. Not that I would know anything about that . . . awkward . . . lucky it's so quick and easy to make.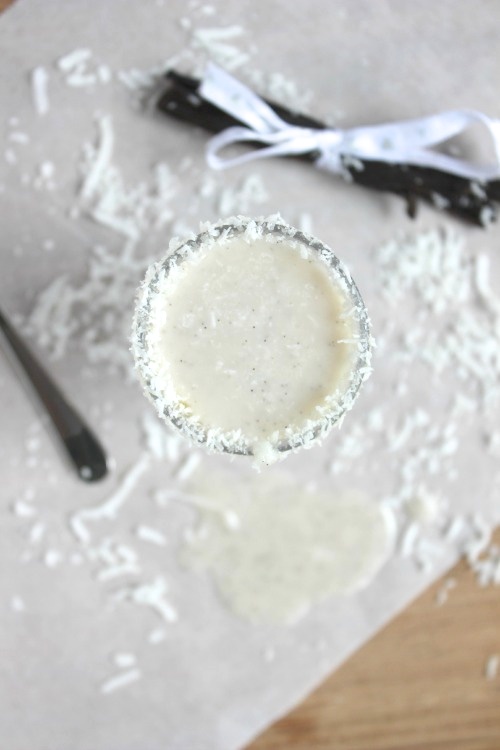 Should you find yourself drinking the entire batch in one sitting know that you are not alone and fear not, you can simply whip up another batch and no one ever has to know . . . unless you have the unfortunate habit of publicly over sharing with your invisible internet friends which is just out there on the world wide web for the whole world to see . . .
Lucky this vanilla coconut butter is all kinds of healthy as well as delicious so if you find yourself drinking the entire batch in one sitting no need to feel guilty, take heart in the fact that you have done your body all kinds of good with that one little slurp up (←sorry, couldn't resist).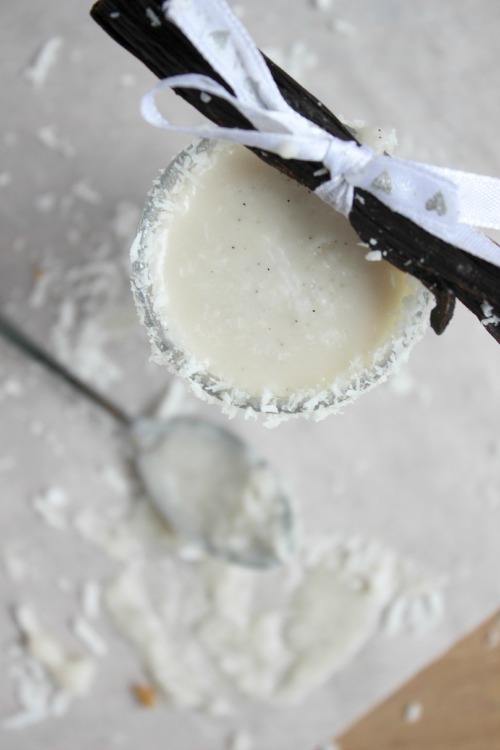 Did you know that there are many benefits of adding coconut (including coconut milk and coconut oil) to your diet?
It's true, here are just a few of them –
Although coconut is quite sweet naturally, it's low in sugar. Less than 3 grams per 1/2 cup!
Coconut is also high in fibre and packed with potassium!
Did you know the natural fats and oils in coconut are heart healthy and easier for the body to break down and metabolise which means they take less time to break down and are more readily available and accesible to be used as energy! Love that!
Also, coconut oil is naturally high in lauric acid which helps to boost immunity as well as assist the body in fighting many a nasty virus or infection. Research shows that people who frequently consume coconut and coconut oil are sick less often than those who don't!
So go make yourself a batch if this super simple, super healthy and super, super delicious vanilla coconut butter.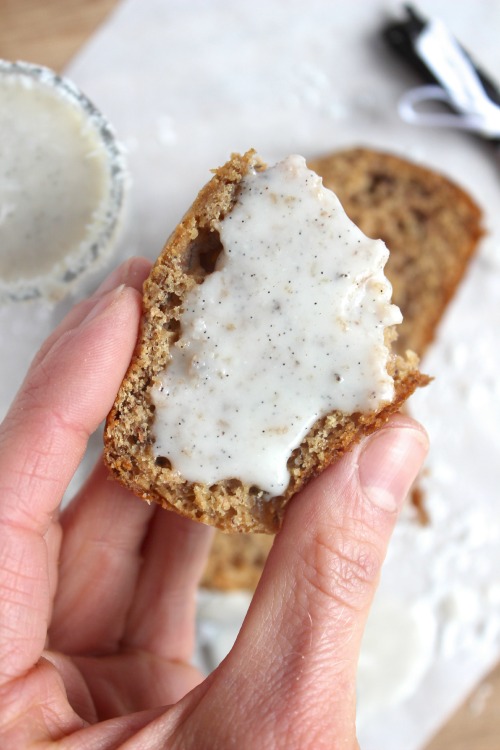 I had a good few spoonfuls all on its own, then drizzled some onto a big ol' slice of my fave classic wholewheat banana bread.
I would have covered a few of these vegan choc chip mini muffins in some of this delicious vanilla coconut butter too if they hadn't already been inhaled consumed.
This vanilla coconut butter would make a super cute gift for friends and family for christmas, or even something a little different as a thank you gift for your thanksgiving day host. It would be incredible on a piece of pie . . . pumpkin, pecan, chocolate, apple  or all of the above.
I think you get the point
Super simple, Super healthy and super, SUPER tasty!
Make it, eat/drink it, love it.
Ingredients –

1 1/2 cups of shredded coconut flakes

1 vanilla bean (can sub for 1 teaspoon of vanilla bean paste or extract if you prefer, although I haven't tried it it should work)

A pinch of salt flakes

Method –

1 – Place the coconut flakes into your food processor or blender and process on high for a few mins until the coconut starts to break down.

2 – Slice your vanilla in half and scrape out all of those dark and delicious little seeds (don't waste the pod, throw it into your sugar bowl and make yourself an incredible bowl of vanilla sugar).

3 – Place vanilla seeds into your food processor along with your now crumbly, pasty looking coconut and process until you have yourself a smooth, vanilla infused batch of coconut butter. The longer you process the smoother your butter will be. Remember that it will be very runny/liquidy initially but it firms up as it cools.

4 – To serve, grab a straw and drink up drizzle over this mango and passionfruit banana bread, or this pumpkin bread, use it to "frost" these vegan choc chip chia muffins, spread it on toast with some freshly sliced strawberries and banana, add it to a smoothie, or coffee, or stir some into these these oats . . . the list is endless
Enjoy xoxo
___________________________________________________________________
Question of the day –
What flavour coconut butter should we make next?! Cinnamon, espresso infused, chocolate?!