1 – What I'm Reading -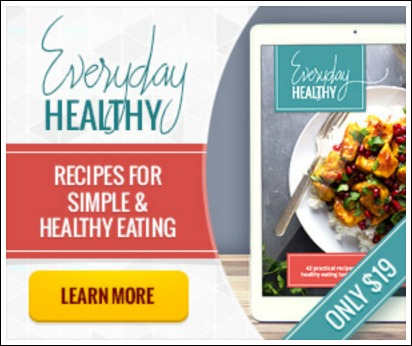 Everyday Healthy – An incredible little e-cookbook written by the insanely talented Lindsey and Bjork who blog over at Pinch of Yum. 
42 healthy recipes with full size color photos, ranging from 200-400 calories and featuring simple, fresh ingredients
6 types of recipes – salads, soup, meatless, chicken, slow cooker, and favorites
7 featured blog favorites that have been published and well-loved on Pinch of Yum
Specific ingredient information (what it is and where to find it) for anything that might be new to your grocery list
Specific brand recommendations for my favorite sauces, spices, and canned goods
Nutrition facts for all recipes in the nutrition eGuide
Gluten free, vegetarian, and dairy free adaptations for all recipes in the nutrition eGuide
It also happens to be 30% until the end of today (July 31st – USA)  so if you're looking for some healthy meal inspiration I highly recommend you grab yourself a copy. Then you can help me decide what to make first?!
2 – What I'm Drinking -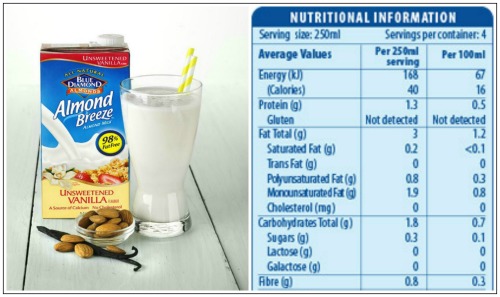 I am head over heels in love with this Unsweetened Vanilla Almond Milk. Its light and creamy with a hint of vanilla and I can not get enough.
Pour it on your cereal, put it in your coffee, use it in your smoothies or just drink it straight up with ice.
3 – Recipes I'm Pinning -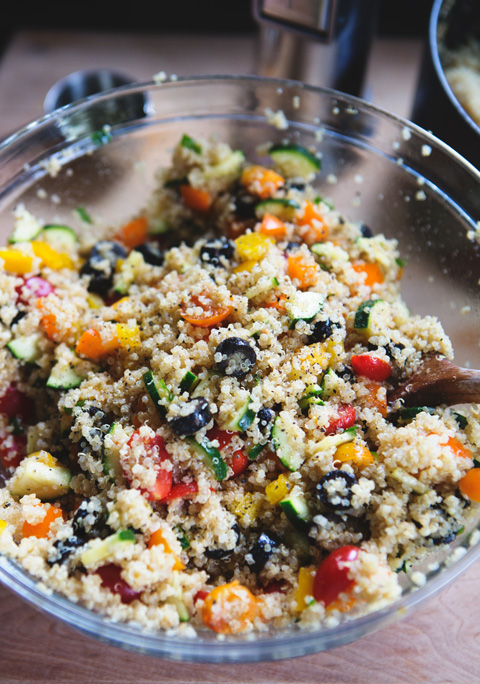 This incredible looking summer vegetable and quinoa salad shared by the seriously talented (and incredibly beautiful) Lisa who blogs over at With Style and Grace – inspiration for a healthy, gluten free life.
4 – Blogs I'm Lovin' -

Lift like a girl a blog that was created by the one and only Nia Shanks. I love her healthy, balanced, sane and simple philosophy and girlfriend is seriously funny! Lift like a girl has a little of everything including workouts, interviews, recipes, real lift insights and so much more I just love it. Nia is crazy cool, super strong and well just all kinds of awesome. 
Next time you're at the park with your little ones or if you don't have little ones and find yourself with some free time I dare you to try this killer looking total body swing set workout -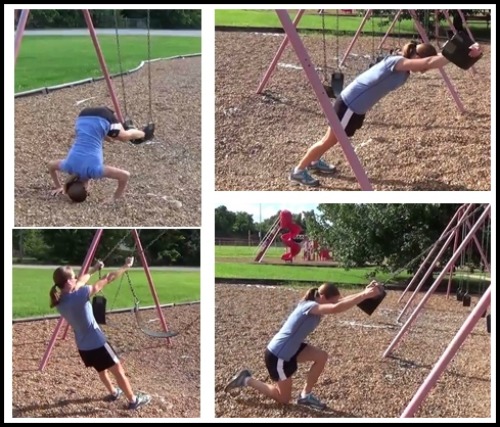 5 – E-cards I'm Lovin' -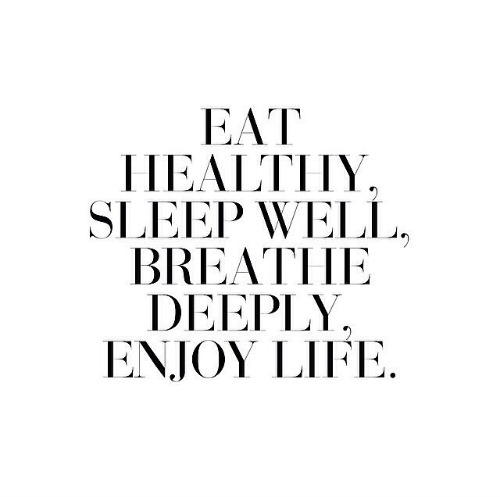 Just yes!
_________________________________________________________________________________
Question of the day -
In the spirit of fit friday fun, what are you eating, drinking, planning, loving, digging', wanting, doing?