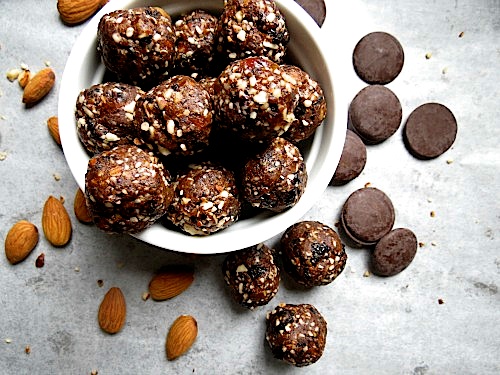 Sometimes you just need an energy boost . . . one that doesn't leave you in a sugar coma or suffering a massive case of the guilts.
I'm looking at you confectionary isle!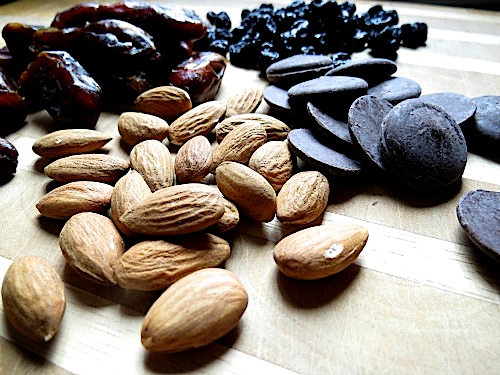 This handful of ingredients my friend holds the answer.
It may not be the prettiest snack in the group but boy does it pack a punch.
A delicious, nutritious, chocolately punch.
And it could not be easier to make. Seriously . . . throw a few ingredients in a food processor . . .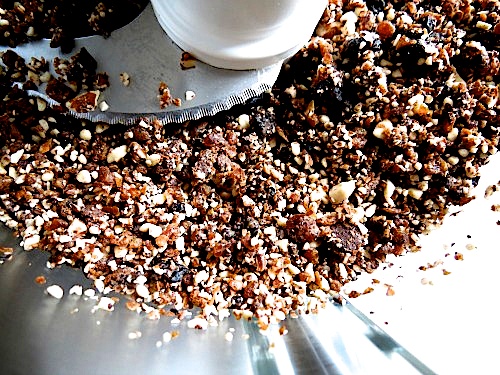 and your literally ready to rock and roll . . .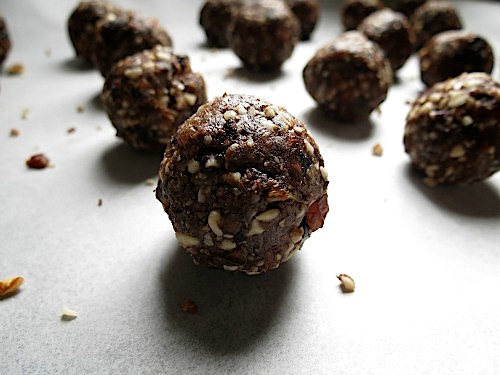 . . . and then eat to your hearts content.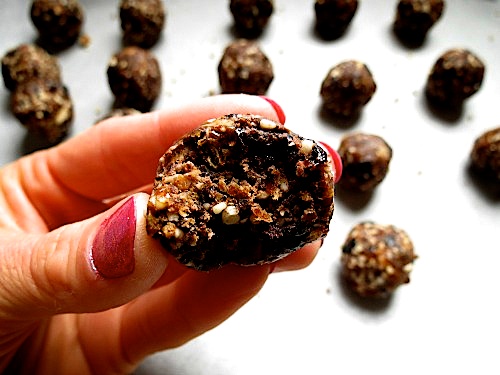 These babies are packed with protein thanks to good old almonds, totally natural sweetened with nothing but dates and dried blueberries . . . oh and then theres the chocolate . . . its only a teeny, tiny bit but you guys . . . I could not believe how chocolately these bad boys are. Seriously I'm talking totally acceptable dessert substitute.
Did I mention how healthy they are?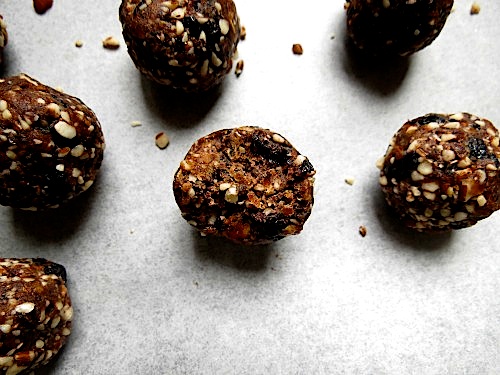 Because they are . . . really healthy. Like really, really healthy! Which is good because you won't be able to stop at just one.
Perfect for your pre or post workout snack, ah-mazing with some green tea after yoga . . . or with a cup of coffee for morning tea. You can pop them in your kids (or your husbands) lunch box and watch them disappear . . . wait . . . then your not getting to enjoy them . . . sad . . . so make sure you stash some aside for yourself first.
Deal?
Ok good, they are just so fuh-reaking yummy, I don't want you to miss out.
Make them, eat them and let the good times roll. Because your totally worth it
Blueberry and Dark Chocolate Energy Bites

Makes 22 delicious bite size balls of energy

Ingredients –

3/4 cup almonds

100g pitted dates

1/2 cup dried blueberries

3 Tbsp dark chocolate chips

Method –

1 – Place almonds in a food processor and pulse until they look crumbly, you want a few bigger "chunks" to give some texture not have them ground to dust.

2 – Remove 2 tablespoons of your almond crumble and set aside.

3 – Add dates to the almond mix and pulse until they start to combine with the almonds.

4 – Add blueberries and chocolate chips and pulse a few more times, it should start to come together into a sticky mass. A delicious sticky mass.

5 – Add reserved almonds and pulse 2-3 more times.

6 – Using your hands, roll approx 1 Tbsp of mixture unto little rounds then pop them into a sealed container (or even just a ziplock bag) and store in the fridge until your ready to devour scoff enjoy!
What gets your through a mid morning or afternoon snack attack?