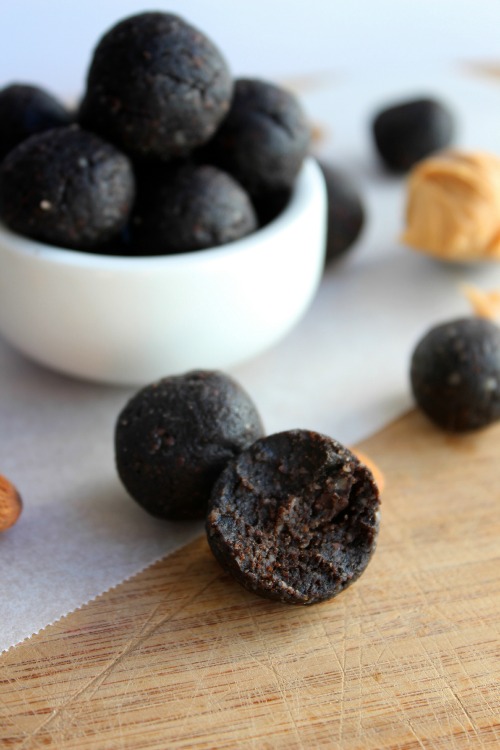 You remember how much I loved those teeny tiny little dark chocolate and blueberry energy bites . . . and then I kicked things up a notch with those healthy, 5 min, no bake espresso brownie bites . . .
well . . .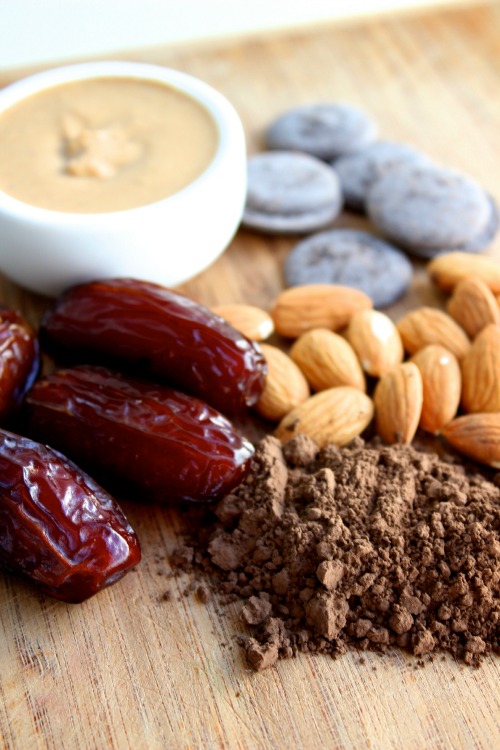 I'd like to introduce you to my Healthy Dark Chocolate Peanut Butter Fudge Power Bites.
You guys . . . these are so good its bad. But bad in the best possible way.
Chocolate and peanut butter together I mean thats a dangerously delicious combination all on its own.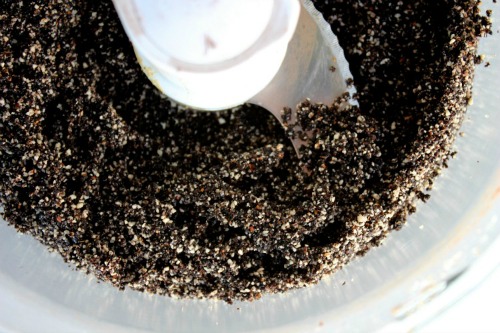 The addition of peanut butter makes these bites the most incredible texture. They seriously taste like fudge. Chocolate peanut butter fudge minus the guilt. Bring. It. On! (←and you're so very welcome)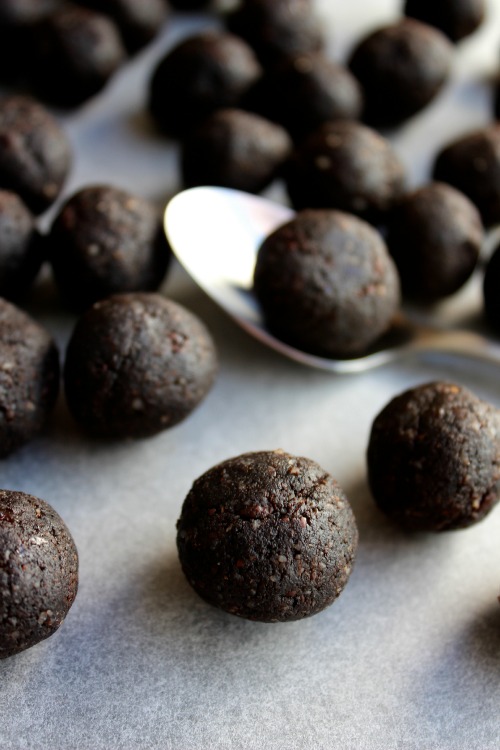 I stuck with using almonds as the base because they have such a neutral flavour which just lets the chocolate and peanut butter flavours really shine through. Next time I think I will crush up some peanuts to roll these babies in them  and serve them truffle style.
Winning!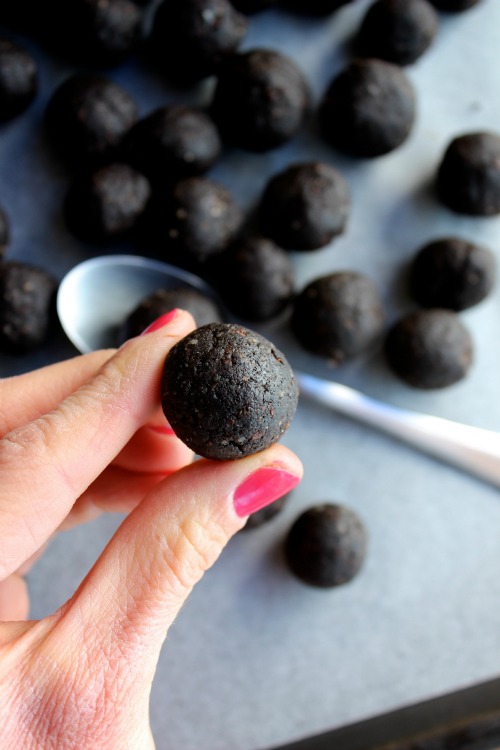 The perfect snack.
Pre or post workout – yes.
Cure for that 330itis post lunch/pre dinner come down – oh yes
Satisfying that post dinner super intense sweet craving – yes, yes a thousand times yes!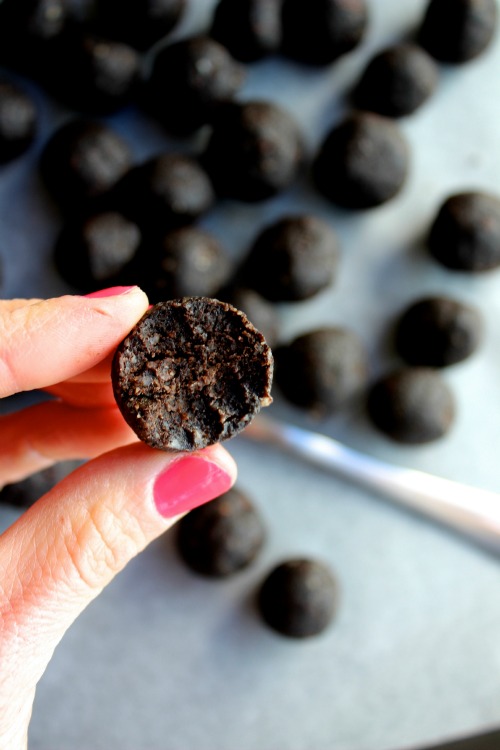 And just look at how fudgey they are, are you kidding me?!
A decadent and indulgent guilt free treat with only 6 ingredients and ready in less than 5 mins . . . just yes!
Healthy Dark Chocolate Peanut Butter Fudge Power Bites




Makes 50 super healthy, super fudgey, power packed peanut butter bites

Ingredients –

1 cup raw almonds

3/4 cup pitted dates, about 6 – I used medjool

4 Tablespoons of cocoa powder – I use Hershey's Special Dark

2 Tablespoon of dark chocolate chips

1/2 teaspoon of vanilla extract

Pinch of salt flakes

3 Tablespoons of peanut butter (or nut butter of choice home made, store bought or PB2* will all work, your choice baby)

Method –

1 – Place almonds in your food processor/blender and pulse until crumbly, you want there to still be a few bigger chunks to give the bites some nice texture.

2 – Add dates and pules until the mixture starts to come together.

3 – Add chocolate chips, cocoa powder and salt then pulse until combined.

4 – Add peanut butter and vanilla and pulse again until combined and the mixture is starting to come together into a loose "dough"

5 – Using your hands, roll approx 1 teaspoon of mixture unto little rounds then transfer to an airtight container (or even just a ziplock bag) and store in the fridge or freezer until required.
_______________________________________________________________________________
* In Australia PB2 can be ordered through the wonderful people at Gladiator Nutrition . Great product, great price and great deals on shipping too.
Question of the day –
What secret snack gets you through the day? Go on, do tell – its ok, really . . . we all have them