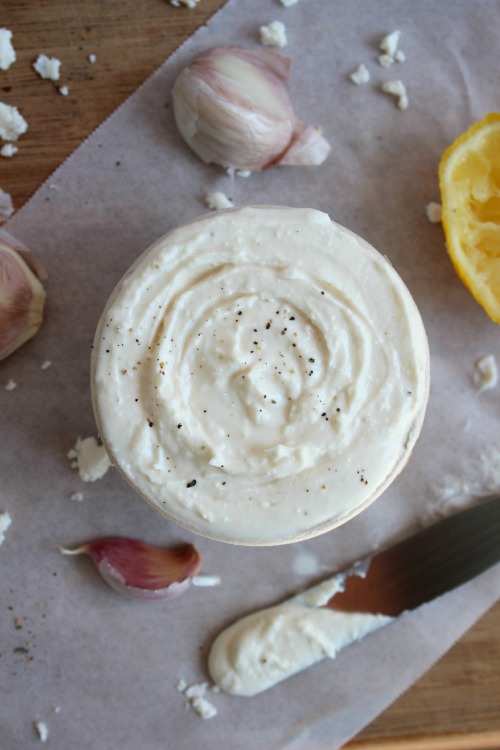 Last week it happened . . . I was hit with the sinus infection from hell!
I honestly can not, do not remember ever feeling so terrible.
Like my head was going to explode.
So. Much. Pressure.
Now, I realise a food blog is not somewhere you want to be talking about such things a colds/flus/serious snot filled sinus infections so I won't go into all the not so glamours details but you must know that last week I was so sick . . . thought I was going to die sick.
Well maybe not quite that bad but I was down and out baby!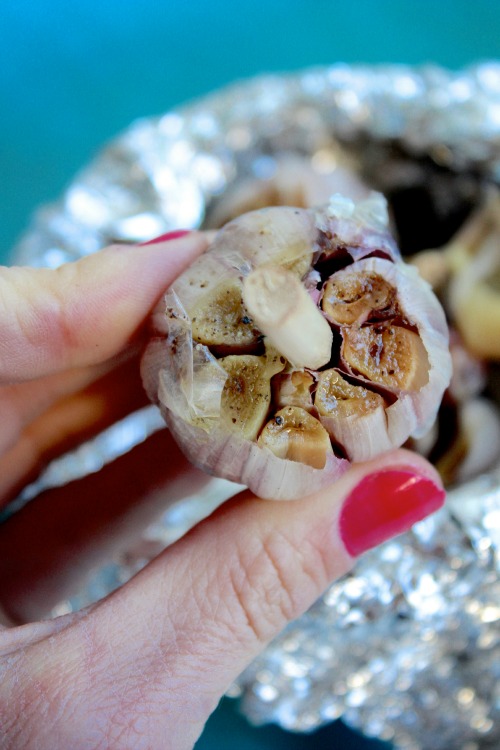 And we all know when I'm sick all I want are smoothies and garlic I mean clearly, evidence →here, →here, →here , →here and →here so I won't go on about it again.
Side note – Um what is with nothing being on TV at the moment?
Seriously . . . nothing.
A hundred channels and not a single thing to watch.
There I am sitting on on the couch, head about to explode and all I want is to be mindlessly entertained . . . you know how it is . . . but nothing?!
Ugh soooooooo annoying!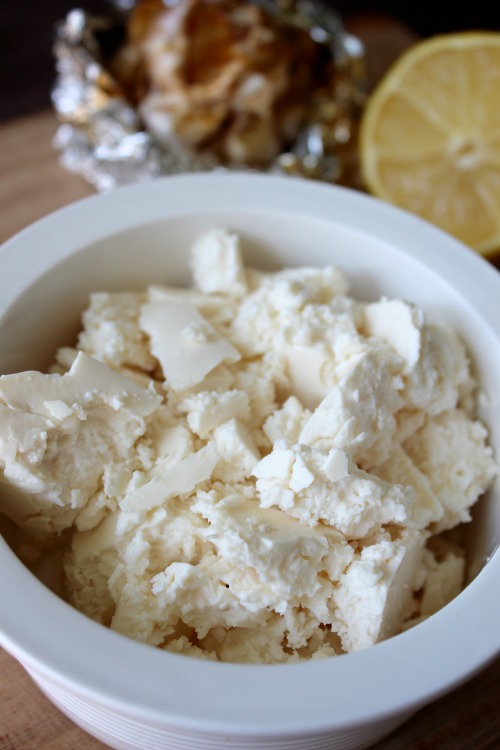 Anyway . . .
So, the weekend hits and I find myself feeling better (←Yay) and craving something seriously savoury then I remembered this incredible looking whipped feta that Jessica from How sweet it is had shared a few months ago and it was decided!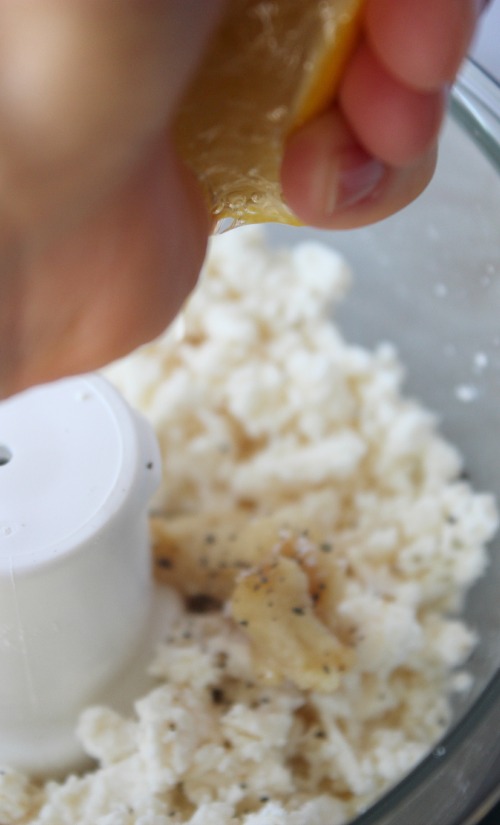 Want.
Need.
Must have!
And of course me being me I couldn't leave well enough alone, I had to tweak her brilliant recipe just a little and with being sick and all . . . roasted garlic totally happening here.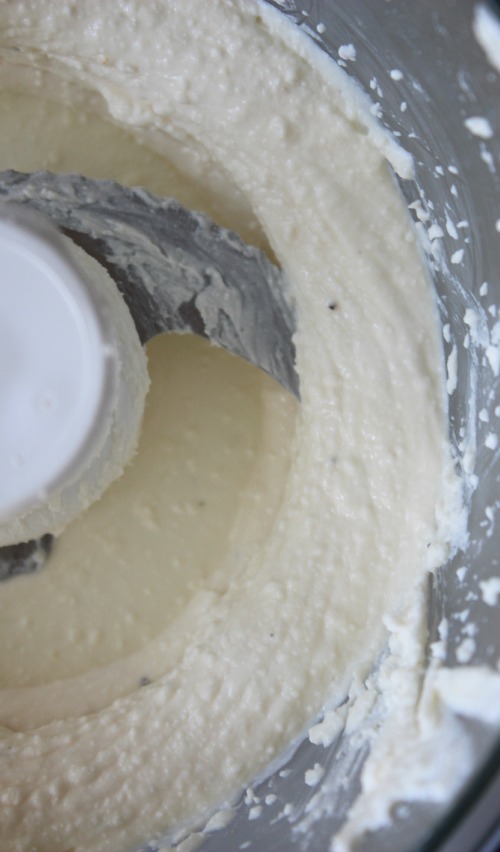 And you know what. Its magical!
Absolutely love it!
Like out of control addicted, eating it on every. little. thing.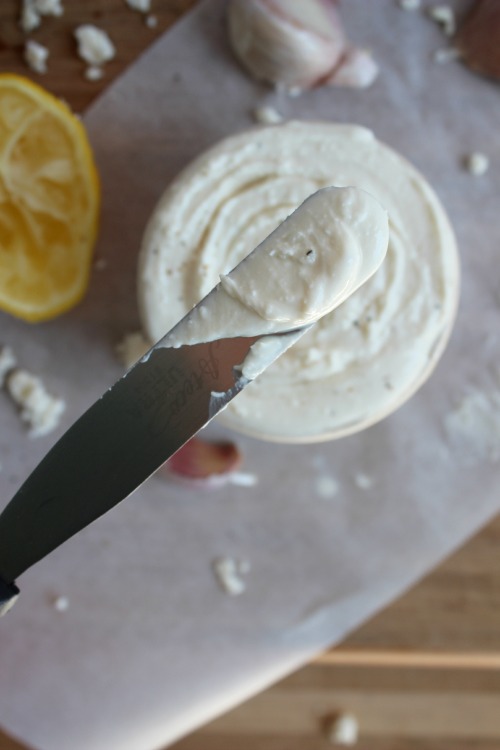 Tart and tangy, smooth and creamy with an incredibly smoky sweetness to it thanks to the addition of the roasted garlic. Seriously incredible (even if I do say so myself). The squeeze of fresh lemon juice just helps to cut through the richness perfectly.
So, so good!
Dip your veggies in it, spread it on your beautiful face this roasted vegetable toastie, schmear it on your steak the possibilities are endless!!!!!
So simple, so yummy, so healthy and so, so versatile! Seriously just 3 ingredients and you are good to go.
The only thing left to decide is how you will you be devouring enjoying yours?
Roasted Garlic Whipped Feta
Adapted from this incredible recipe shared by How Sweet it is


Makes approx 3/4 of a cup of creamy dreamy tart and tangy, slightly smoky wonderfully whipped feta




Ingredients –

1 cup Feta Cheese

2 cloves of roasted garlic

A tiny squeeze of lemon juice (abut 1/4 teaspoon)

Salt and pepper to taste

Method –

1 – Crumble feta into your food processor/blender and process to very fine crumbs.

2 – Add garlic cloves, lemon juice and process for a minute or 2 until super smooth and creamy.

3 – Taste and adjust seasoning (aka add salt and pepper) to taste

4 – Grab a spoon and dive on in.
Enjoy xoxo
_____________________________________________________________________
Question of the day –
What are you watching at the moment? Tv series, movies tell me, I need something to watch!