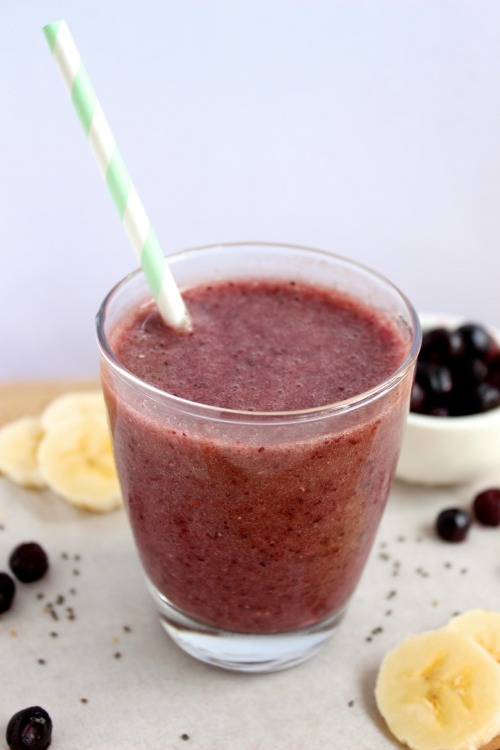 I can't even believe we are sick again.
Seriously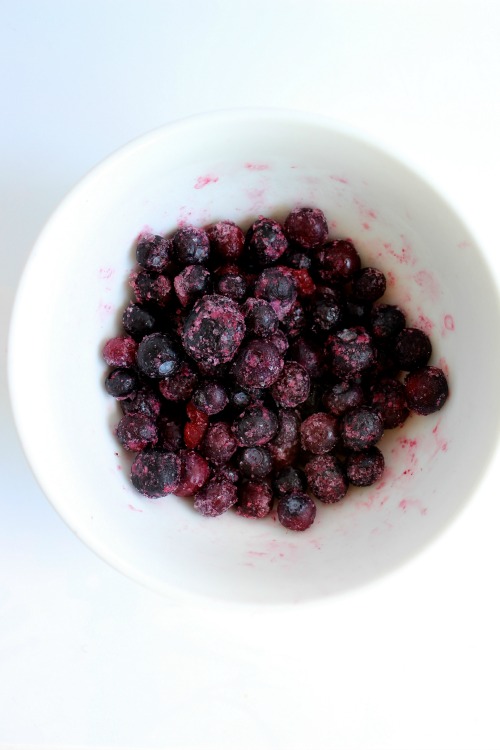 So unimpressed right now it's not even funny.
So . . . Ima keep this short and sweet.
You may have noticed that when we get sick in this house we get our smoothie on.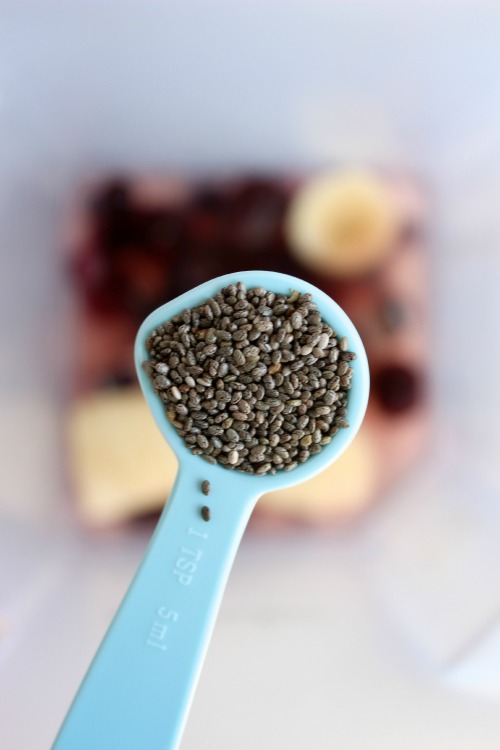 Something about that smooth, sweet,  ice cold goodness is just all kinds of satisfying.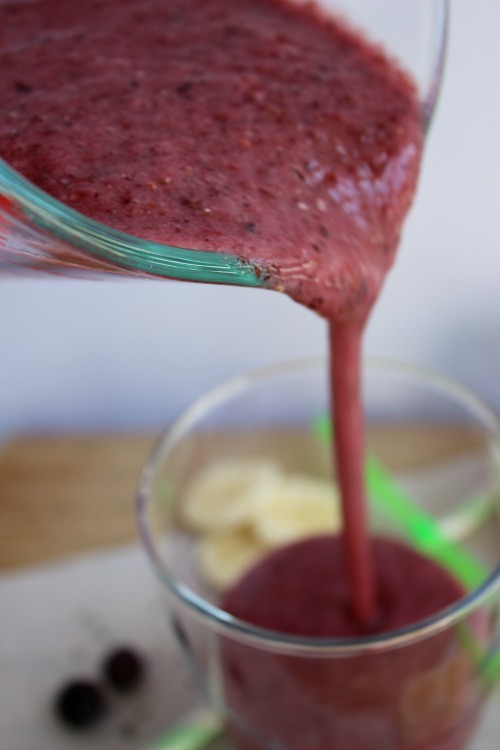 It just seems to hit all the right spots on its way down you know?
I mean nothing soothes a sore throat (and head) like a nice cold smoothie (or a giant bowl of ice cream), am I right?
Oh you know I'm right.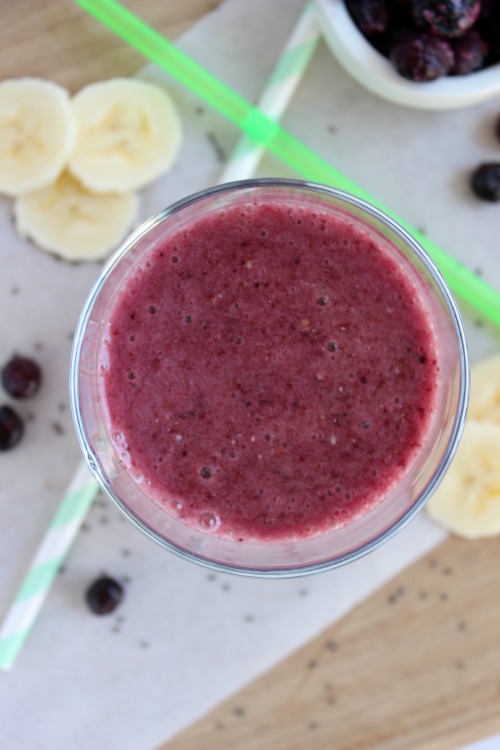 This week our test it out tuesday recipe is another from the one and only genius that is Jamie Oliver ♥. This recipe is one I have adapted from his ah-mazing 15 minute meals cookbook.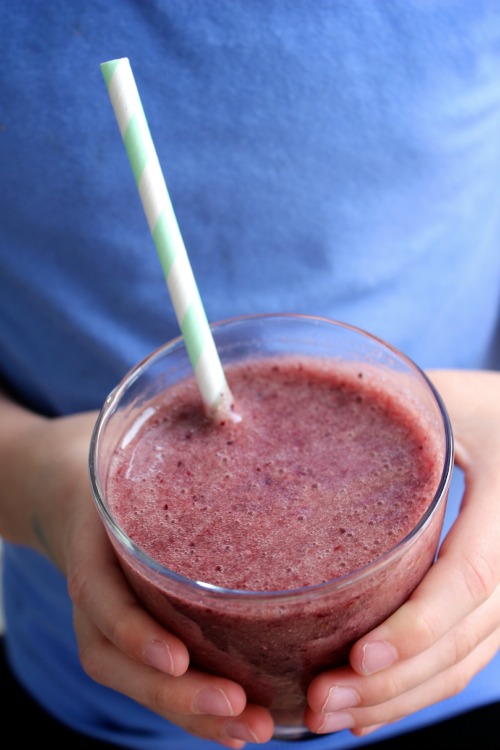 This Blueberry, Apple & Banana Super Smoothie is exactly that. A super smoothie.
Not only is it super in taste but its super jam packed with those incredible antioxidants from not only those beautiful blueberries but also from the chia seeds which also pack a punch of those all important omega 3's along with a good dose of dietary fibre. Not to mention you get potassium from the banana, vitamin C from the apple juice, you know what they say an apple a day keeps the doctor away.
So much goodness packed into one delicious cup that just does your body the world of good, especially when your down and out like we are at the moment.
Even if it is just in your mind, I promise you will feel a million times better and all kinds of healthy once you're sipping on this smoothie.
Arm yourself against this nightmare of a cold/flu with this antioxidant rich flu fighting glass of deliciousness
Make it, drink it, love it
Blueberry, Apple & Banana Super Smoothie


Slightly adapted and re-written in my own words from Jamie's

15 minute meals cookbook


Makes 1 large or 2 smaller super smoothies

Ingredients –

1/2 a banana (preferably pre-sliced and frozen)

1/2 cup frozen blueberries

1/4 cup 100% apple juice

1/2- 1 cup water (depending on the consistency and preferred sweetness, you could sub for extra juice if you wish)

1 teaspoon of chia seeds (optional)

1/2-1 cup cup ice

Method –

1 – Place all ingredients into a blender/food processor and process until smooth.
Enjoy xoxo
__________________________________________________________________________________
Question of the day –
What are your favourite and most effective flu fighting strategies? Help me!!!!!