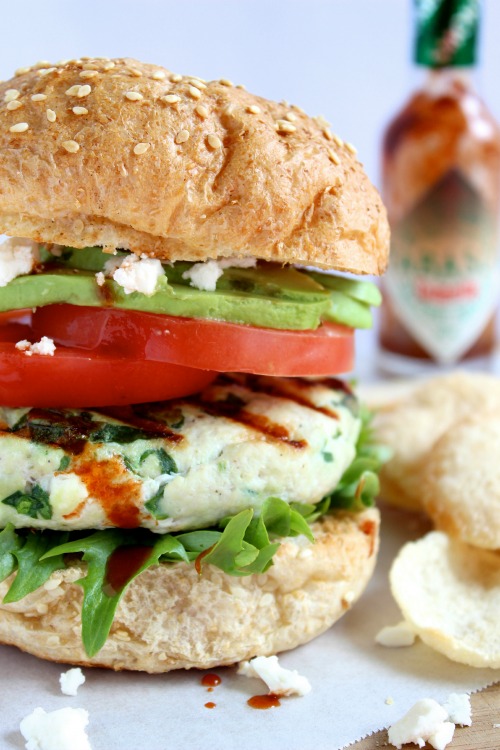 After all the breakfast and smoothie type recipes I have been sharing lately I figured it was about time I shared something we could really sink our teeth into. And what better way than to get our burger on.
This Spinach and Feta Chicken Burger is the perfect thing.
A super simple, seriously succulent, incredibly healthy grilled chicken burger that is made a little bit fancy with the addition of some fresh spinach and dreamy crumbles of feta.
We have been eating these burgers in our little family for a good few months now and we just love 'em. Seriously can not get enough!
They come together in 10 mins from start to finish which just makes me love them that little bit more (← if that's even possible).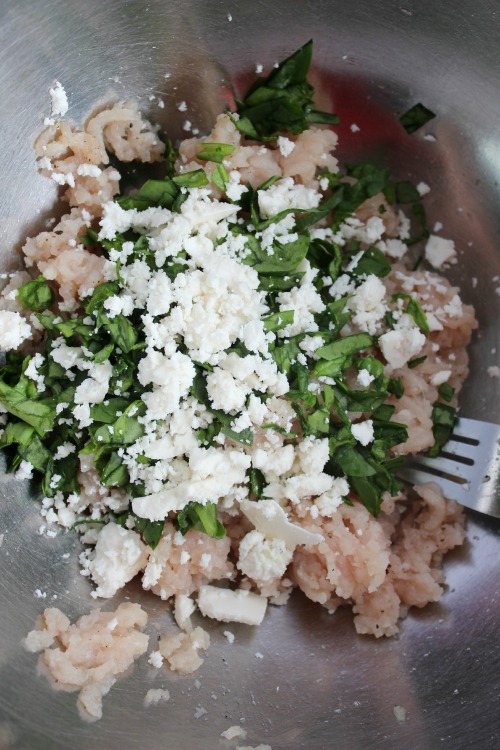 I know the leaner style chicken and turkey burgers have gotten themselves a bit of a bad rap in the past for being dry and tasteless but not this bad boy.
This burger is life changing good.
And the spinach and feta somehow makes it feel a little fancy don't you think?
So, these fancy pants burgers, chicken breast mince seasoned simply with salt and pepper and kicked up a notch with the addition of some salty feta crumbles, add to that some fresh but finely chopped baby spinach and we are ready to rock and roll.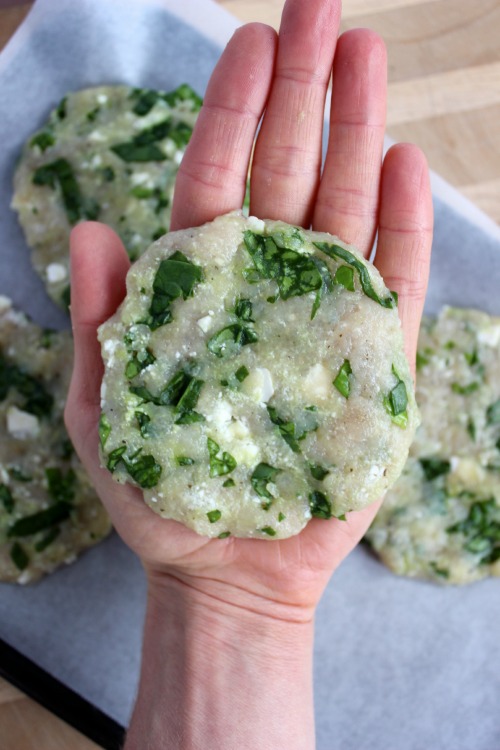 Adding the uncooked spinach to the burger mix I think is what I think helps to make these burgers all kinds of juicy and delicious, just as a burger should be. The spinach kind of steams the burger from the inside while your cooking the burgers on the grill so it helps keep things a little crisp on the outside but all kinds of succulent and juicy on the inside. Then you get the occasional soft, salty bites of melted feta and oh my deliciousness – I can't even . . .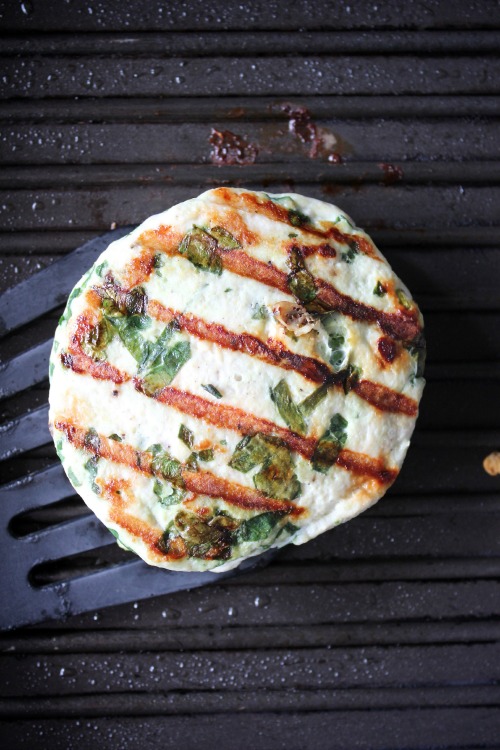 It's just so incredibly good!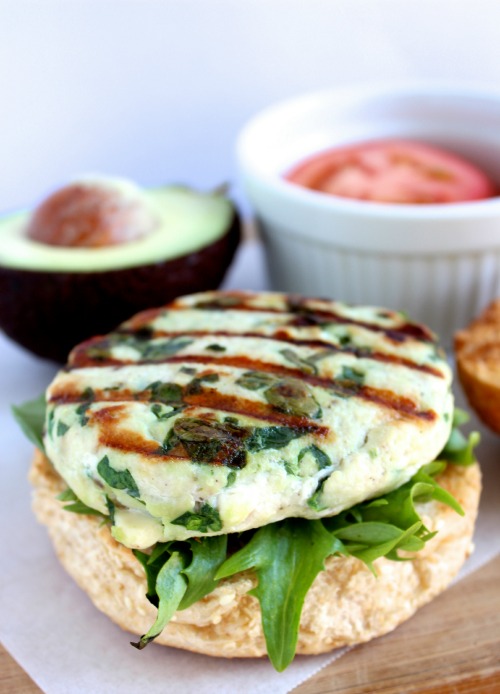 Simple never tasted so good!
Healthy burgers the whole family will enjoy . . . although maybe skip the tabasco if you have little ones . . . unless they are all kinds of tough and into that sort of thing.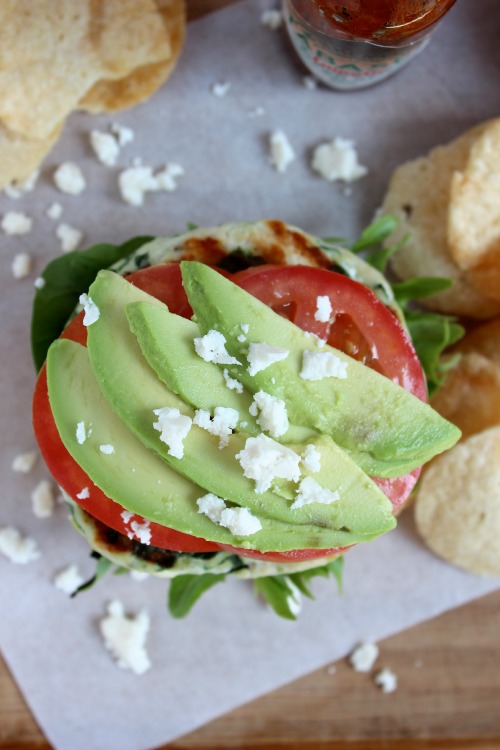 Serve simply on a toasted bun (or wrapped in a couple of cool, crisp lettuce leaves) with  freshly sliced tomato, a generous schmear of mayo ,  few slices of creamy avocado and a generous shaking hot sauce and you my friend are ready to get your burger on.
These burgers are also ah-mazing served low carb style simply wrapped in a lettuce leaf instead of on a bun or you can serve a long side a good old side salad with some baked sweet potatoes.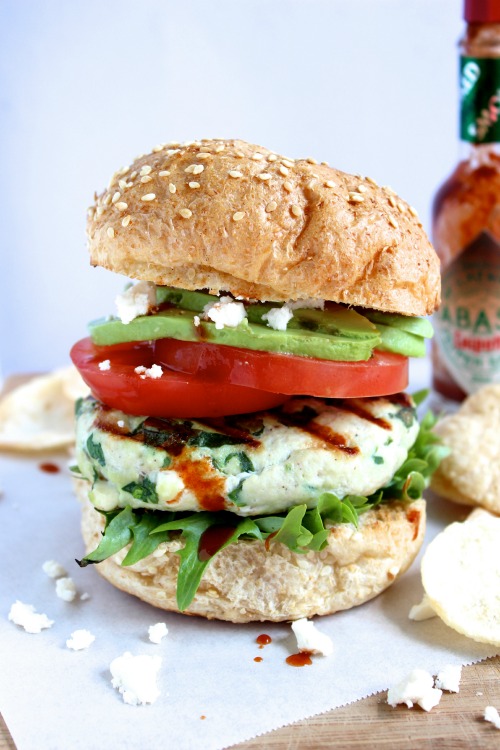 However you decide to serve them you won't be sorry, these burgers are the bomb!
Time to get your super simple, outrageously delicious, fancy pants spinach and feta burger on!
A delicious little mouthful, you know you want one. Well I know I do, peace out!
Spinach and Feta Chicken Burgers




Makes 4 sensational spinach and feta packed regular sized chicken burgers or 8 mini slider style burgers

Ingredients –

450g (1lb) Chicken breast mince

1 cup baby spinach leaves, finely chopped

30g/1 oz (approx 2 Tablespoons) Feta cheese, crumbled – paleo friends sub your fave dairy free/nut cheese

Salt and Pepper to taste

For Serving –

Burger/slider buns – my faves are the gluten free/paleo buns from Venerdi bread – you could always just serve in lettuce wraps if you prefer

Tomato, sliced

Avocado

Baby Spinach/lettuce

Your favourite hot sauce . . . if like me, your into that sort of thing

Method –

1 – In a medium size bowl combine chicken, spinach, salt and pepper and stir until well combined.

2 – Add Feta to the chicken mix and stir to combine.

3 – Divide chicken mixture into balls and gently shape into burger/slider patties. FYI – mixture is quite sticky.

4 – In a large fry pan/skillet over medium heat cook burgers for 2-3 mins each side. Try to resist the urge to squish your chicken patties while they are cooking, and only turn them once. Just let them do their thing, it will help keep them nice and juicy. Trust the process 🙂

5 – Slice your buns in half and smother on a good layer of avocado, top with a chicken patty and finish with a slice of tomato, a few spinach leaves and a good dash of your favourite hot sauce.
Enjoy xoxo
_________________________________________________________________________
Question of the day –
What is the most outrageous, unconventional burger flavour combination you have ever had?