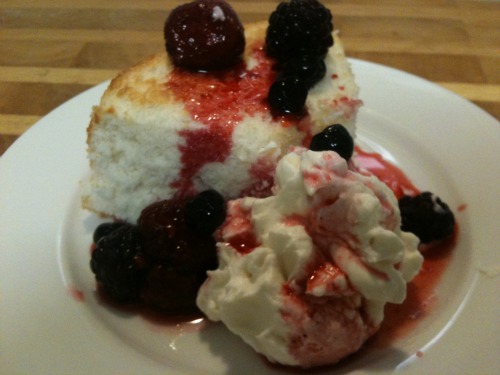 Since my purchase of the wonderful little pot of vanilla paste, (if your only just joining us and not sure what I am referring to, click here for the full story) I have found myself searching and searching for something new and wonderful to make. It was in this searching that I discovered I had never made an angel food cake.
I guess it was something I always thought of as being very complicated and extremely fancy or difficult. I could not have been more wrong!
This recipe has minimal ingredients and is nowhere near as complicated as you would think (or as I originally thought anyway). Its light and sweet, but not sickly sweet. It really is a great little dessert for the warmer months. Serve with some fresh (or macerated) berries and a good dollop of cream or even a scoop of your favourite ice cream you're in for quite a treat.
Vanilla Bean Angel Food Cake




Serves 12
Ingredients –
1 cup all purpose flour
1 1/4 cups of sugar
10 egg whites
1 1/4 tsp cream of tartar
1/8 tsp salt
1/8 tsp Vanilla extract or 1/2 vanilla bean split and scraped or 1/2 tsp vanilla past
Method –
Preheat oven to 175'C (350'F)
Sift flour and 1/4 cup of sugar together into a medium size bowl. Repeat twice (so soft 3 times in total) then set it aside.
Place egg whites In a large bowl (be very careful not to get any egg yolk in as its very tricky to fish out.
With an electric mixer, beat egg whites until foamy.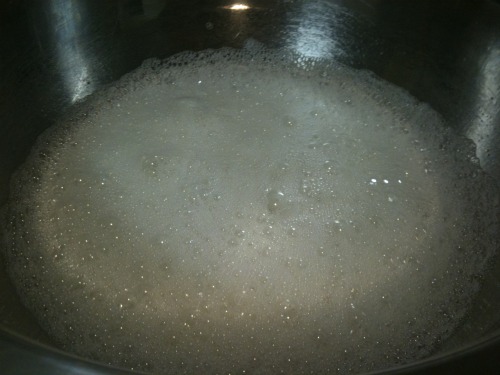 Add salt and cream of tartar. Continue mixing until soft peaks form.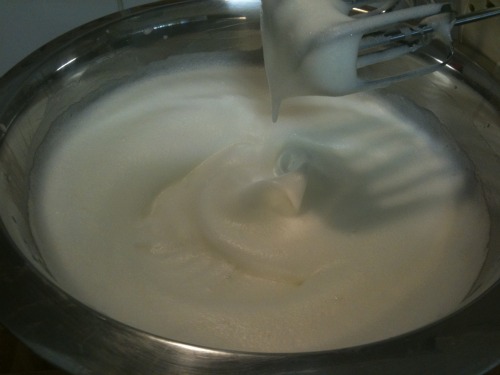 Add remaining sugar 1 tablespoon at a time beating thoroughly after each addition.  Repeat this process until all sugar is used and mix looks glossy and also holds soft peaks. It might be good to check at this point that its smooth. If it feels a little grainy mix a little longer to ensure the is sugar properly dissolved.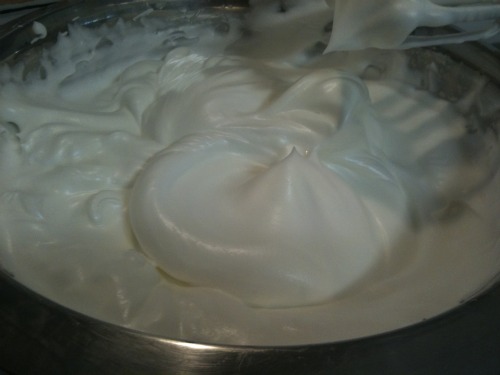 Sift flour/sugar mix over egg whites 1/4 cup at a time and gently fold through after each addition. Repeat until all combined.
Gently fold in vanilla.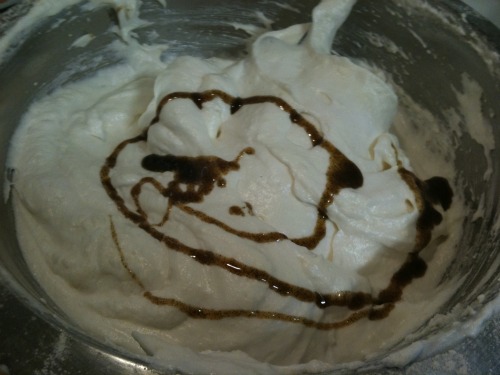 Spoon batter into an ungreased tube pan and smooth it evenly around the pan. Using a clean butter knife cut through the batter to ensure there are no hidden air pockets, then smooth the batter back down.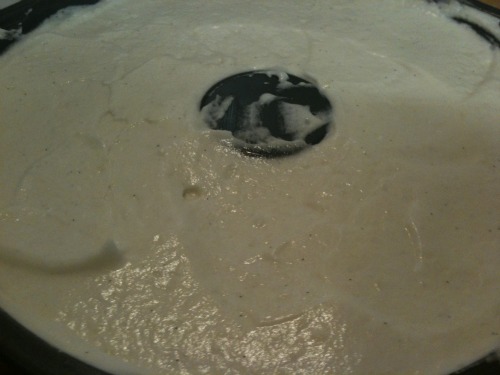 Bake for 40 mins or until lightly golden and springs back when lightly touched.
Allow cake to cool in the pan. You may need to carefully use a clean butter knife to ensure the cake has come away from the sides.
Place a plate over the top of the cake tin and flip it so the plate it now sitting on the counter top. Take a deep breath, say a quiet prayer and lift cake pan. Hopefully what you will have is your angel food cake sitting on a plate in all its glory.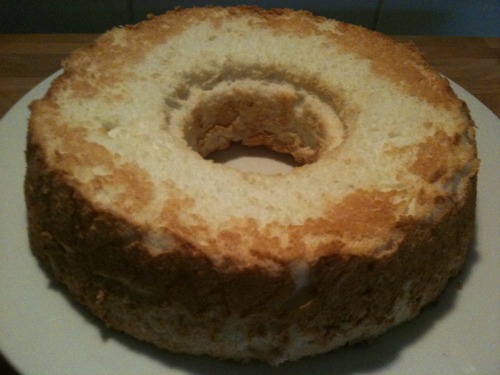 Serve on its own or with cream (or dream whip in my case ;)) and some fresh or macerated berries. Oh and by the way, while I was doing my research I discovered a chocolate angel food cake. I had no idea there was such a thing but am so intrigued by the idea of it that I will just have to try it out. Stay tuned…
Nutritional Info (approx) per serve –
Obtained using fatsecret.com
Calories – 134
Fat – 0.15g
Carbs – 29g
Protein – 4g