We live in a very small town (they say population 500 but I'm sure this includes pets and people who moved away long ago).  Recently I found myself really drawn to a tiny little pot of vanilla paste in my local supermarket.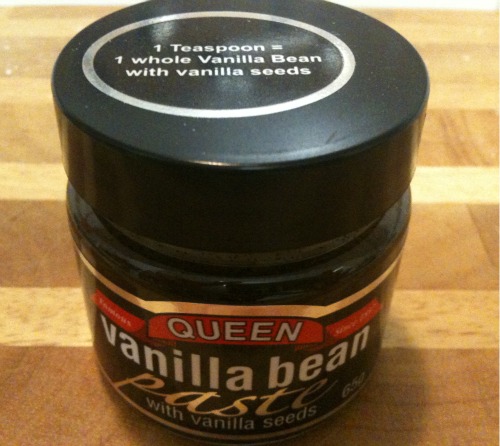 After weeks of eyeing off the little jar I gave in and made the purchase. I had the perfect recipe to test it out. (Like I said, I had been thinking about this little pot of sweet speckled goodness for weeks now.)
I came across the original version of this recipe at bakingbites.com. That version doesn't include the raspberries and I also changed some of the quantities to suit what we had in our pantry.
This banana bread has a great balance of both banana and vanilla flavour; it's the perfect balance in my eyes (and my mouth for that matter). I adore the tiny specks of vanilla scattered throughout the loaf, with the occasional burst of raspberry which do not take anything away from this classic treat. You know what they say, a change is as good as a holiday so why not give it a try?
So here is my twist on this already wonderful recipe, If you would like to take a look at the original version click here.
Vanilla and Raspberry Banana Bread
Ingredients –
1 1/4 cups all purpose flour
2 tsp baking powder
pinch salt
pinch of ground nutmeg
1/2 cup sugar
1 egg
2 small very ripe bananas
1/4 cup milk
Tbsp butter
1 tsp Vanilla extract
1 tsp Vanilla paste
1/4 cup raspberries (fresh or frozen, could substitute other berries too)
Method –
In a medium size blender place egg, banana, milk, sugar, butter vanilla, butter and blend until smooth.
Sift flour, baking powder, salt and nutmeg together into a medium size bowl.
Pour blended banana mix into sifted flour mix and stir until well combined.
Pour batter into a loaf pan (I prefer to line with baking paper, if you choose to do this don't forget my tip of using pegs to secure the paper to the pan while pouring.)
Place raspberries evenly down the centre of the batter and gently press them into mixture.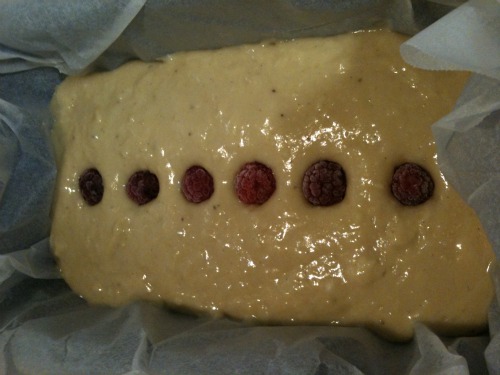 Bake at 175'C (350″F) for 40 mins or until toothpick inserted into the middle comes out virtually clean (with a few moist crumbs attached).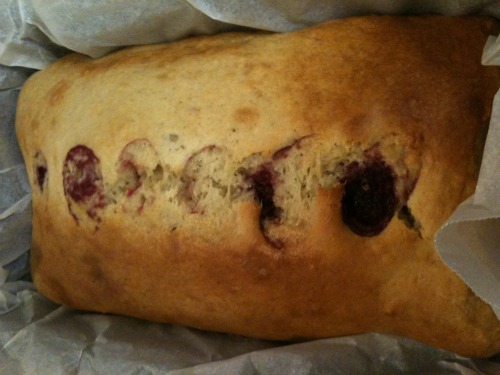 Then all that's left is for you to enjoy it. Depending on your preference, it can of course be enjoyed either hot or cooled. You can even toast it and spread with a little butter or jam, either way I don't think you could go wrong 🙂 If you decide to try it I would love to hear what you thought. Feel free to share your comments.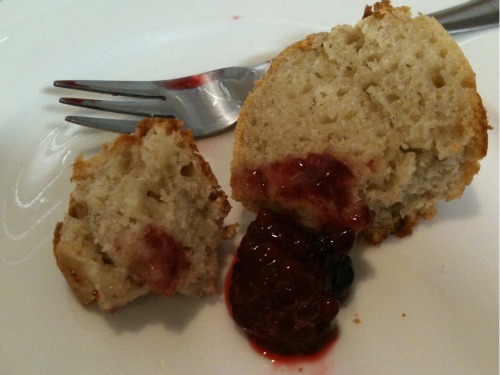 Nutritional Info per serve –
Obtained using fatsecret.com
Calories – 102
Fat – 0.6g
Carbs – 21g
Protein – 2.2g