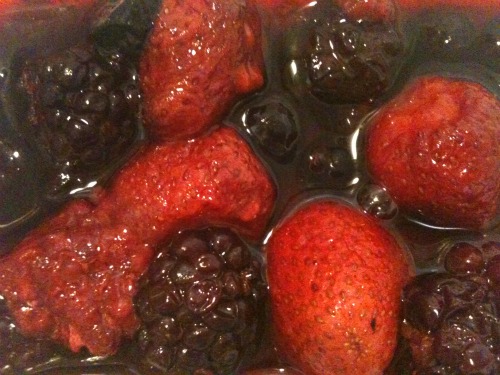 Sweet, syrupy berries go with just about everything. You can use them as topping on ice cream, serve with cake, on pancakes, waffles, scones…..I could go on and on and on. Not only do they taste amazing but they also make just about anything look a little more fancy with minimal effort (just another bonus in my eyes).
All you need is –
1 cup of berries (your choice, fresh or frozen)
1tsp sugar
Squeeze of lemon juice *optional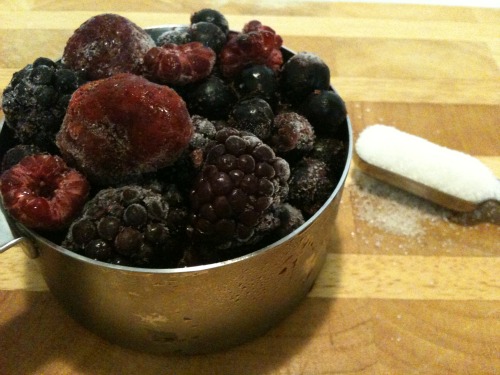 Place all ingredients in a small bowl, stir and set aside. Stir occasionally until you are ready to serve. I find it best to leave them for at least an hour, preferably 2 hours minimum.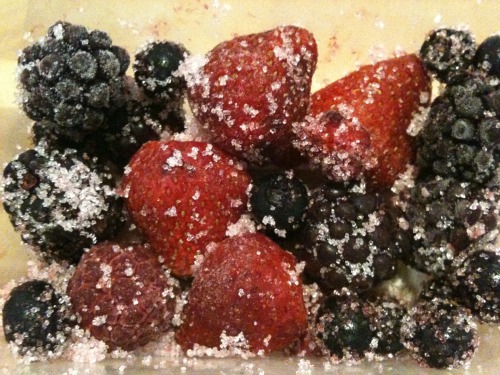 Then you will have the most amazing looking, sweet tasting, yet oh so simple – macerated berry syrup.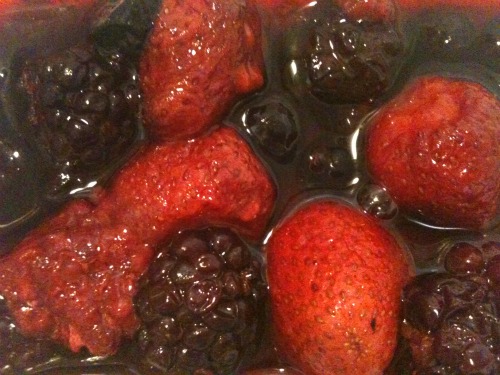 Now all you have to do is decide what to serve them with first…..what will it be??