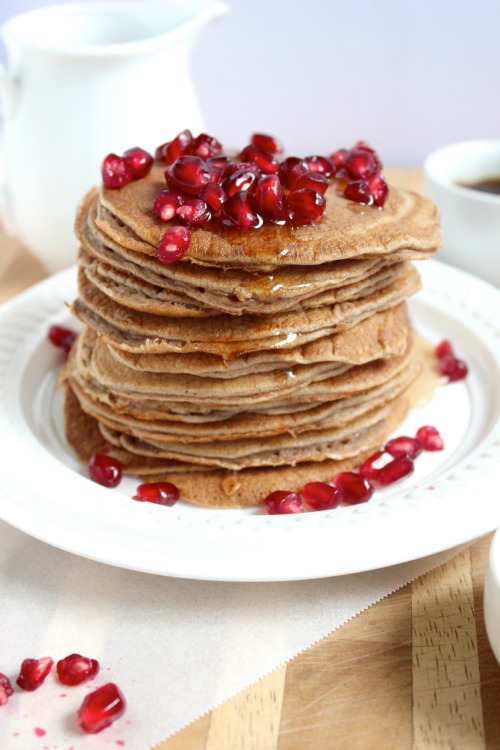 Ok so question . . . breakfast Christmas morning . . . what do you do?
Big fancy, cook up? Bacon, eggs, mushrooms, tomatoes etc?
Some kind of hotel style breakfast buffet table maybe? Fruit, yoghurt, oats , granola, waffles, pancakes and other tasty treats?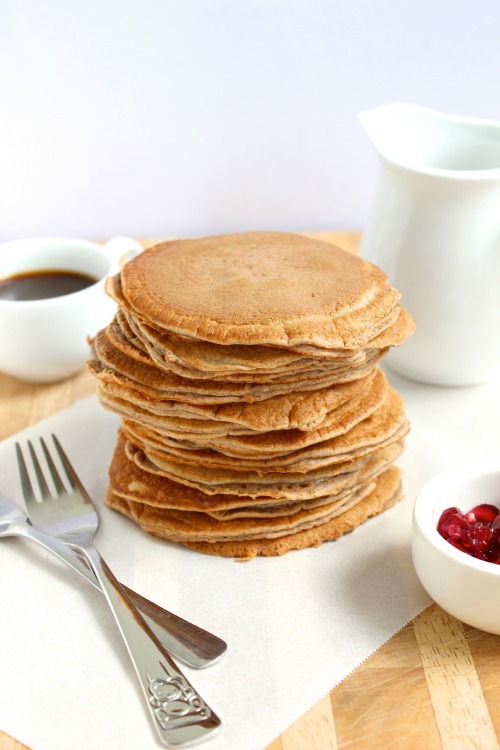 I honestly can not decide what to do?
And I can't really remember what we would usually do?
I think last year we had these overnight waffles.
I don't even really remember what we did for breakfast growing up?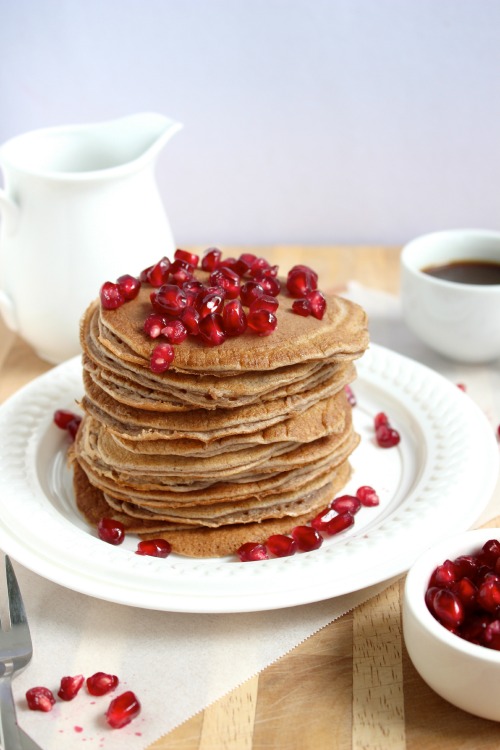 I was talking to sweet sister of mine about this just a few days ago, trying to remember. We remember sometimes having bacon and eggs on Christmas morning but mostly I just remember eating chocolate, lollies (candy) and other tasty treats as I pulled them excitedly from my Christmas stocking?!
I know that's all part of the fun of christmas but I'm not sure it's enough for me anymore?! I think I need something a little more substantial?!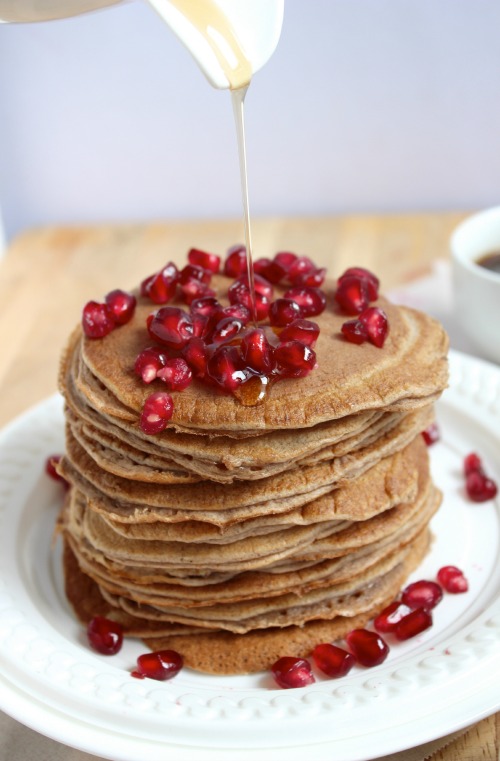 Although I don't want to spend the morning locked away in the kitchen missing out on all of the fun (not to mention some of that chocolate) either you know? We will be spending plenty of time in the kitchen later preparing that Christmas feast right?!
So, I'm thinking maybe we could have ourselves big ol' stack of festive little pancakes, what do you say?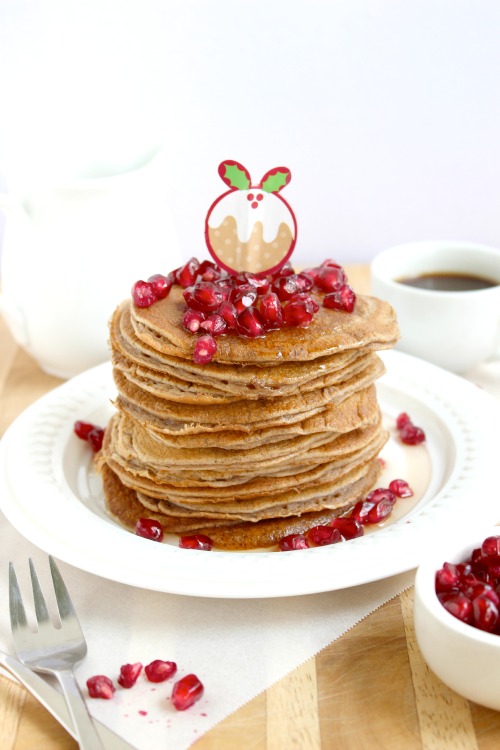 Light and fluffy, protein rich, gingerbread spiced pancakes that you can make ahead of time!
Yes please!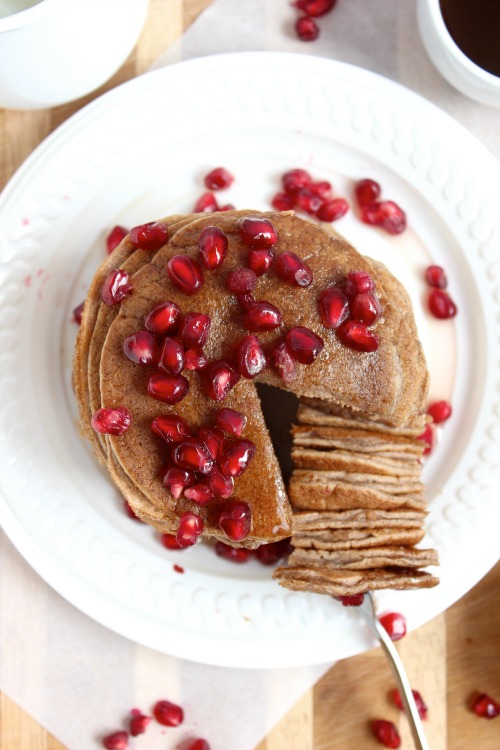 These delicious little pancakes come together in a matter of seconds, simply throw all of your ingredients into your blender, then process until smooth, then it's just a minute or 2 in a preheated fry pan and boom, breakfast is served!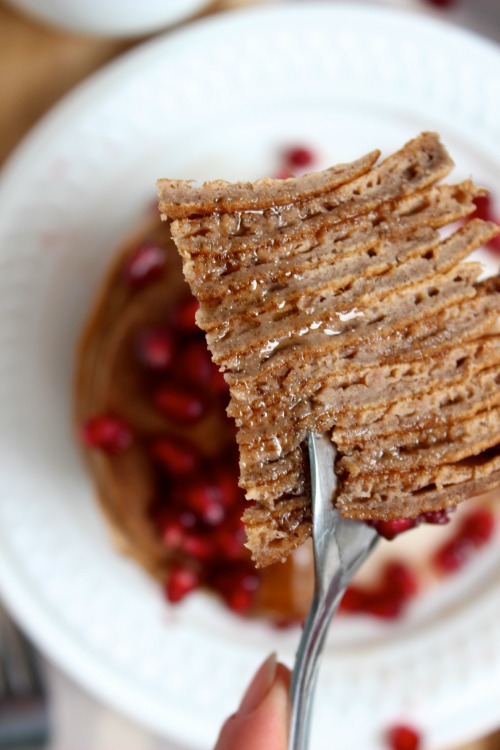 Although these pancakes are thinner than your more traditional pancakes do not be fooled, these protein rich gingerbread pancakes are incredibly light, seriously fluffy and soak up that delicious, golden maple syrup like a dream.
And because they look all kinds of festive, are super pretty and I am currently, seriously "pomsessed" I highly recommend serving these delicious little protein rich gingerbread pancakes with some fresh pomegranate arils.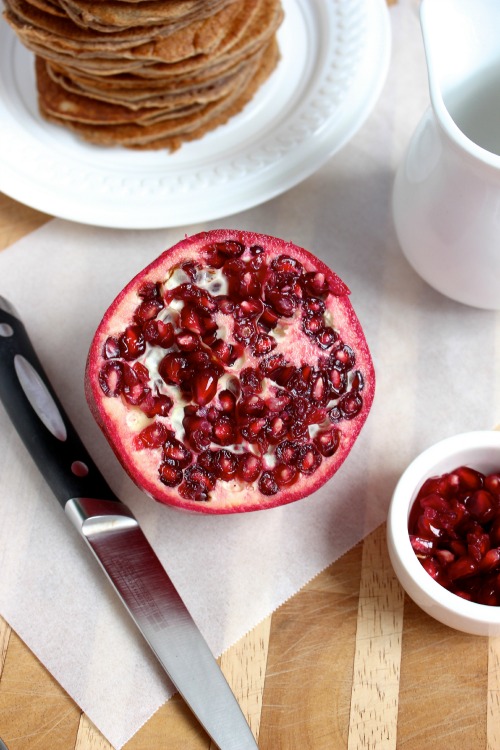 I mean just look how pretty they are?!
They add a delicious little flavour explosion with a burst of slightly tart sweetness to every bite. Not to mention the give a great little texture contrast which of course I just adore.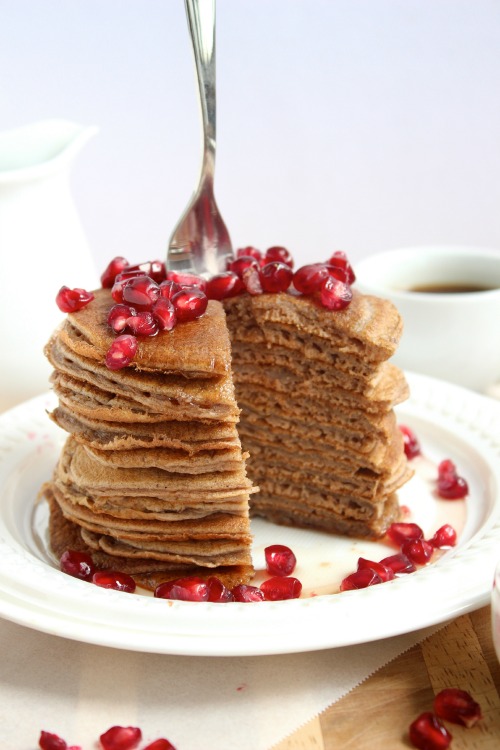 Like I said you can make these pancakes ahead of time, have them in the fridge or freezer until your ready to go and simple pop them in the toaster when you're ready to eat. Or do what I do and simply serve them cold – yum!
Start your day off right with a big ol' stack of these light, fluffy, gingerbread spiced, protein rich insanely delicious pancakes. I mean they are super healthy which totally balances out all the indulging that comes later in the day right?
Right!
Breakfast winning!
So sweet invisible internet friend of mine, what will you be having?
Gingerbread Spiced Protein Pancakes




Makes approx 14, 4 inch gingerlicious protein packed pancakes

Ingredients –

3 eggs

1/2 cup cottage cheese

2 teaspoons of vanilla extract

3/4 teaspoon of ground cinnamon

1/4 teaspoon of ground ginger

1/8 teaspoon of nutmeg

1/4 cup wholewheat pastry flour (regular plain or oat flour will also work)

1 teaspoon of baking powder

1/2 teaspoon of baking soda

a pinch of salt

Optional but recommended for serving –

Pomegranate arils

Maple syrup (the real stuff please)

or any toppings your pretty little hearts desires.

100% fruit strawberry jam, or  fresh or frozen strawberries (or any berries really), bananas, Greek yoghurt, honey any and/or all of these would be
ah-mazing on these pancakes.

Method –

1 – Place all ingredients in a blender/food processor and blend/process until smooth and well combined. It will appear pretty runny but thats how it should be, go with it – delicious things be happening.

2 – Heat a medium size frypan over medium heat, add a little coconut or olive oil and swirl around the pan to ensure a even coating.

3 – Spoon a small amount of your batter into your heated fry pan and cook until bubbles form on the top and edges appear slightly dry. Carefully flip and cook for a minute longer. Transfer to a plate or wire rack to cool of not inhaling consuming right away. Repeat until all batter has been used. FYI – I got 14 delicious little 4 inch(ish) pancakes.

4 – To serve, top with fresh pomegranate arils, drown drizzle in maple syrup (or whatever toppings you choose) and enjoy with a nice hot cup of coffee
Enjoy xoxo
_____________________________________________________________________
Question of the day –
Do you have a traditional Christmas breakfast? If so, feel free to share in the comments below