So, now that we are all moved in, unpacked, settled and fighting fit (thanks to all that magical spinach) I totally owe you cake.
Not just any cake though people, this cake is a doozy! Do people still say doozy? Well they do now . . . anyways . . . this cake . . .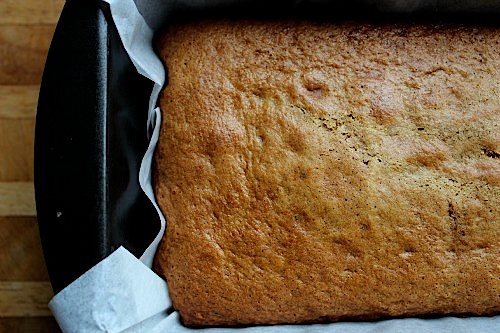 Brown sugar shortcake with roasted blueberries and whipped vanilla cream cheese frosting. Ugh, so good I cant even take it!
I have been dreeeeaaaammming of this cake for ever years months weeks since just before Valentines day when I shared that ah-mazing Ragu of tiny meatballs, remember the whole lady and the tramp thing . . . which reminded me of the poky little puppy obsession which of course led me to shortcake?
Remember? Of course you do your good like that, it's why I love you.
All that longing, was totally worth it.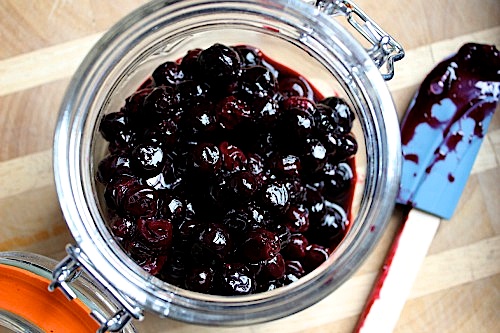 This cake does not disappoint.
Super moist (sorry) vanilla cake layers carrying a hint of sweet caramel thanks to the delicious magic that is brown sugar, filled with plump and juicy roasted blueberries and finished with a creamy dreamy whipped vanilla cream cheese frosting . . .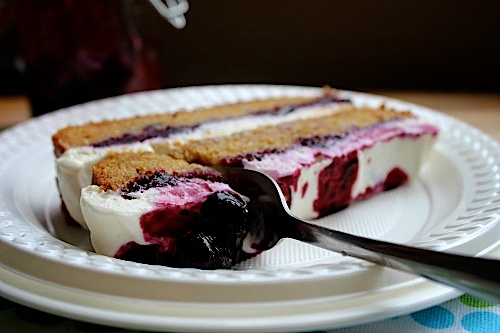 I need more!!!!
Truth be told I did make this cake a few weeks ago,  just before the moving madness began. But then I got distracted stuffing my face with it and before I knew it I was to busy packing, unpacking and recovering from all the packing and unpacking to share it. Im a terrible friend. Sorry. How about a big ol' slice of deeeellllicious cake to make it up to you?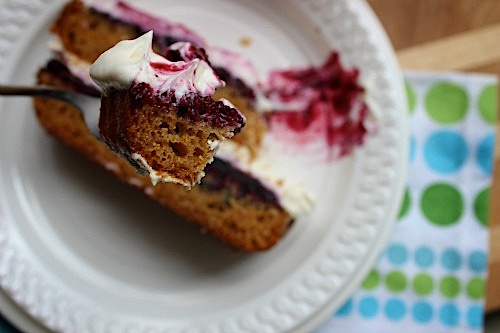 I am seriously addicted to using brown sugar in my baked goods at the moment, it seems to add a hint of caramel to, well . . . everything. Which I love, I mean who wouldn't?
Not even kidding I could go on about how in love with this cake I am. Allllll day looonnnnnggggggggg. And clearly I am feeling a million times better as I seem to be unable to stop talking to the point where Im not even using any punctuation which would indicate the fact that I am using overly long sentences and seem to be forgetting to breathe all at the same time and I don't even care. I hide nothing from you. Real life people, real life. So I'll go . . .
Promise me you will make this cake, like today!
Really, you should . . .  just make it, eat it and taste the love for yourself. It's the least I can do 😉
Roasted Blueberry Shortcake with Whipped Vanilla Cream Cheese Frosting




Makes 1 loaf cake – approx 12 slices

Ingredients –

1/4 cup (60g) butter, softened

3/4 cup brown sugar

1 egg

1 egg white

1/4 cup greek yoghurt (I use chobani 0% plain greek yoghurt)

1 tsp vanilla extract

3/4 cup plain flour

1/2 teaspoon baking soda

1 1/2 Tablespoons cornflour

1/4 tsp salt flakes

For the Blueberries –

1 cup Blueberries, rinsed

Juice of 1/2 a lemon

1/2 teaspoon of stevia (or 1 teaspoon of regular sugar)

Cream Cheese Frosting –

4 ounces cream cheese, at room temperature (I use Philadelphia Extra light)

1 cup whipped cream/dream whip

1/4 cup icing sugar, sifted

1/2 teaspoon vanilla extract

1/8 teaspoon salt flakes

Method –

1 – Preheat oven to 175'C (350'F). Grease and flour a loaf pan then set aside.

2 – To roast the blueberries – place blueberries on a rimmed baking sheet lined with parchment/baking paper.

3 – Squeeze lemon juice over the berries and sprinkle with sugar/stevia then gently toss to coat.

4 – Roast for 15-20 mins stirring occasionally until the berries are plump and have released some of their delicious juices.

5 – Set aside to cool.

6 – To make the cake batter, beat together butter and sugar until fluffy.

7 – Add the egg followed by the egg white, beating well after each addition.

8 – Add the greek yoghurt and vanilla then mix until just combined.

4 – Sift together the flour, cornflour, salt and baking soda over your egg mix and stir until just combined.

5 – Pour batter into the prepared loaf pan and bake for approx 40 mins, or until the cake is golden and springs back when lightly pressed.

7 – Carefully remove the cake from the pan and allow to cool completely on a wire rack.

8 – Once cooled slice the cake in half.

9 – Spoon a heaping scoop of roasted blueberries on to the top of one 1/2 of the cake and using the back of your spoon, carefully press into the cake and spread to the edges.

10 – Repeat with second cake layer, wrap each blueberry topped cake half in cling wrap and pop them in the freezer for 15-20 mins while you prepare the frosting.

11 – To make the frosting, combine the cream cheese, powdered sugar, vanilla and salt into a medium size bowl and mix until very light and fluffy.

12 – Carefully fold in the whipped cream/dream whip and set aside until your ready to assemble.

13 – Remove the cakes from the freezer and place one layer on a cake stand or platter. Cover with a 1/2 of the frosting spreading until just shy of the edges.

17 – Place the second cake layer on top, then spread the top with the remaining frosting.

Grab a fork and go to town – Slice and serve
Dooooo it!
_____________________________________________________________________________________________________
Question of the day, what is your favourite cake flavour combination?