Strawberry and banana is one of my all time favourite flavour combinations.
Its like Cookies and cream, chocolate and peanut butter, it just rocks!
Last week when we sweltered through a week that included the hottest day this country has ever known, I knew my beloved bananas were sure to be a casualty. Those babies did not stand a chance.
It didn't help that the only thing I ate through the nightmare sweatfest was giant tubs spoonfuls of ice cream. What? Don't look at me like that, how else was I suppose to keep cool?
We all know that overripe bananas are a total deal breaker for me. Their only saving grace is the insanely delicious baked goods that come from the speckled, manky mess of what once was edible perfection. Banana bread, banana waffles, banana pancakes, banana donuts . . . come to mama!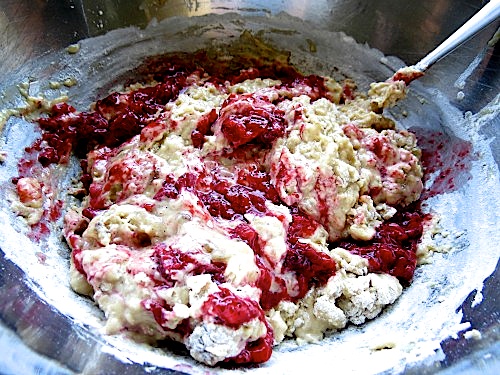 It's like the rainbow after the nightmare storm.
A delicious, delicious rainbow . . .
As soon as the weather cooled I knew what had to be done.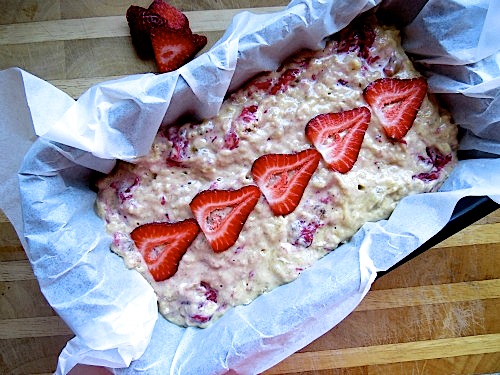 I mean it was really a no brainer.
An insanely delicious no brainer.
This banana bread is incredibly light and slightly sweet. The tartness of the greek yoghurt really helps to balance the flavours. It also adds a sneaky serve of protein, and who doesn't love a sneaky serve of protein?
The strawberries helps to make this banana bread seriously light . . . almost refreshing. Wait what that doesnt sound right? But it totally is. Strawberries rippled throughout the loaf are like a built in, pretty pink palate cleanser with a hint of caramel thanks to the brown sugar.
Ah this Strawberry, Yoghurt and Brown Sugar Banana Bread includes all of my favourite things.
Bananas, strawberries, greek yoghurt . . . its totally a health food. And you definitely need some. So go make it already
Strawberry, Yoghurt and Brown Sugar Banana Bread




Makes 1 loaf (approx 12 slices)

Ingredients -

1 1/2 cups flour
1 teaspoon baking powder
1/2 teaspoon baking soda
1/2 teaspoon salt flakes
1/4 tsp cinnamon
1/3 cup brown sugar
2 ripe bananas, mashed
2 eggs
1 teaspoon vanilla extract
1/2 cup Greek yogurt (I use Chobani 0%)
1 cup strawberries, fresh or frozen is fine – sliced, mashed whatever takes your fancy

Method -

1 – Preheat oven to 175′C (350′F)

2 – Mix brown sugar, bananas, eggs, vanilla extract, and yogurt in large bowl.

3 – Sift the dry ingredients into the banana yoghurt mixture and stir until almost combined.

4 – Gently fold in the strawberries, make sure your careful not to over mix.

5 – Pour the mixture into a greased 9×5 inch loaf pan.

6 – Bake for approx 40 mins, until the top is nice and golden and smelling like heaven.  A toothpick should have just a few crumbs attached when inserted into the centre
Can't you just feel yourself getting healthier with every slice?
What's your favourite way to use up those manky overripe bananas?
_________________________________________________________________________________
Related posts: