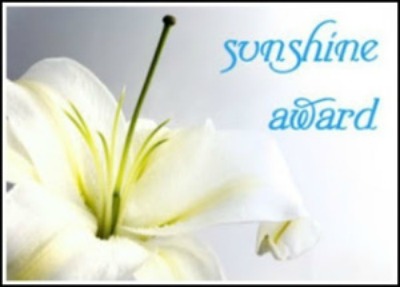 I have something a little different to share with you guys today. Being Thanksgiving and all I figured we could probably do with a little break from all of the food/recipes because I know for me the thought of considering/adding/making another meal/side dish/entree or dessert is a little more than my mind (or stomach) can take. So, I thought it would be the perfect time to have a little fun. Get to know each other a little better if you will.
A few weeks ago I got an email from a sweet Katie who blogs over at 24 Carrot Life. You guys know Katie, she inspired that killer chocolate, banana and pumpkin swirl smoothie we made not so long ago.
Anyways, I got an email from Katie saying that she had nominated me for a Sunshine award.
The Sunshine award is an award that is passed on by bloggers to fellow bloggers who "positively and creatively inspire others in the blogosphere." I had never heard about the award until I got the email from Katie saying that she had nominated me. I was so excited, I could not believe it. I literally started doing a happy dance right there in the middle of my kitchen. ←Yes really. I am totally that girl
What a fun idea and such a great way to create a real close knit, family community among us fellow bloggers (readers included). It's also a great way share the love of other blogs we stalk follow on a regular basis, as well as give a little insight into the person behind the blog.
I love it. Even if I wasn't nominated it's such a fun, sweet way to just share the love and just get to know each other a little better don't you think?
So in the spirit of the sunshine award Katie posted 10 question for me to answer and I would love it if you would copy and paste them into the comments below and share your answers so I can get to know you a little better too. Sharing is caring people 😉
Here are the questions sweet Katie had for me to answer –

Q1. Chocolate or vanilla?

A – Vanilla

Q2. What is your favorite thing to do with your free time?

A – Have a killer workout (including some heavy duty weights) or bake

Q3. What book are you reading right now?

A – The Pioneer Woman Cooks – A Year of Holidays

Q4. What is your dream job?

A – To be a personal trainer with a specialty/focus on working with pre/post natal mamas. Or possibly midwifery

Q5. Best band you've seen in concert?

A – Hmm tough one, its been a loooonnngggg time between concerts but I have to say from memory . . . Deftones would have it

Q6. Favourite quote?

A – Sweet, sweet Brown – "ain't nobody got time for that" ♥

Q7. Favourite flavor of ice cream?

A – Vanilla . . . with sprinkled, it's the perfect base!

Q8. The best vacation you've ever had?

A – The one I am currently in the midst of. A quick visit with some sweet, dear friends in the Mid West, then a brilliant but busy 3 days in the incredible NYC followed by some much needed, quality family R & R. Good food, good times, lots of shopping and of course our very own Thanksgiving feast.

Q9. What is your favorite season and why?

A – Thanksgiving/Christmas. Family, friends, food and fun. Not to mention all of the glitter and all of the sprinkles on all of the things!!!!!! ♥♥♥

Q10a. Pancakes or waffles?

A – Um both

Q10b. With what toppings?

A – Fresh strawberries, sliced banana and a good drizzle of real maple syrup
Now it's your turn, copy and paste the questions into the comments section below and share your answers with me, go on . . . you know you wanna 🙂
Here are my nominees –
Steph at Steph's Bite by Bite
Carolyn at Chocolate and Carrots
Laurie at Simple Scratch
Bianca at Whole Food Simply
Natalie at Perry's Plate
Naomi at 1 Fit Foodie
Liz and Sara at Go Super Sisters
Katie at Yes, I want Cake
Katie at Dashing Dish
John and Dana at The Minimalist Baker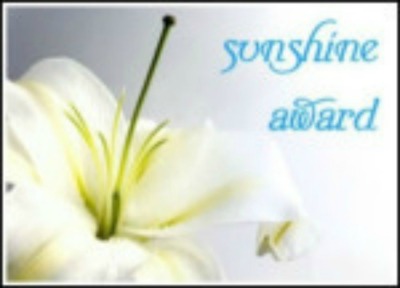 If you would like to join in the fun, here is what you need to do:
1. Post the award logo in a post.
2. Link back to the person that nominated you.
3. Answer the ten questions on your blog post.
4. Nominate ten blogger friends, let them know you have nominated them, and post links to them.
_______________________________________________________________
Question of the day –
Who inspires you?
_______________________________________________________________