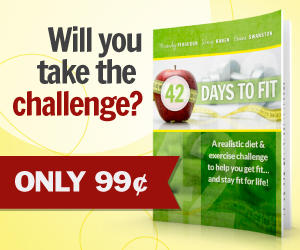 You guys . . . um wow . . . 20, 000 copies of our book were downloaded yesterday and it's not #1 in its category!
Seriously?! (← insert yet another girly squeal and cah-razy happy dance right here baby)
So, just incase you missed out you can pick yourself up a copy for just 99c!
And if you choose to share about it you could win yourself a cookbook/DVD bundle simply for sharing this awesome deal.
Head on over to Real Fit Moms for details, you know . . . if you want
Oh holy bunches of thankfullness and much, much love to you for your support so far.
You. Guys. Rock!!!!!!
xoxo
Related posts: