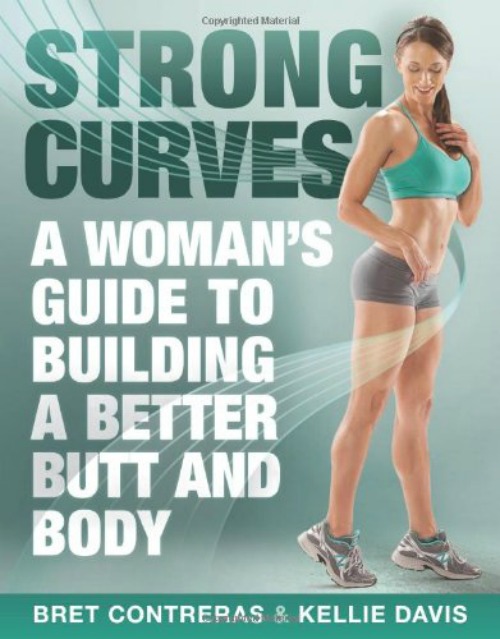 Strong Curves written by Bret Contreras (AKA The Glute Guy) and Kellie Davis – Very well written, very, very well researched, easy to understand and ah-mazing booty building workouts for all ages and all levels of fitness! Highly, highly recommend!
2 – Recipes I'm Pinning –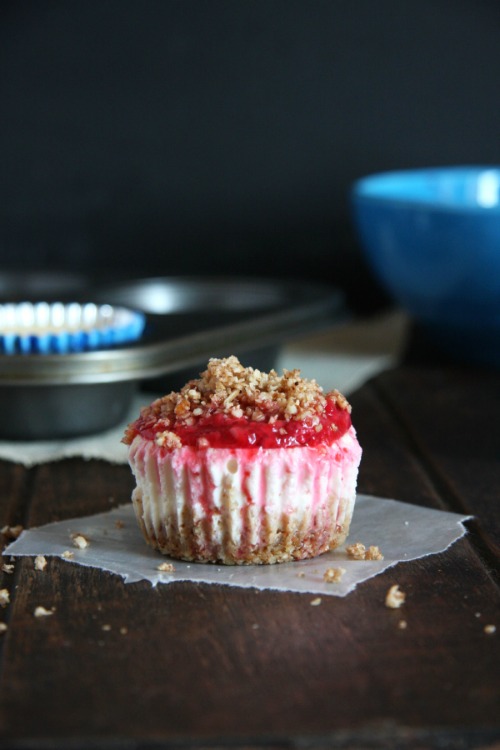 Say hello to my future post workout refuel – Mini Protein Cheesecakes with raspberry sauce shared by Katie who blogs over at 24 Carrot Life – No words just yes! And just quietly how ah-mazing is Katie's photography?! Jealous much I think yes!
3 – Blog's I'm Loving –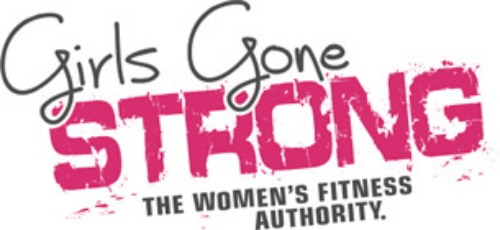 Girls Gone Strong – Great articles, tips, advice, how-to's, tasty recipes, fit features/interviews – love, love, love!
4 – Gear I'm Wanting –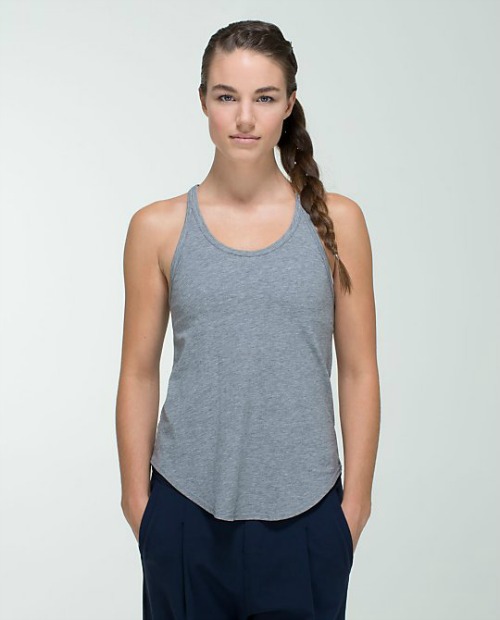 This gorgeous Tuck and Flow Tank by Lululemon. So comfy, so pretty want, need, must have!
5 – E-cards I'm diggin' –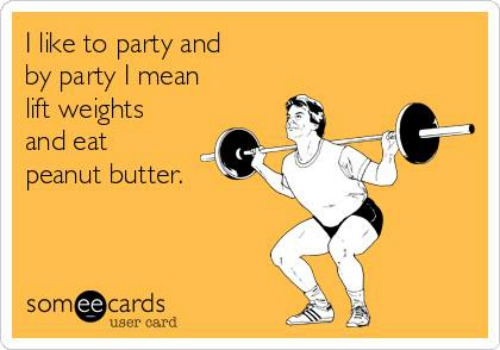 ↑ yep, that pretty much sums up my idea of a good time 🙂
_________________________________________________________________________________
As as promised, here is the Awesome Arms Workout I'm rocking –
This week we are going to do 8-10 reps of each exercise and repeat the entire sequence through for a total of 3 sets with a much needed 1 minute rest between each set.
Grab yourself a set of dumbbells or even some resistance bands, something appropriate for your strength butdon't be afraid to challenge yourself ok.
Each set should take you about 5 minutes to get through, add to that your well earned 1 minute rest and you have yourself one intense little 6 minute round. So really, this workout is done and dusted in less than 20 minutes! Everybody got time for that!
Quality not quantity baby. Get in and get. It. Done!
Take your time, concentrate, focus and breathe through each and every exercise. Make. It. Count!
8-10 reps, 3 sets followed by 1 minute (well earned) rest. Got it?
Give each exercise everything you have then move to the next exercise as quickly as you can with little to no rest in-between (of course listen to your body if you feel like you need a second to grab a drink and catch you breath by all means do so but only if you really need it ok?) then we savour our 1 minute rest and kick it through for our total of 3 sets, got it?
Ok good. Let's do it.
20 Minute Awesome Arms Workout
First we need to warm up for 5 minutes or so. Run on the spot, do jumping jacks, jump rope, dance around your living room, anything to get you warm then it's time to get serious.
Now are we ready?
Bring it –
Finish with a nice little cool down and stretch, maybe take a walk or something anything to help bring your heart rate down. Finish with a few of your fave stretches. Please don't skip the stretch people, its like dessert for the body. You worked hard, you totally earned it.
Speaking of dessert I'm thinking we should have ourselves a post workout shake, Maple Vanilla Latte Smoothies all round!!!
_________________________________________________________________________________
Question of the Day –
Tell me, what are you reading, loving, pinning, eating, drinking, rocking, longing for?
And would you like to see some fit feature interviews here every now and then? See what our fit fam is up to?