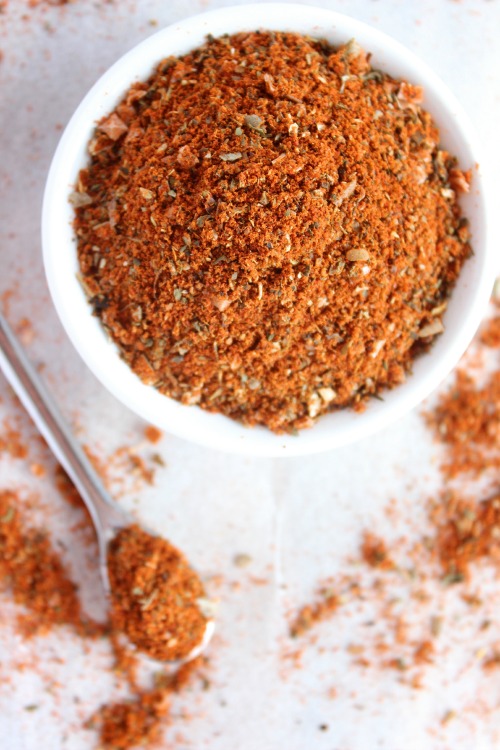 I am in a serious funk.
I think I need a vacation . . . I know I really want one but sadly it's just not in the cards for me anytime soon.
*Hmph*
What's a girl to do?!
She makes a delicious little spice mix and let's her taste buds transport her to a whole new world that's what!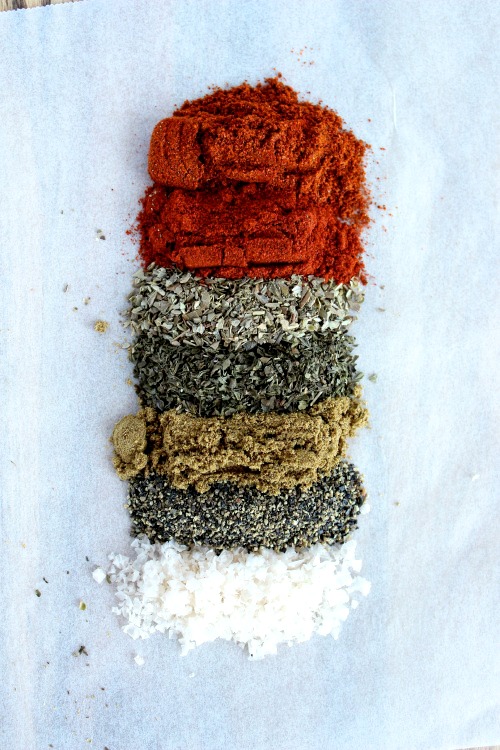 I love how food can do that don't you?
Whisk you away to another time and place?
It really is a magical thing!
This week for our test it out tuesday recipe we are off on a magical moroccan getaway!
Today we are making ourselves some super simple, seriously delicious, healthy, homemade moroccan seasoning.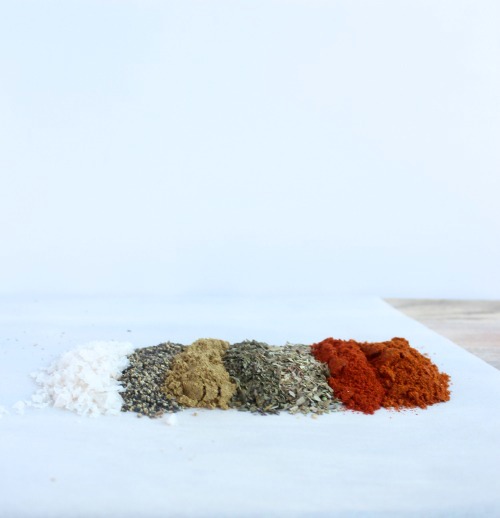 If you are looking for a way to tantalise your tastebuds and bring a little excitement to the dinner table then look no further my friend.
Say hello to Mr flava flave!
I don't know about you but I am a little reluctant to buy pre-made seasonings because I always end up disappointed. They never seem to taste the way I think they should. They are either dull and tasteless or waaaaayyyy to salty!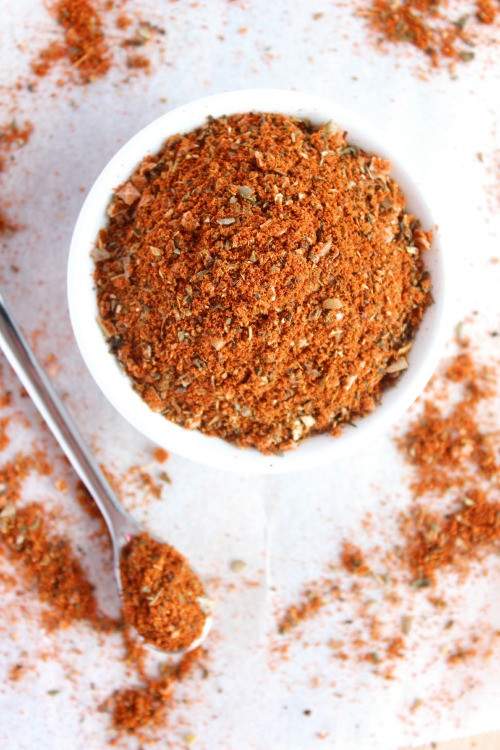 But not this delicious little spice mix, no sir-ee.
This healthy, homemade moroccan seasoning is just bursting with flavour.
It's smoky, spicy and a little bit fresh which is exactly what flavours come to mind when I think of traditional moroccan cuisine.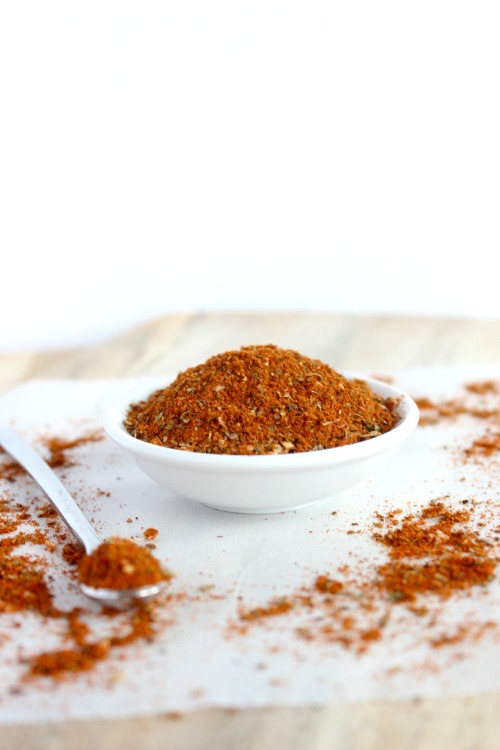 The combination of cumin, oregano and smoked paprika makes an incredible aromatic and fragrant flavour base. Next we throw in a pinch of chilli for a nice, gentle kick of heat and then we balance things out with a little sprinkling of dried mint which adds a delicate hint of freshness that takes this spice mix (and you) to a whole new world!
It's seriously incredible and I can not get enough. I am truly, madly, deeply in love with this flavour combination.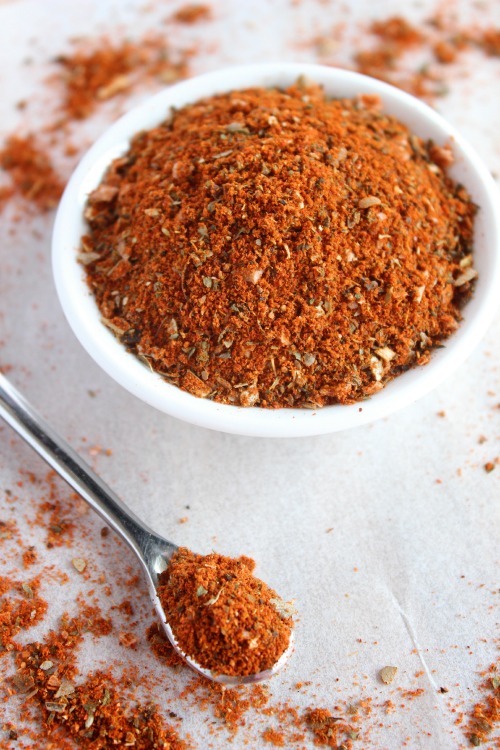 And you know what makes it even better?!
Our Moroccan seasoning is all natural, made with just a handful of ingredients that I bet you have tucked away in that back of your pantry.
All you gotta do is dig those spices out, throw them in a bowl (or zip lock bag) and you are well on your away to having yourself delicious little moroccan getaway.
To use – simply season your protein of choice ( ← think chicken, fish, steak, eggs or tofu) and then go ahead and cook as per usual. I highly recommend you add a squeeze of fresh lime juice just before serving – seriously = ah-maze-zing!
If you follow along in Instagram you may have seen I made myself one super simple, insanely delicious little salad with this spice mix yesterday and I can not wait to make it again!!!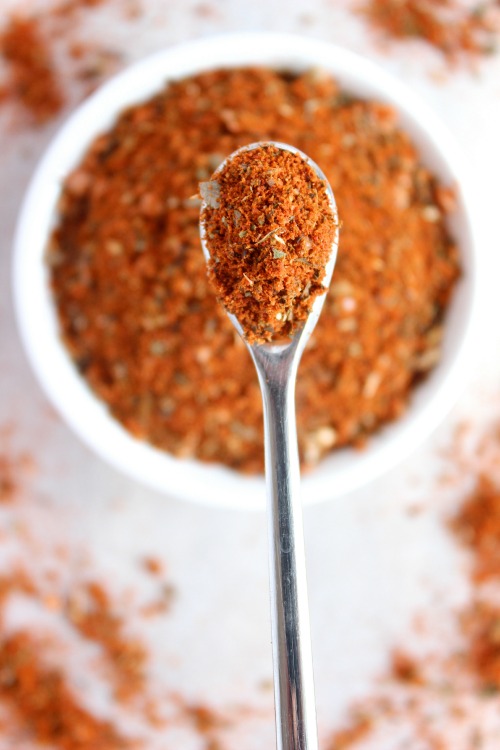 FYI – This spice mix is also all kinds of incredible on veg too. I had myself some incredible, homemade, oven baked, moroccan spiced sweet potato fries. Simply slice up your fries, toss in a drizzle of coconut (or olive oil) then sprinkle over a little of your magical moroccan spice mix then bake. Simple, delicious yet so, so good!
All natural, quick and easy, smoky, spicy, fresh and aromatic –  tantalise your tastebuds and have yourself deliciously magical, moroccan getaway. . .
Make it. Eat it. Love, love, love it.
Healthy, Homemade Moroccan Seasoning
Slightly adapted and re-written in my own words from Pete Evans – Healthy Every Day


Makes approx 1/2 cup of insanely simple, slightly smoky, spicy yet fresh moroccan seasoning with a cheeky little kick.

Ingredients –

2 Tablespoons of ground cumin

2 Tablespoons of smoked paprika

1 1/2 Tablespoons of dried oregano

1 Tablespoon of dried mint

2 teaspoon freshly ground black pepper

1 teaspoon of salt flakes

1/4-1/2 teaspoon of ground chilli (more or less to taste depending on how spicy you like things)

Method –

1 – In a small bowl or glass jar (or even just a zip lock bag would work) combine all ingredients and stir (or shake) to combine.

2 – Store in an air tight container (or ziplock bag).

3 – To use – Simply sprinkle/rub a little seasoning over chicken, fish or steak and cook as per usual.
Enjoy xoxo
________________________________________________
Question of the day –
If you could go on vacation anywhere in the world (money being no object) where would it be?