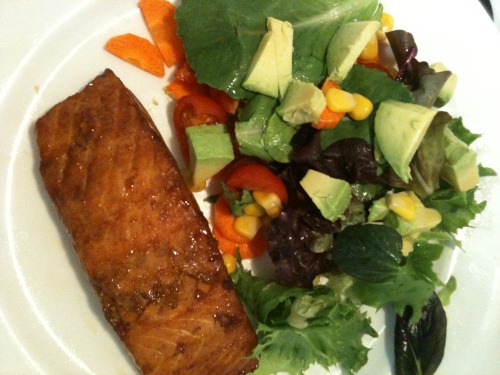 Don't you hate it when you decide on making a certain meal only to find (once you have started the preparations of course) that you are missing a vital ingredient ?  A few months ago this happened to me, I had decided we were going to have teriyaki salmon and salad for dinner, YUM! Although a little disappointing without the teriyaki right?
I couldn't believe it. After all my planning, how could this have happened? To make it worse, it was a saturday which meant that there were no stores open for me to just "pop out" and get some.  What was I going to do…
I started to search, surely there would be something on the internet I could use. I can't even remember how or where I finally stumbled across this recipe but I am so thankful we ran out of marinade that night. This recipe is so easy and by far better than anything I have ever bought in any store (or even tasted for that matter). Another thing I love about this recipe is that it calls for basic pantry staples so you should have everything you need already and waiting to be used.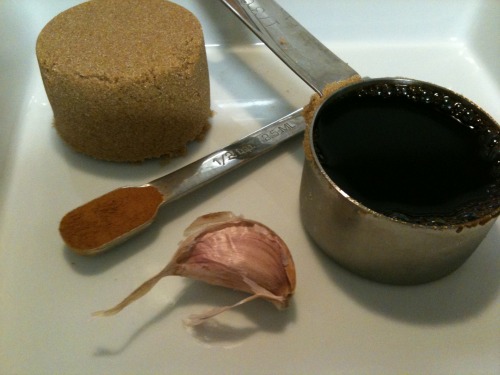 Next time your making an asian inspired meal you might want to consider making it a teriyaki dish and trying out this recipe. It can be used all at once or you can make a batch and use it over the coming weeks (unless you put your meat right in the bowl to marinate, if you do this just discard the left overs. Nobody likes, wants or needs cross contamination. Big NO NO!).
All you need is –
1/3 cup soy sauce
1/3 cup water
1/3 cup brown sugar
1 garlic clove, crushed
1/2 tsp cinnamon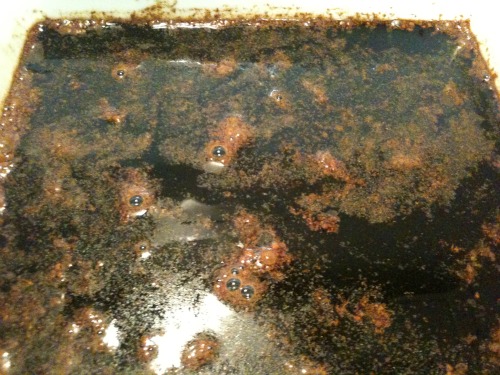 In a medium size bowl add all ingredients and gently stir (or whisk) until well combined. It doesn't look very pretty but don't let that put you off, trust me.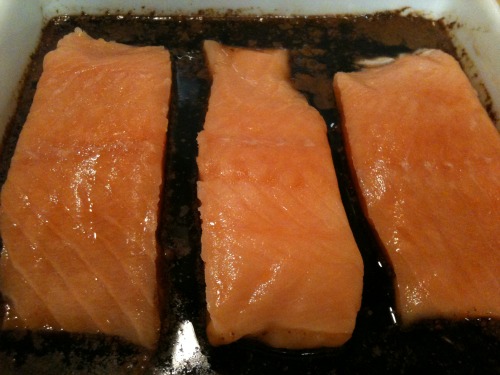 You can then add your meat to marinate overnight, or just add a few spoonfuls to your dish as you go. Whatever you decide I am sure you will enjoy it. Its great on meat, salmon and chicken especially. However I am sure it would be just as tasty in home made fried rice or even just a vegetable stir fry.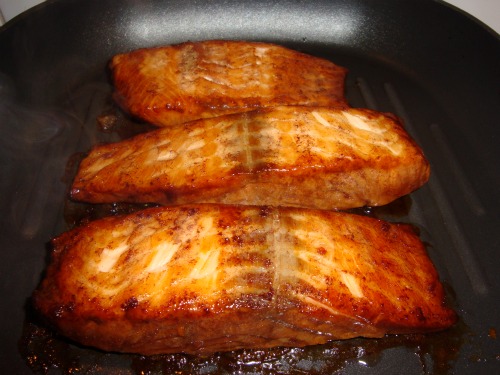 Cook your meal as you normally would and enjoy.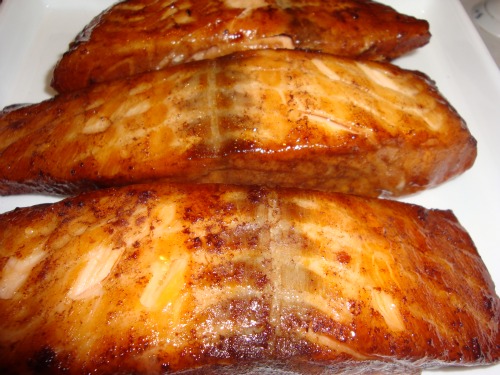 Nutritional info (approx) obtained using fatsecret.com
Cals – 19
Fat – 0.01g
Carbs – 4.57g
Protein – 0.5g