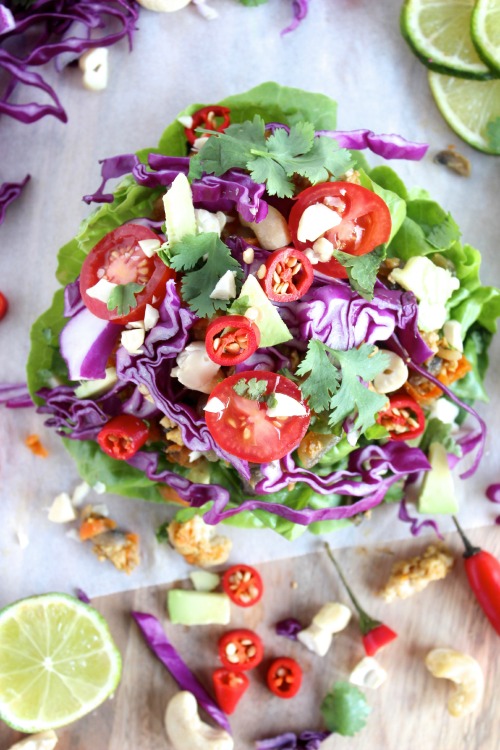 Do you ever get a random idea/lunch time craving that you just can not shake no matter how hard you try?
Well that happened to me last week.
In a big, BIG way!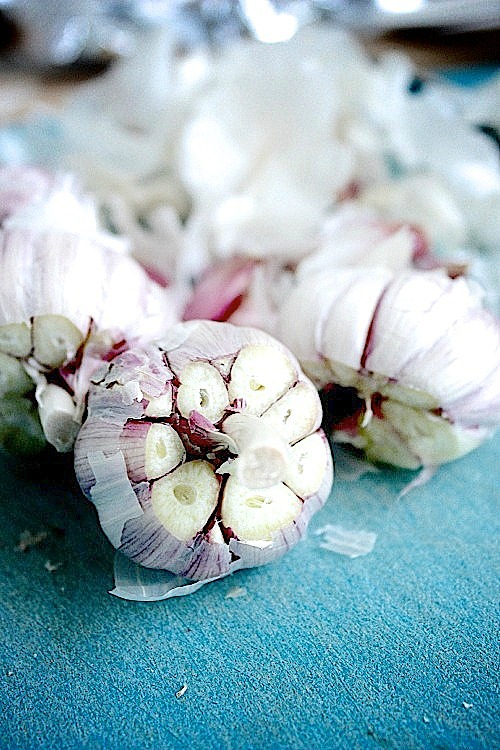 Maybe it's because I had been up to my elbows in cake balls and chocolate while making wedding favours for operation here come's the bride, who knows?!
All I know is out of nowhere, I got hit by this massive craving for asian style lettuce wraps and nothing but asian style lettuce wraps was going to satisfy!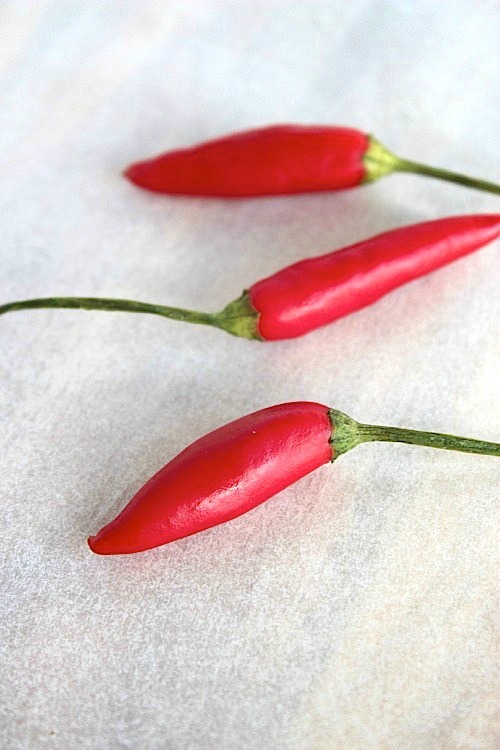 It was intense . . . like asian style lettuce wraps were all I could think about . . .
I figure no point trying to fight it – asian style lettuce wraps had to be made!!!!!
You guys . . . they were ah-maze-zing!
Even better than I dreamed they would be which kinda took me by surprise because I had no idea what I was doing, no recipe in mind, no plan of action – I just randomly grabbed ingredients and threw things together.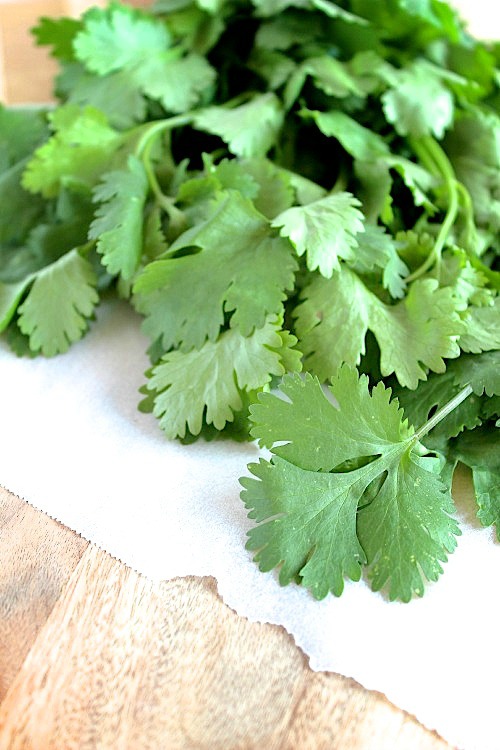 Minimum ingredients, minimum effort, maximum taste!
Total win!
You guys are going to love, love, love these babies!
They are quick and easy to prepare coming together in under 30 mins.
They also happen to be seriously healthy made with just a handful of real food ingredients that I bet you have on hand already. They also happen to be low carb, grain free and paleo friendly so everybody wins!
but most importantly they are insanely, INSANELY, delicious!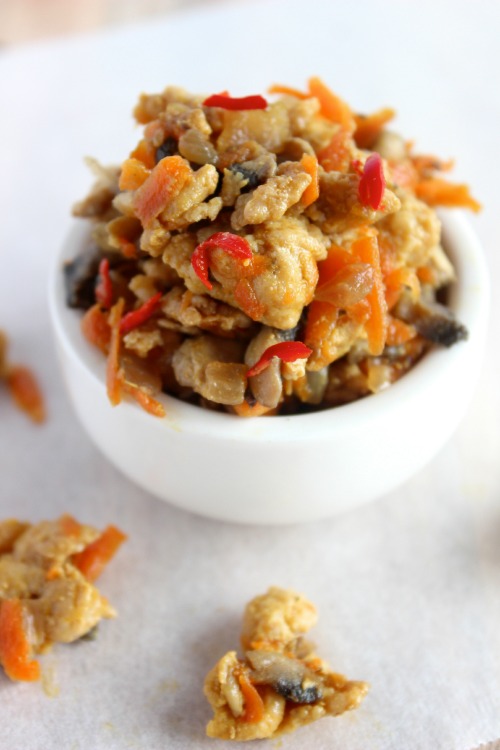 I'm talkin' serious flavour bomb!
Our asian style lettuce wraps tick all the boxes, they are light, fresh, crispy, crunchy, salty, sweet and just delish, and the contrast in textures will blow your pretty little mind!
Here's what we are gonna do –
Simply cook our ground chicken breast mince with some basic aromatics (onion, garlic and a cheeky hit of chilli) add in some sneaky veg (carrots and mushrooms) then we add some asian flavours with a splash of fish sauce and tamari (or you could sub hoisin and soy sauce if you prefer) and finish with a cheeky squeeze of fresh lime juce.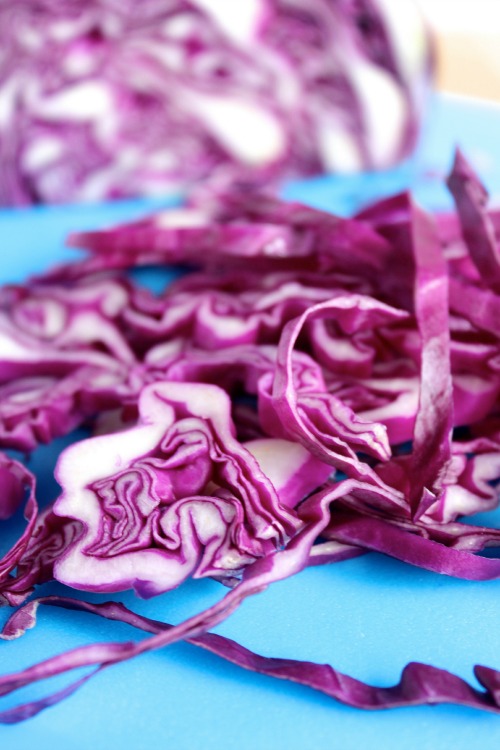 Boomshakalocka your base is done! Told you it was easy didn't I?!
It's seriously amazing how a handful of basic ingredients can produce so much flavour don't you think?! So cool!
Next comes the fun part . . . the toppings!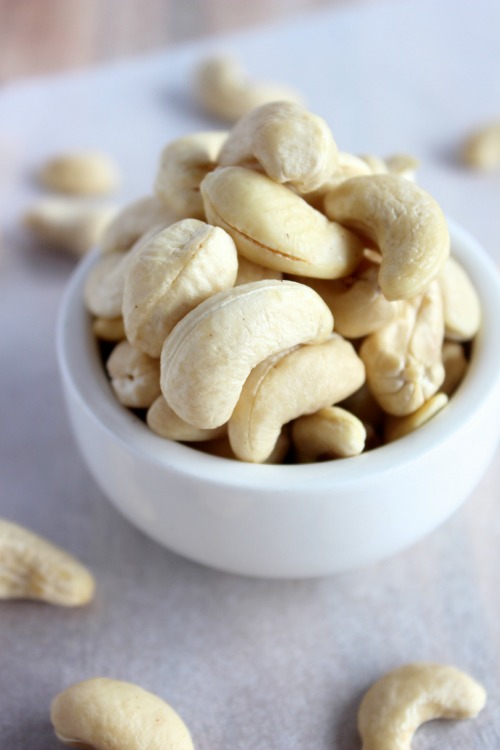 Serve a heaping scoop of your base mix onto a lettuce leaf (or 2) then go to town with your toppings. Please, please do not skimp on the toppings, they are what totally take this dish over the top!
The crisp crunch of that shaved purple cabbage, the sweet juicy pop of freshness from those baby tomatoes, the smooth and creamy avocado, the buttery crunch of those chopped cashews, the aromatic sprinkling of fresh coriander and that cheeky hit of heat from the chilli combined with the warm savoury asian infused base all wrapped up in a cool crisp lettuce leaf.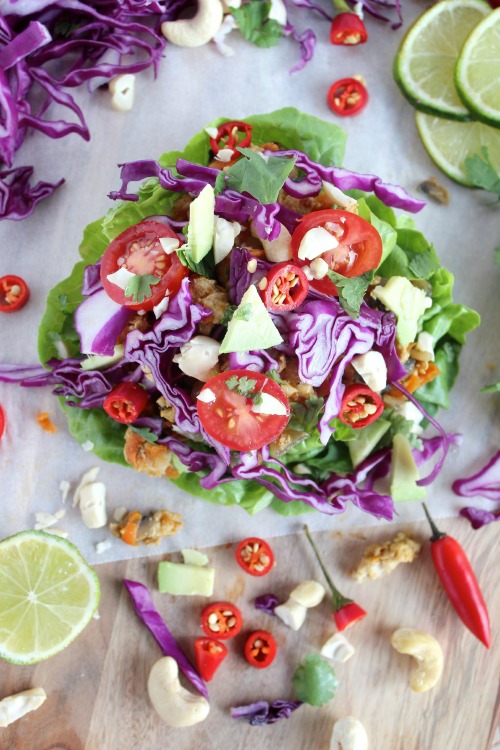 Gah so good I can hardly stand it!
And so, so pretty! I mean look at all the delicious colour?!
Talk about taste the rainbow!
Who said healthy eating has to be boring?! Not this girl that's for sure!
They are also kinda fun (aka messy?!) to eat. If you have little ones at home they are going to love, love, love this style of eating!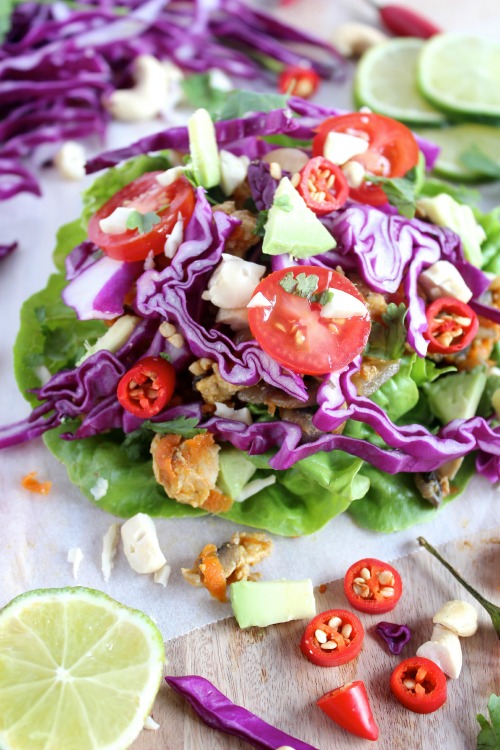 I seriously can not wait for you guys to try these. I don't know about you but I know what I'm having for lunch today . . . what do you say, wanna join me?
We can have ourselves some Secretly healthy double chocolate fudge banana muffins for dessert?!
Light, fresh, crispy, crunchy, salty, sweet, seriously healthy asian style lettuce wraps, that are quick and easy to prepare, insanely delicious and all kinds of fun to eat.
You know you want in on this!
Taste the rainbow baby –
Make them. Eat them. Love, love, love them
Healthy, Homemade – Asian Style Lettuce Wraps


Makes approx 4 – light, fresh, crispy, crunchy, salty, sweet, seriously healthy asian style lettuce wraps that the whole family will love

Ingredients –

250g chicken breast mince (ground chicken breast)

1 cup mushrooms, finely chopped

1 large carrot, grated

1 small red (spanish) onion, finely chopped

2 cloves of garlic, minced

1 small red chilli, finely chopped (this is totally optional feel free to leave it out or add extra if you like things spicy)

2 Tablespoons Fish sauce (could sub for hoisin sauce)

2 Tablespoons Tamari (can sub with soy sauce)

A squeeze of fresh lime juice (I used 1/2 a lime)

For serving –

8 (ish) baby cos or butter lettuce leaves, washed and dried – at least 2 leaves per serve

1 small red chilli, sliced very finely

Baby grape tomatoes

Shredded purple cabbage

Avocado

Cashews, roughly chopped

A cheeky squeeze of fresh lime

Method –

1 – In a large frypan over medium high heat sauté onion, garlic, chilli and mushroom until tender (2-3 mins)

2 – Add chicken and cook, stirring frequently until cooked through.

3 – Add your tamari (or soy sauce) and fish (or hoisin) sauce and your squeeze of fresh lime juice then stir to combine.

4 – To serve, spoon about 1/2 cup of meat mix per lettuce leaf and finish with a generous sprinkling of each of your toppings.
Enjoy 🙂
_________________________________________
Question of the day –
What are you lovin' for lunch lately?!
Feel free to share recipes or leave links to recipes in the comments below – sharing is caring people 🙂
_________________________________________