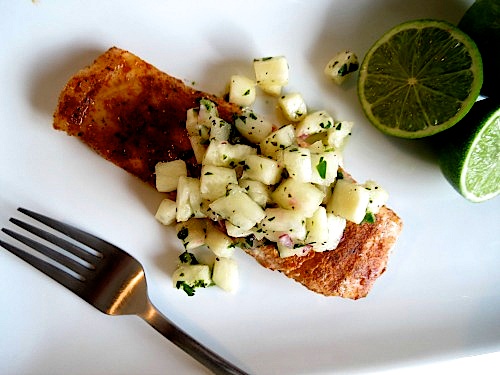 I don't know what to tell you guys.
Seriously.
I have been sitting here . . . staring at my computer screen for days . . . ok not days but hours . . . really!
I just don't know what to tell you.
Im sitting here watching big brother (don't judge) eating ice cream straight out of the tub (again) and I just don't know what to tell you . . .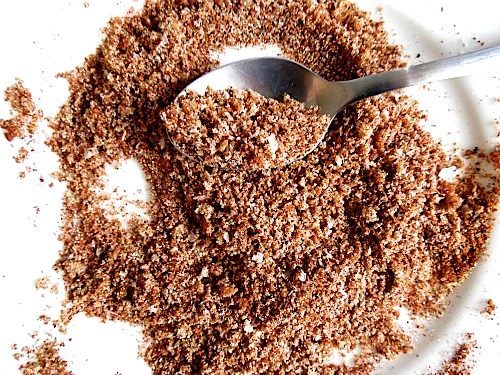 I know I want to tell you how awesome this BBQ spice mix is.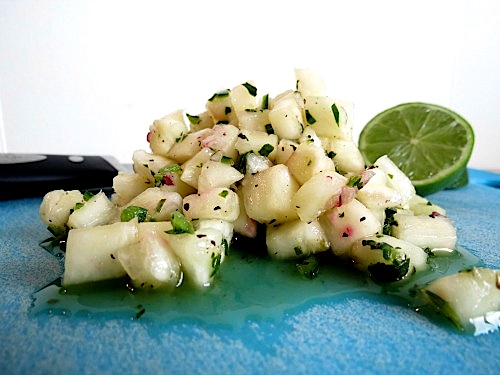 and pineapple jalapeño salsa . . . where have you been all my life
I made this insanely delicious BBQ spiced salmon for dinner the other night thanks to yet another killer recipe shared be the crazy cool Jessica from How sweet it is.
It's like a little ray of sunshine . . . summer on a plate. Its sweet, spicy and all kinds of delicious with just the right amount of kick.
Seriously it's incredible! Make it, eat it, love it! I know you will.
And trust me, you are gonna want to make the pineapple jalapeño salsa to go with. Don't be afraid people, trust me.
So, before I go rambling on about nothing, or whats going on (or not going on) with big brother, or how I burnt my ear while straightening my hair this morning (yes really) and bore you to tears. . . go make this salmon already . . . if your not into salmon, chicken works too and if you haven't  met Jessica yet once your done here go check her out.
BBQ Spiced Salmon with Pineapple Jalapeño Salsa
This recipe

from

How Sweet it is


serves 2

2 x fillets of salmon (Mine were approx 130g each)

1 1/2 teaspoon brown sugar

3/4 teaspoon smoked paprika

3/4 teaspoon tablespoon onion powder

1/4 teaspoon garlic powder

1/4 teaspoon chili powder

1/4 teaspoon salt

1/8 teaspoon pepper

1/8 teaspoon cayenne pepper

For the Pineapple Jalapeño Salsa –

1 1/2 cups pineapple, cut into small cubes

1/2 jalapeño, seeded and finely chopped

1/4 red onion, diced

3 tablespoons fresh coriander, finely chopped

1/4 teaspoon salt

1/4 teaspoon pepper

Juice of one lime

1 – In a small bowl combine all of the salsa ingredients and stir to combine. Refrigerate until ready to serve, preferably for an hour or so before your ready to serve.

2 – In a small bowl or plate combine all the spices until well combined.

3 – Rub the spice mix all over the salmon, make sure its good and covered.

4 – Cook in a fry pan over medium-high heat for 2-3 mins and then flip cooking until done (I get a little nervous cooking salmon so I tend to wrap it in foil and place it in the oven for 5-10 mins).

5 – Top with a generous serving of pineapple salsa and serve immediately.
__________________________________________________________________________________
Nutritional Info (approx per serve) obtained using myfitnesspal.com –
Cal – 282
Fat – 14
Carbs – 11
Protein – 27
Fiber – 1
Nutritional Info approx per serve (1/2) of spice mix obtained using myfitnesspal.com -Cal – 282
Cals – 20
Fat – 0
Carbs – 5
Protein – 0
Fiber – 0
Nutritional Info approx per serve (1/4th) of salsa obtained using myfitnesspal.com –
Cal – 22
Fat – 0
Carbs – 6
Protein – 0
Fiber – 1