I hope you're ready kids because we are going to have ourselves some fun today. Well, some fun this month I should say.
Today, for our Fit Friday Fun activity I bring you – The Plank Challenge!!!!
I saw this image/challenge posted several times this past week on Facebook, Instagram, Twitter and Pinterest so I figured why not get in on the fun!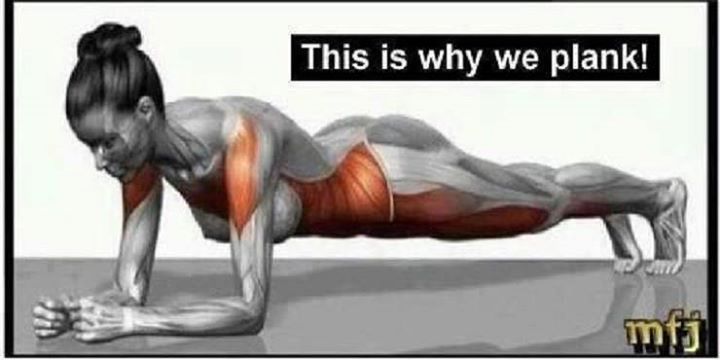 As you can see the "simple" plank, when done correctly, can work and target the entire body: core, quads, glutes, abs, shoulders, chest, back and arms. Did I miss anything?
What's so good about planking anyways I hear you ask?!
Well let's see –
1 – It helps to strengthen your lower back.
2 – It will help develop your core muscles – which includes not only your abs, but also your back, hips and booty as well.
3 – A strong back and core will help  you to avoid injury as well as and encourages good posture which you and I both know will keep your mama happy 😉
4 – It requires no equipment and can be done anywhere!
Love, love, love it!
This plank challenge is just a fun way to push ourselves. I mean come on now, who doesn't love a little healthy competition, even if it's just with yours truly 🙂
So here's what we are going to do –
Simply get down in the plank position and hold it baby!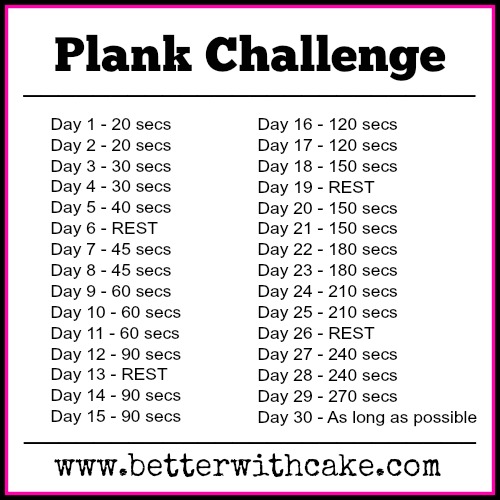 Slowly but surely, little by little we will increase the length of time we hold our plank and on the last day we will bust out the big guns and just hold as long as possible!
Now I'm thinking we should start out by doing a little pre-plank check-in so when day 30 rolls around we can really see how much progress we have made this past month.
Here is my very best, hold as long as I possible can, starting time –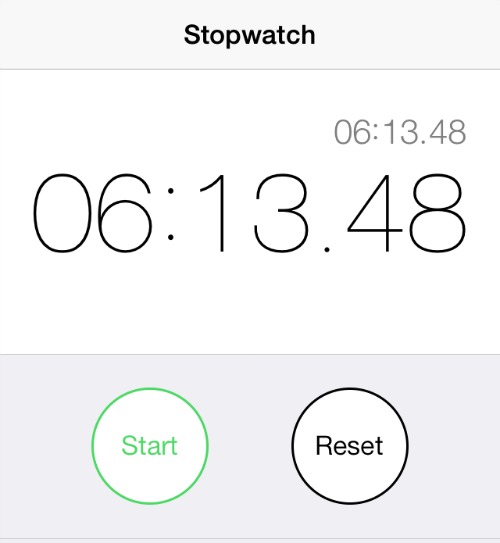 and let me tell you, my whole body was shaking like a scared little chihuahua , sweat pouring, blood pumping Ima be feeling this tomorrow I tell ya!
Now, if you are new to planking, here is a little breakdown for you –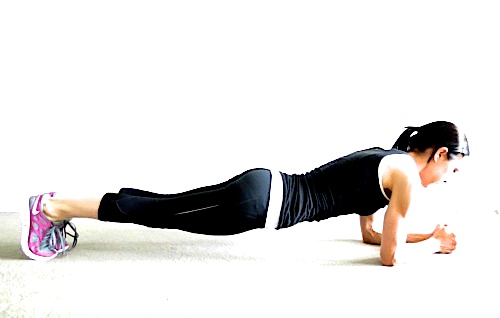 Lie face down on a mat, resting, with palms down flat on the floor.
Push up off the floor and rest your arms on your elbows. (You can also push up with arms fully extended if you prefer, see below  image ↓)
Keep your legs extended and straight behind you.
Keep your back flat with a neutral spine (a straight line from head to heels).
Brace and contract your abdominals, making sure your backside doesn't stick up in the air or your body sags in the middle.
Now hold this position.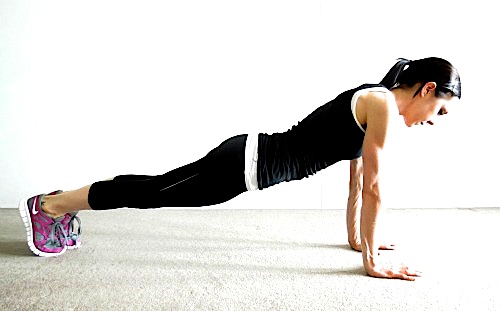 Choose which position feels the most comfortable for you personally (elbows or arms extended). Do what works best for you but, you must stick with the same position for the entire challenge ok? Just decide what you feel is best, it's all good as long as you are getting it done. Deal?
Now, get your stop watch ready and away we go!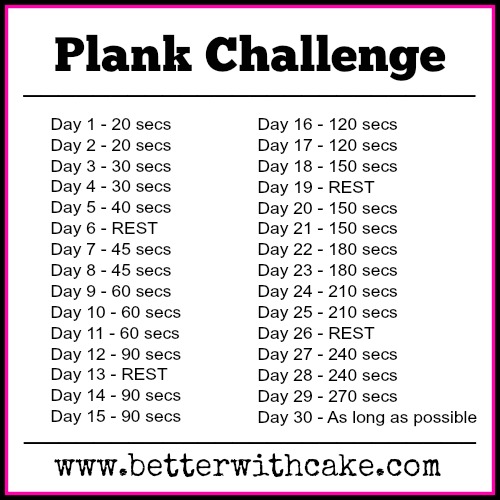 And because nothing makes a challenge more fun, or invites a little more healthy competition, than getting a buddy to join you. Why not take on our Plank Challenge together with your BFF and don't forget to post your progress and your best time in the comments below or feel free to tag me (@EmSwanston) on Twitter or on Instagram (@emsswanston) when your done.
We are in this together baby! Feel the burn!!!!!