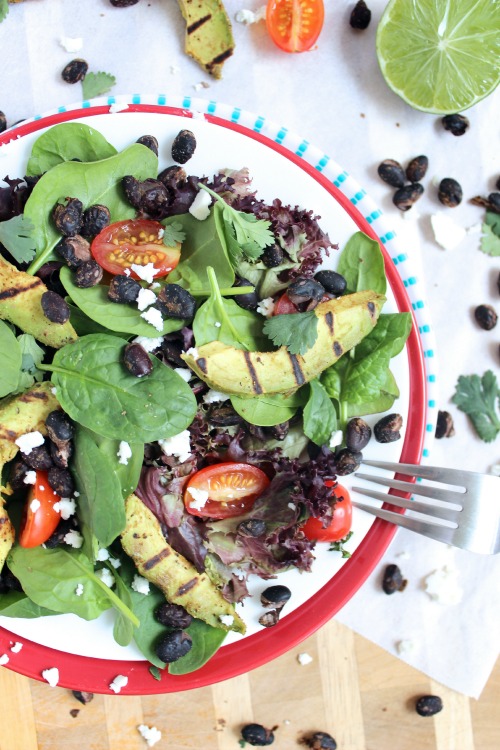 It's no secret that I am a huge salad lover. As in I love salads a lot but yes, I also love my salads to be huge!
Evidence → here, → here and → here.
And no I'm not just saying I love salad because it's super good for you and we should all make sure we are getting out 5 a day blah blah. I really, truly, madly, deeply love salad.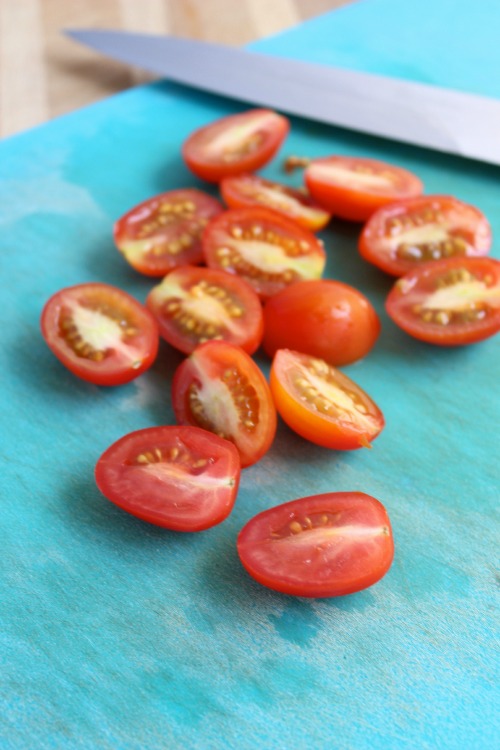 Most day's I will have a big ol' salad for dinner.
The variations are limitless, they are all kinds of filling, not to mention a texture lovers dream with all that fresh, crispy, crunchy, tart, tangy fruit/veg combination going on. It fills me up without sitting heavily on my stomach and also means I have a little extra room for an after dinner treat. Ugh I just love it!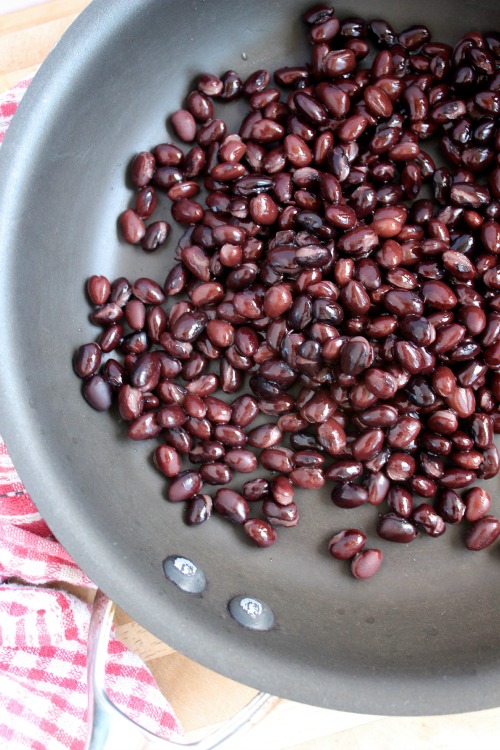 Although not a huge fan of dressing in my salad (although to date this dressing is the one major exception). I kinda just feel like more often than not the dressing just kind of over powers the entire salad, it can ruin the crisp crunchy freshness of your salad greens making a big ol' bowl of limp lifeless salady soup . . . ain't nobody got time for that!
Usually, I will just add a little squeeze of fresh lemon or lime juice and a depending on the type of salad I may add half a bottle a few dashes of this incredible Smoked Chipotle Tabasco Sauce – seriously and unashamedly addicted to this stuff!! Put it on all of the things!!!!
Anyway . . . enough chit chat . . . let's talk about this salad.
Mind blowing!
So simple, so insanely delicious you will not believe it!
Just 4 main ingredients, a couple of spices and a squeeze of fresh lime juice and you my friend are on your way to flavour town!
Did I mention it all comes together in under 15 minutes? ← Yes really.
So much flavour, so few ingredients, so quick to throw together. Jamie Oliver = G-E-N-U-I-S!
You may have guessed this weeks test it out tuesday recipe is another from the one and only, incredible culinary genius that is Jamie Oliver ♥
So start with your basic salad base, some mixed salad leaves and a handful of tart and tangy, plump, juicy, sweet little ruby red mini tomatoes then we kick things up a notch by throwing in some good ol' black beans (you can sub for kidney beans, mixed beans whatever takes you fancy or if you're lazy like me whatever you have on hand ;))
Here's the thing, we don't just throw those bad boys in as they are, we add a dash of salt and pepper, sprinkle over a little ground cumin and toast those babies until they get all crispy and crunchy on the outside. Their little outer skins will split open and you will be left with these gnarly looking little gems of crispy, crunchy, slightly spicy, protein and fibre rich meaty little vegetarian bites of deliciousness. Amaze-beans! Seriously life changing!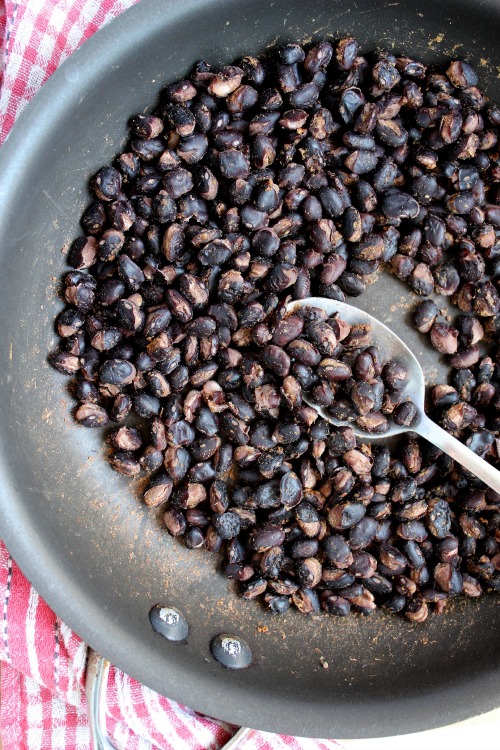 Then we add our creamy dreamy avocado. This is where things get all kinds of crazy, we don't just simply throw on some avocado which is totally what I would normally do. First we season our avocado with a little salt, pepper then we add a dash of ground coriander then we get our grill on. Yes my friend, we grill that avocado.
Like. A. Boss!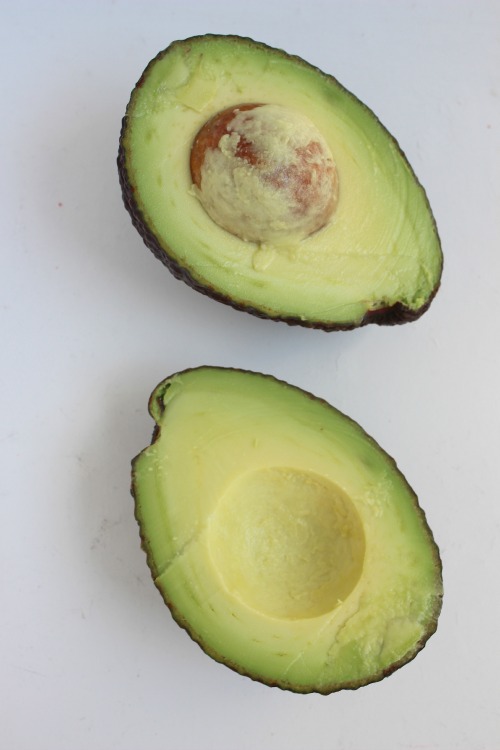 Why have I never done this before?!
You guys . . . did you know about this?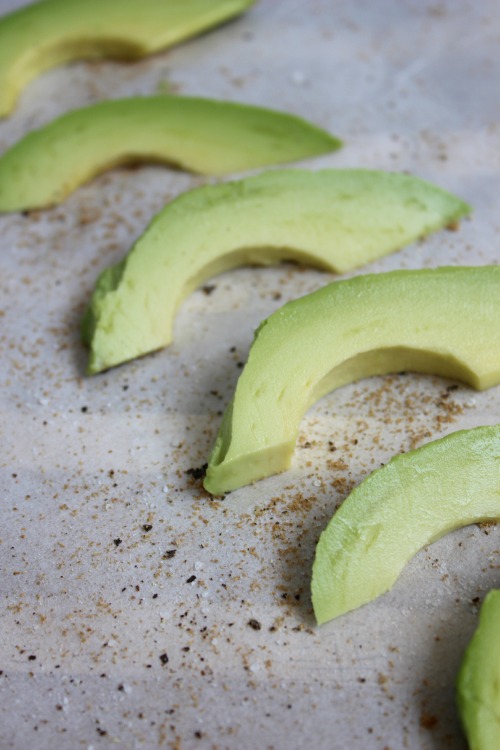 Grilled avocado?! If you knew and you didn't tell me?!!!! I thought we were friends! ok let's just pretend you didn't know, it's all good. This seasoned and grilled avocado!!!! Sorry for all the exclamation points but you guys. Ah-mazing!
Grilling the avocado makes it all crisp and crunchy and slightly smokey on the outside then you bite into this creamy, dreamy, slightly melted, subtly spiced avocado goodness. Seriously you have got to try it.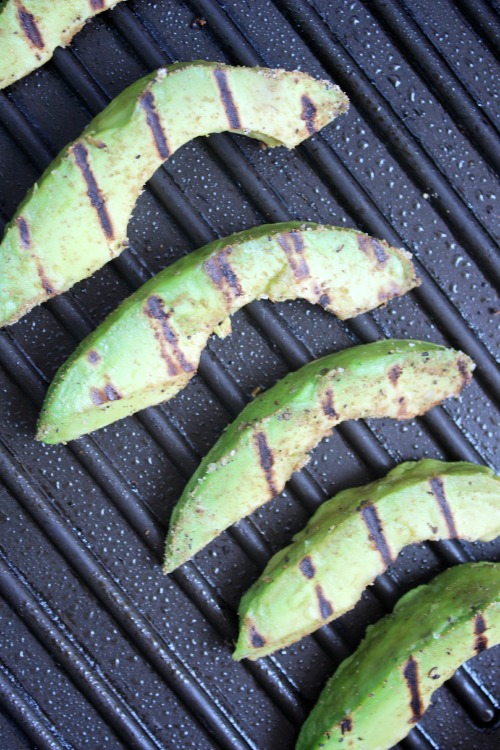 Mind, blown!
Now, like I said, not a huge salad dressing fan but if you want something to dress your salad in I suggest you whip up a batch of this Creamy Avocado Chilli Lime and yoghurt dressing it would go perfectly with this deliciously gnarly looking salad. I served mine simply with a squeeze of fresh lime juice and a light sprinkling of fresh coriander and some crumbles of feta.
Mind. Blown!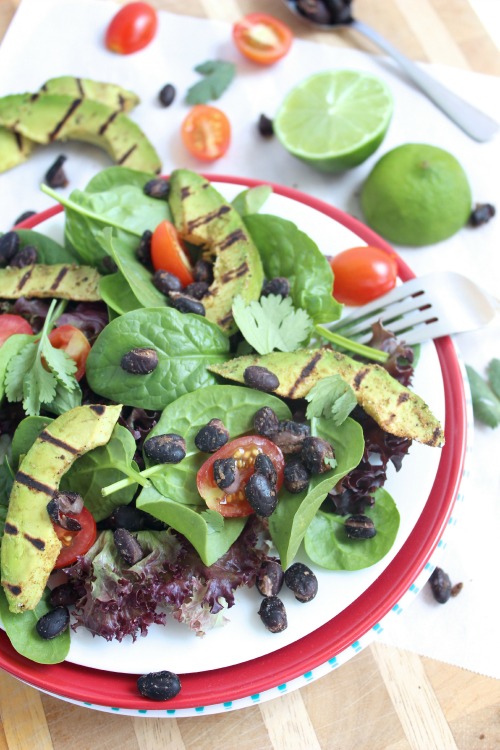 Feel free to add whatever protein you're currently into, chicken, fish, steak, tofu/tempeh any one of these would go incredibly well with this gnarly looking, mind blowing salad but you totally don't need to add anything, the protein packed, fibre rich, crispy, crunchy, gnarly looking seasoned little black beans add enough "meat" for me and spunky husband too for that matter. He was at work when I made this salad initially so I packed him some to take to work the next day lets just say once he had finished it I received a text message and all it said was – "Best salad yet!"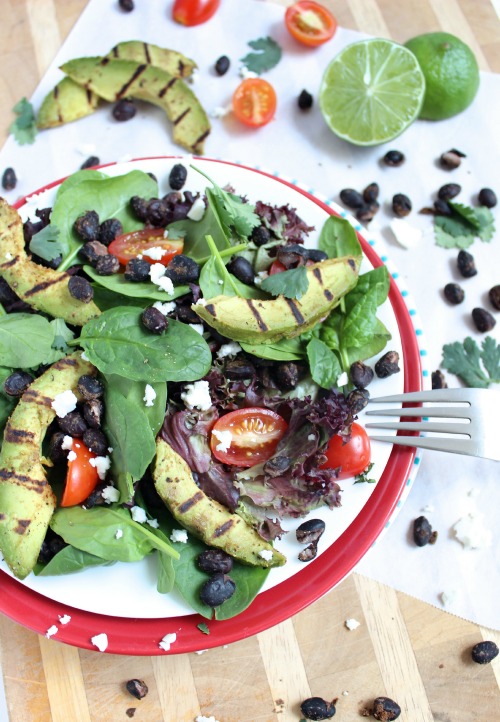 This salad is the perfect combination of simplicity and serious flavour.
It's also pretty perfectly balanced if you ask me, protein and fibre rich thanks to the black beans which also add an incredible crunch factor. It's also loaded with vitamins and minerals from the salad leaves and those sweet and juicy little baby tomatoes and then you add the healthy fats from our seasoned grilled avocado.
Make it, eat it, love it. It will blow your pretty little mind!
Grilled Avocado and Popcorn Bean Salad


Slightly adapted from Jamie Oliver's 15 minute meal's cookbook
Serves 4+

Ingredients –

1 can of black beans, drained and rinsed

1/2 teaspoon of ground cumin

1/4 teaspoon of ground corriander

Juice of 1/2 a lime

1 avocado, seeded and cut into 8th's

1/2 cup grape tomatoes, halved

8 cups of mixed salad leaves

Optional but recommended for serving –

Fresh coriander

Feta cheese

Method –

1 – In a medium size frypan over medium-high heat place your black beans along with a drizzle of oil (I use olive or coconut), season with salt and pepper then sprinkle oven the ground cumin and toss to coat.

2 – Allow the beans to cook, shaking the pan to stir them regularly until they have slightly burst and are nice and crispy. Set aside.

3 – Place your griddle pan over medium high heat to get nice and toast while you season your avocado slices with salt and pepper then sprinkle over the ground coriander and gently toss to coat.

4 – Place your seasoned avocado slices on the hot griddle pan until nicely charred, then turn and repeat on remaining sizes. Set aside.

5 – To assemble – Divide your salad leaves evenly between 4 serving bowls/plates then top with 1/4 of your tomato halves, 1/4 of the popcorn beans and a 1/4 of the grilled avocado slices.

6 – Finish with a nice squeeze of fresh lime juice then scatter over some of the fresh coriander and finish with a sprinkling of dreamy feta crumbles

7 – Grab your fork and dive on in!
Enjoy xoxo
______________________________________________________________________________
Question of the day –
What is the most cray cray salad combination you have ever had?!