Last week was my mums birthday, knowing how fond she is of cheesecake I had the perfect excuse to try out this recipe that I discovered months ago over at Baking Bites.
Its so simple and perfectly portioned for a bite size indulgence. The cookie crust has a wonderful crunch and the cheesecake topping is just deliciously smooth. The addition of greek yoghurt adds a slight tang which breaks up the sometimes overpowering richness of your everyday cheesecake.
If you (or someone you love) has a soft spot for cheesecake you really should give these a try.
The wonderful cherry topping recipe is one I found at Smitten Kitchen and could be used on just about anything…..drizzled over waffles, pancakes or ice cream, combined with some cream (or dream whip) to fill a cake …..or even just a little schmeared on a piece of toast. The recipe will make a lot more than you would need for this recipe however it can be frozen for future cheesecake making or why not enjoy some delicious (cherry flavoured) experimenting?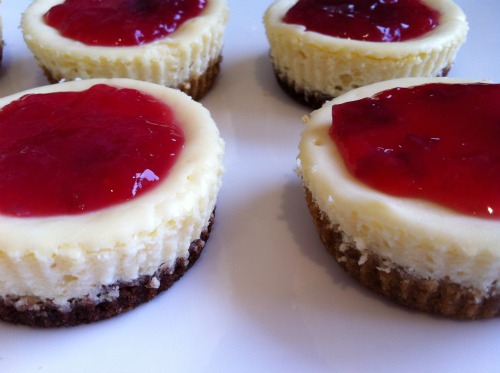 Ingredients –
(makes 12 mini cheesecakes)
For the Crust –
1 cup cookie (biscuit) crumbs – I used 1/2 cup digestives and 1/2 cup scallywags
2 Tbsp brown sugar
pinch of salt
2 1/2 Tbsp melted butter
For the Cheesecake –
8 oz cream cheese, softened and room temp (regular or low fat is fine)
2 Tbsp greek yoghurt (I used fat free)
1/3 cup sugar
1 egg
1 tsp vanilla
zest of one lemon
Cherry Topping –
10 ounces Cherries (about 1 1/4 cups, I used a jar of "Garden Fresh pitted cherries")
2 Tbsp lemon Juice
1/4 cup sugar
1 Tbsp cornstarch
1/2 cup water
Method –
Preheat oven to 175'C (350'F)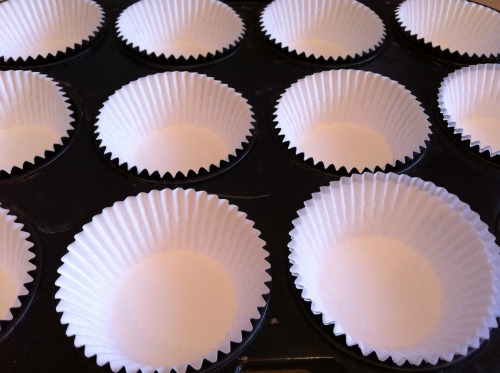 Line a muffin tin with paper cases.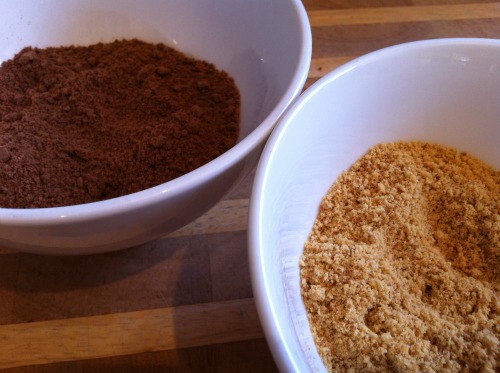 Place your cookie crumbs into a small bowl (or bowls if your splitting the mix and making a chocolate crust and regular cookie crust like me :))
Add brown sugar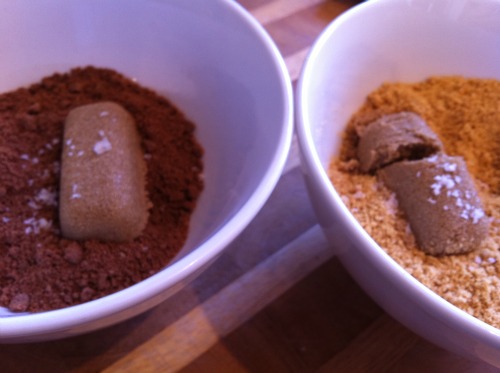 pinch of salt
next we pour over melted butter and stir to combine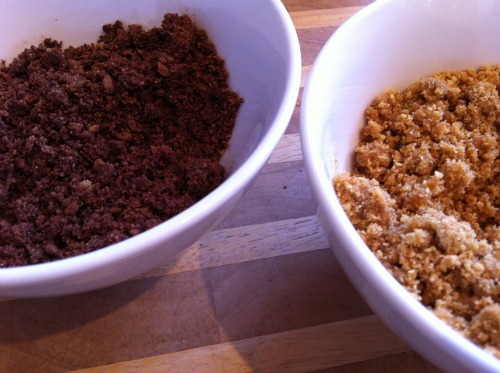 At this point it will look very much like wet sand (but much more tasty)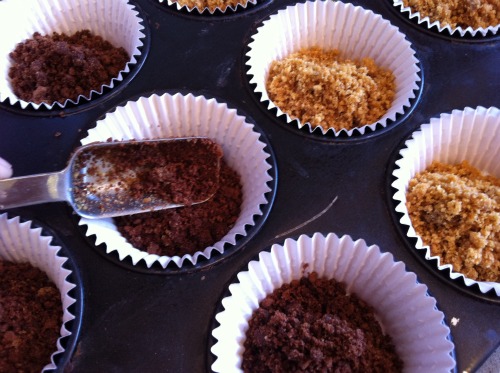 Spoon cookie mix evenly into the paper cases. (I used a Tablespoon and roughly added about 1 1/2 Tablespoons per case)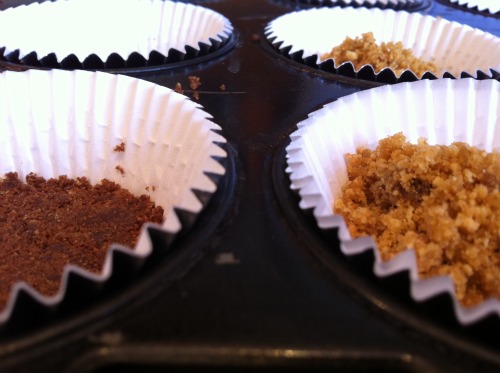 Press/flatten cookie mix into the cases…press it down nice and firmly…
really show it whose boss. Then set it aside while you make the cheesecake filling.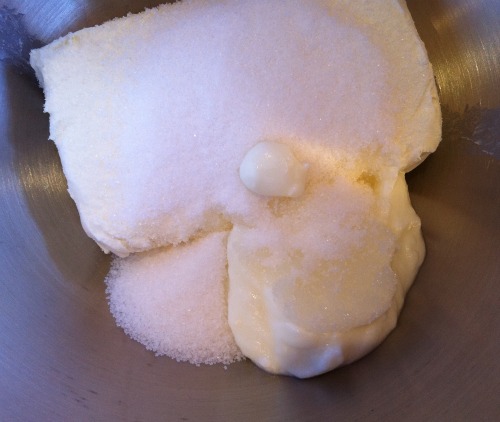 In a large bowl place cream cheese, greek yoghurt and sugar. Blend until smooth and well combined.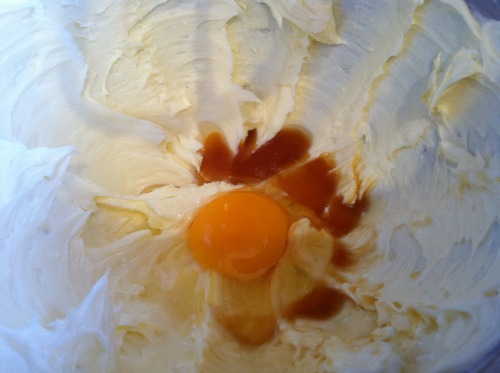 Then add the egg and vanilla and blend again.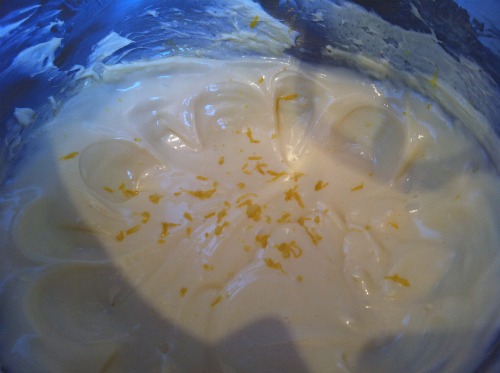 Finally add the lemon zest then beat until smooth and well combined.
Spoon cheesecake batter over the cookie crumbs. Bake for 15 mins until set and slightly golden.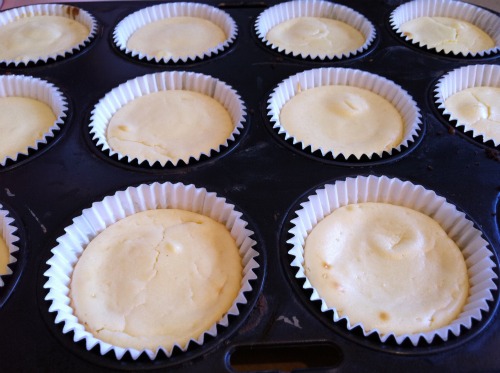 Remove from the oven and allow to cool completely.
To make the cherry topping –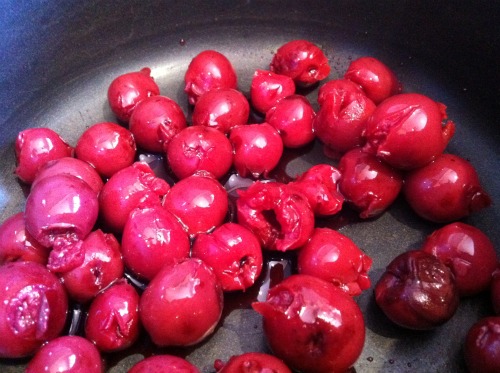 In a small saucepan place cherries,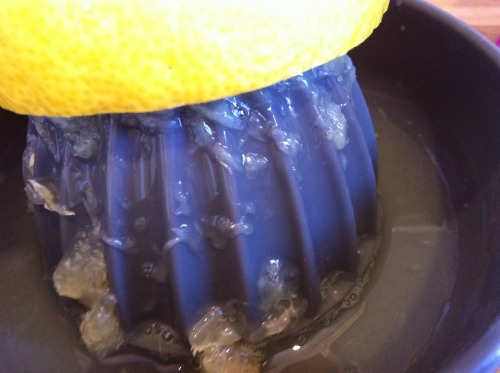 Juice your lemon (the one you stole the zest from to make your delicious cheesecakes)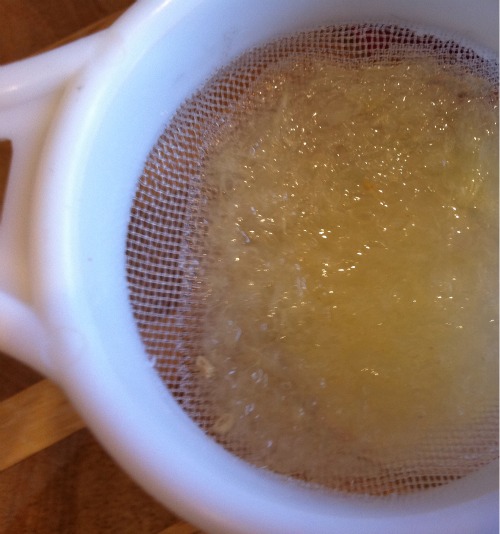 Strain the juice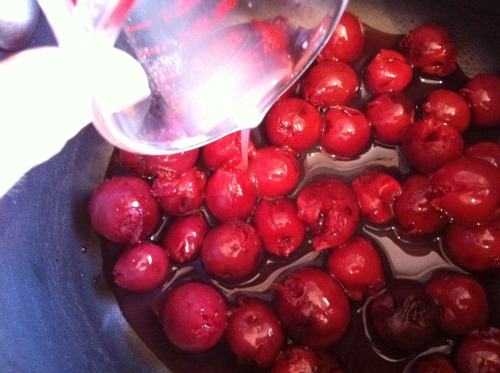 then add 2 Tablespoons to the saucepan with the cherries.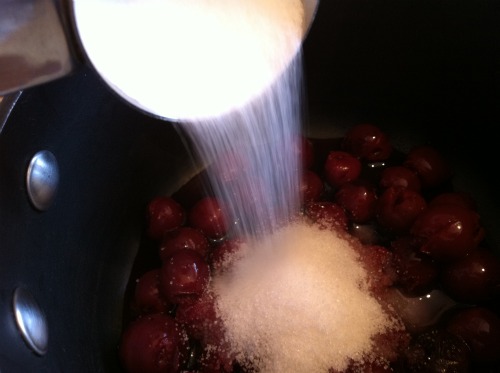 Sprinkle over the sugar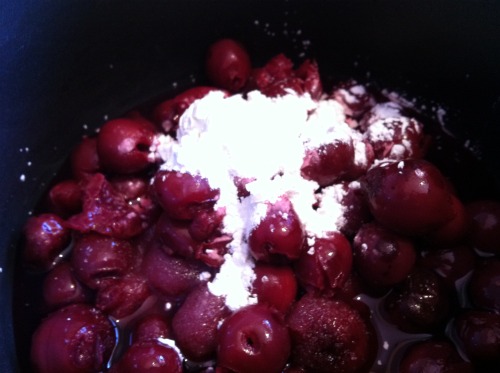 Then add cornstarch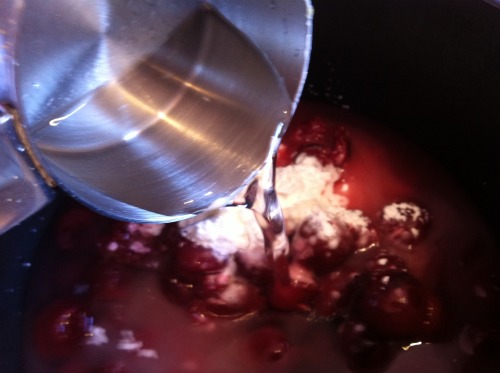 lastly pour over the water, gently stir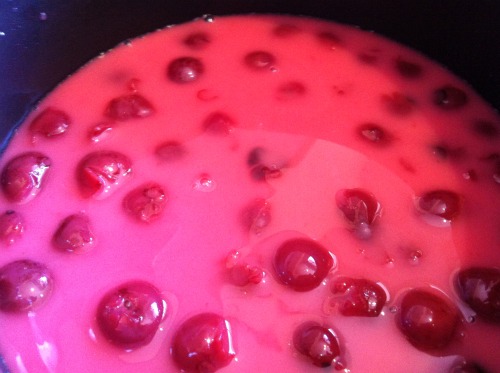 (don't be freaked out/put off by the fluro musky pink look its sporting at the moment)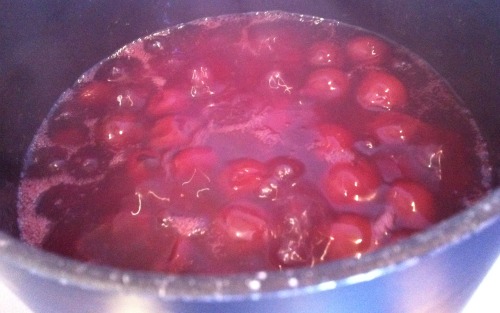 Bring to a boil. Once boiling allow it to cook for 1-2 mins longer then remove from heat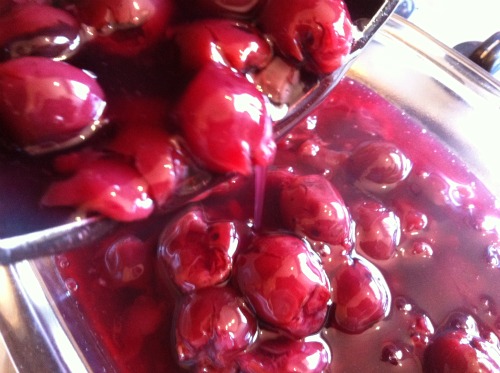 transfer to an alternate container and allow to cool completely.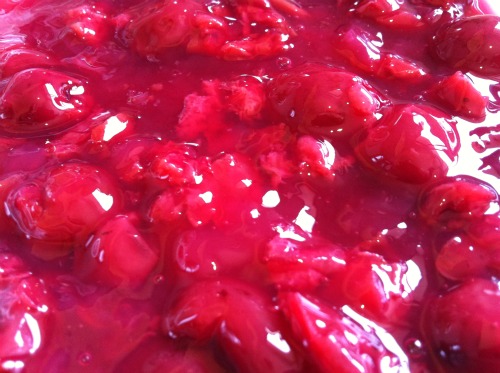 so pretty and so delicious. Much nicer to look at than the freaky fluro musky coloured mess it appeared to be when we first met. Oh how looks (and first impressions) can be deceiving.
Once everything is completely cool you are ready to serve.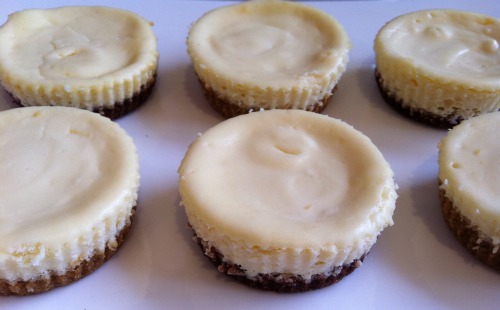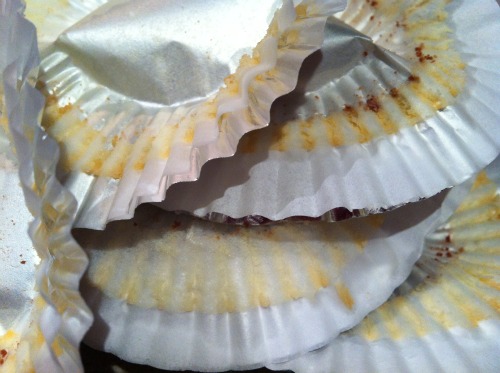 Remove the paper cases before adorning the tops of your precious little cheesecakes with spoonfuls of your wonderful, ruby red and oh so delicious cherry sauce.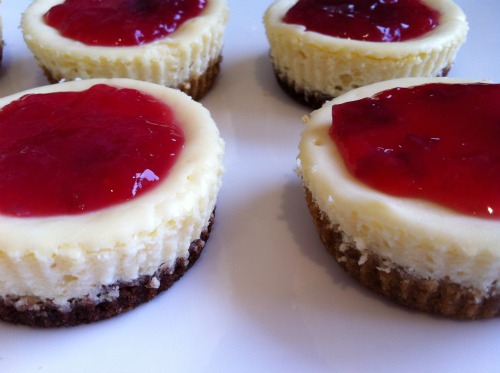 Enjoy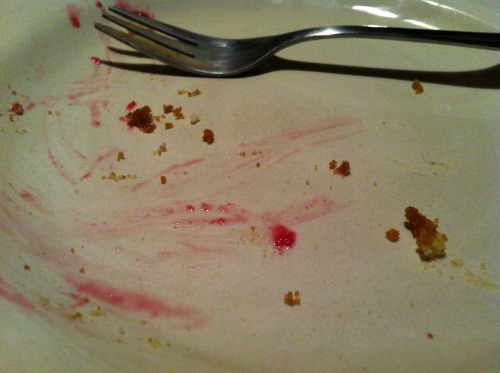 Nutritional Info (approx per cheesecake) obtained using fatsecret.com –
Cal – 98
Fat – 3.5g
Carbs – 14g
Protein – 4g