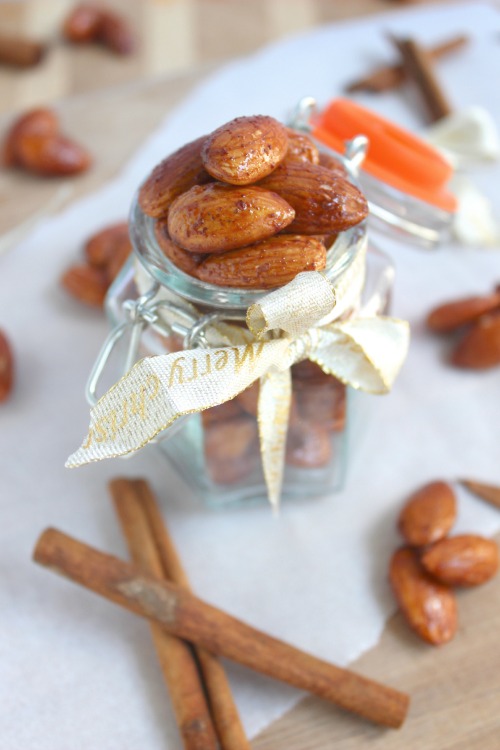 Maple Cinnamon Roasted Almonds.
What can I say . . .
ah-mazing!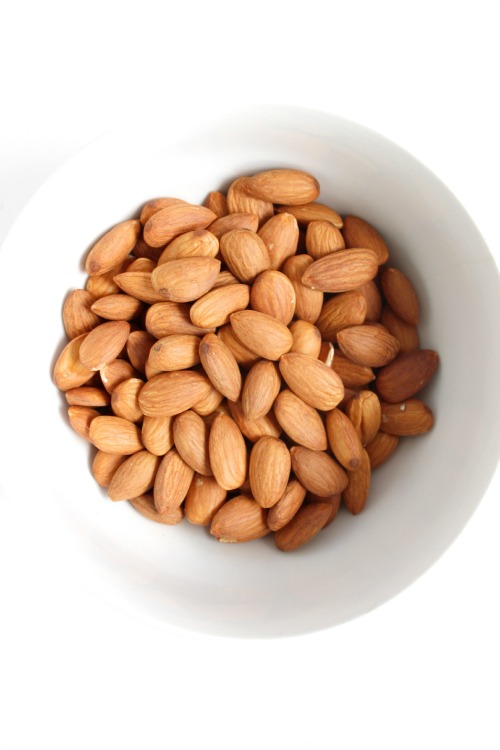 Perfectly sweet, slightly sticky, cinnamon spiced,  maple crusted oven roasted almonds.
Seriously simple to make but dddaaaannnnggggggerously delicious.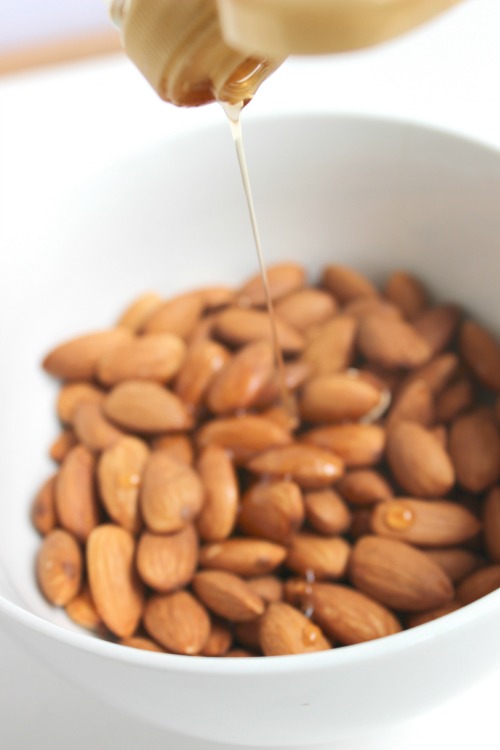 Simply preheat your oven, grab yourself some raw almonds, stir together some maple syrup and vanilla extract, throw in a dusting of cinnamon, sprinkle a little salt and 10-12 mins later you have yourself one incredible little snack!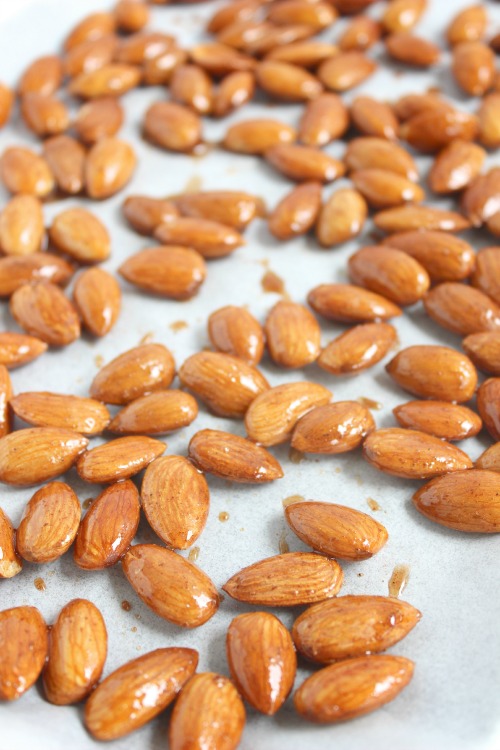 What is it about Christmas time that has me thinking all about snacks?
Maybe it's because the big traditional feast is all planned out and picture perfect just as it is?
Maybe it's because with all the crazy busyness that comes with this time of year I just need lots of convenient little snack foods I can just grab and go, go, go?
Maybe it's just because I like to make tasty little treats to give to friends and family?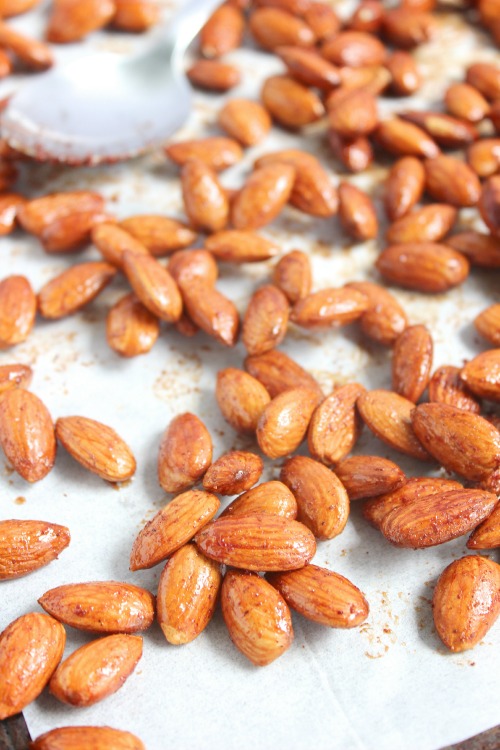 Or maybe, just maybe its because I like to get my snack on?!
But really I think it's probably a combination of all of the above?!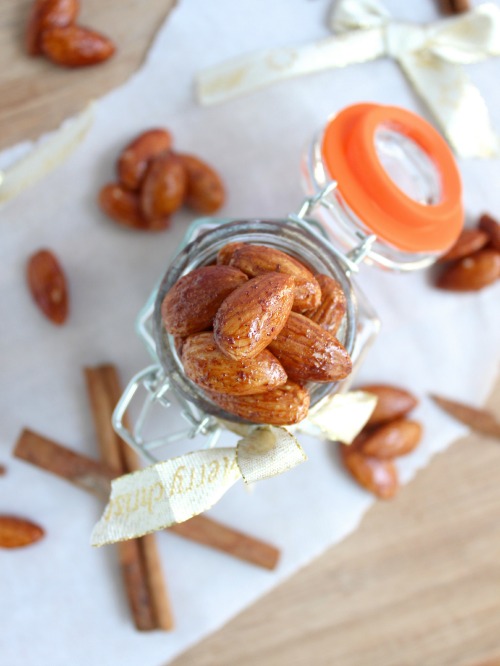 It could also have something to do with the fact that these cinnamon spiced, maple crusted, protein rich, golden, glossy, glittery little almonds are out of this world delicious.
Sweetened simply with a little maple syrup, a splash of vanilla and a glorious little heart warming hum of cinnamon. The buttery goodness of those protein rich almonds balances out the sweetness of the maple syrup just perfectly so they aren't overly sweet.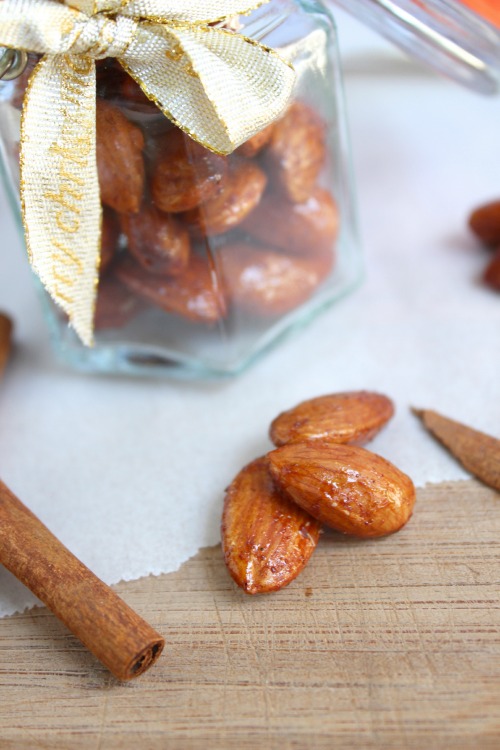 These Maple Cinnamon Roasted Almonds have that whole (subtly→) salty/sweet thing going on which I just love! They are caramelised to perfection. Slightly sticky, crispy and crunchy and just dangerously delicious! And just look how pretty they are, almost sparkly with that glossy, golden, caramelised maple syrupy goodness.
I want to eat them all of the time, on all of the things!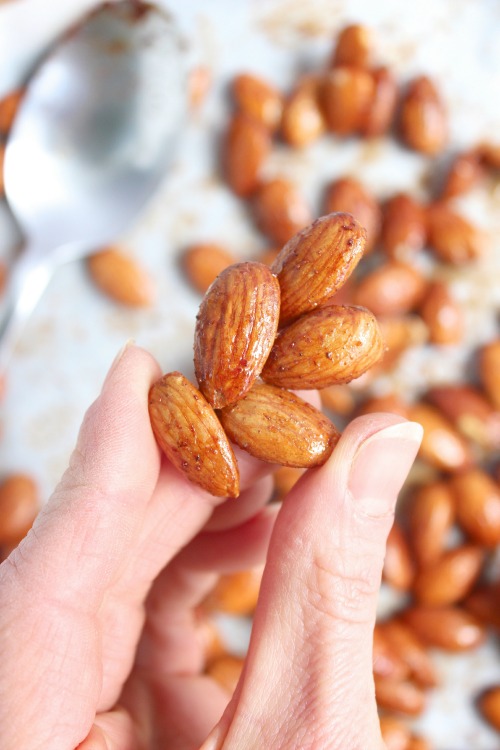 Especially those little clusters ♥
These almonds are so incredibly versatile. Eat them straight up as they are simply by the handful, sprinkle them over your salad, throw some on top of your fave Greek yoghurt, use them to make yourself a killer smoothie or bundle them up with a pretty little ribbon and share them with someone you love.
Just promise me you will make a batch of these simple, healthy and delicious Maple Cinnamon Roasted almonds asap!
You need these in your life
Maple Cinnamon Roasted Almonds




Makes 2 cups of glossy, sweet, protein rich, buttery, maple crusted, cinnamon spiced caramelised roasted almonds

Ingredients –

2 cups of raw almonds

2 Tablespoons of maple syrup (the real stuff please)

1 teaspoon of vanilla extract

1 teaspoon of ground cinnamon

a pinch of salt flakes

Method –

1 – Preheat your oven to 160'C (320'F)

2 – Line a rimmed baking sheet with parchment/baking paper and set aside.

3 – Place your almonds into a small bowl or jug and set aside

4 – In a small bowl of jug whisk together maple syrup, vanilla, cinnamon and salt flakes until well combined.

5 – Pour maple/cinnamon/vanilla mixture over your almonds and stir to combine, making sure all almonds are coated in that sweet, golden maple mixture.

6 – Pour your maple covered almonds onto your prepared baking sheet and roast for 10-12 mins stirring occasionally until your almonds are golden and toasted to perfection. They cool and can catch/burn very quickly so keep an eye on them after the 10 minute mark.

7 – Leave your maple cinnamon roasted almonds on the baking sheet to cool completely then transfer to an airtight container and store in your belly the pantry. Or you can pour them into a pretty jar (with a tight fitting lid), slap on some pretty ribbon and give them to someone you love.
Enjoy xoxo
________________________________________________________________________
Question of the day –
What is your current snack time addiction?