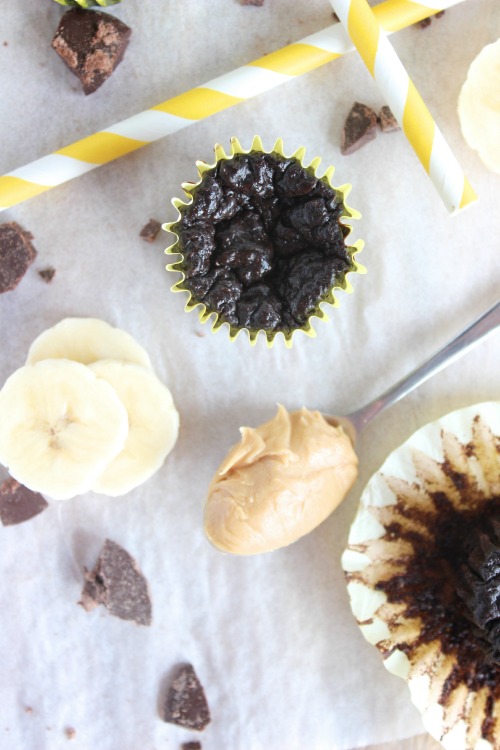 The battle against the manky overripe banana continues . . .
and I am totally winning!
Let me introduce you to my latest champion – flourless double chocolate banana mini muffins.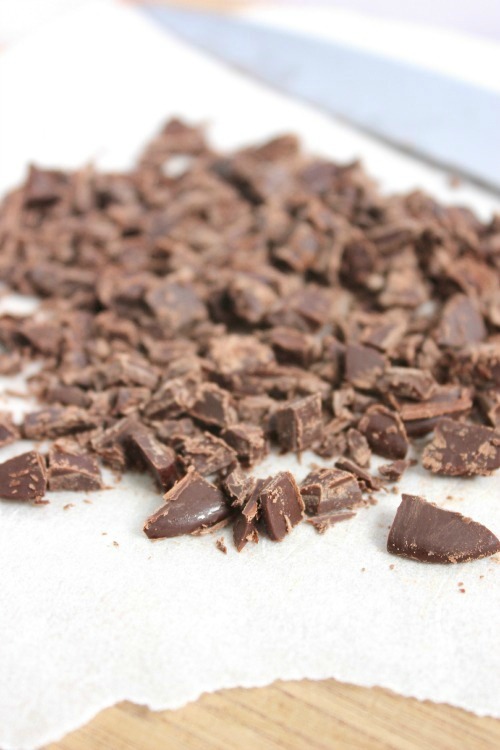 Dark, decadent, double chocolate mini muffins that not only show those manky over ripe bananas whose boss but, they also happen to be totally healthy and come together in less than 15 mins ← yes really!
Totally winning!
Don't be fooled by slightly gnarly looking tops on these muffins (FYI the gnarly tops are my fave part), One bite and you will see . . .
These babies are all kinds of delicious.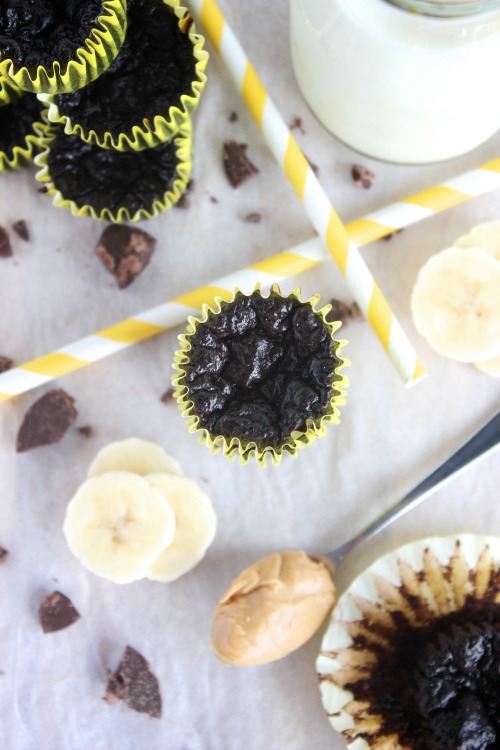 Subtly sweet, super moist (← sorry) and studded with cheeky chunks of delicious little dark chocolate chips, follow that up with a gentle hum of cinnamon and a sneakily hint of peanut butter and oh my deliciousness!!
The sweetness of the manky overripe banana combined with a drizzle of maple syrup and a splash of vanilla give these muffins a dreamy little hint of caramel. They are simply, subtly and perfectly sweet.
The double hit of dark chocolate from the cocoa powder and those cheeky chocolate chips help balance out the sweetness just perfectly. And then when you add in a sneaky little hit of peanut butter (or almond butter for my paleo friends), you guys . . . I can't even!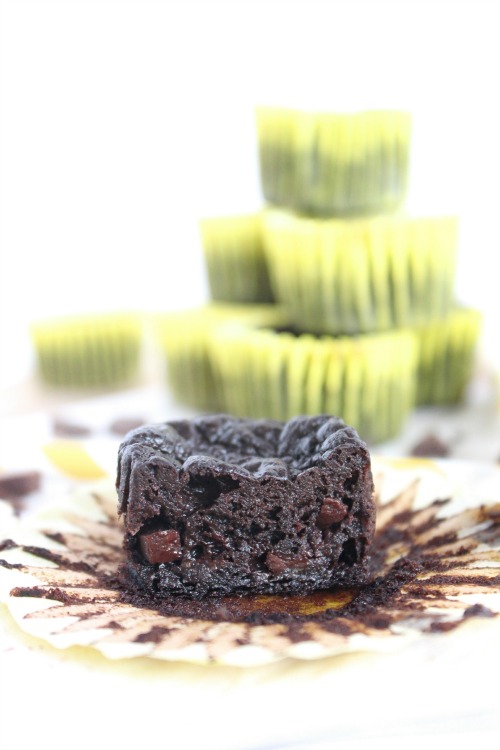 Just yes!
And you know what makes these secretly healthy, insanely delicious flourless double chocolate banana mini muffins even better . . . you just throw all your ingredients into your blender (or food processor)  and you are good to go. Blend, pour, bake, eat repeat!
From blender to belly in less than 15 mins baby!
Dark and delicious double chocolate banana mini muffins, secretly healthy, insanely delicious and ready in less than 15 mins . . . 
And if the gnarly tops bother you, just top these dark and delicious little muffins with a slice of banana, a heaping spoonful of peanut (or almond) butter and finish with a sprinkling of finely chopped chocolate chips . . .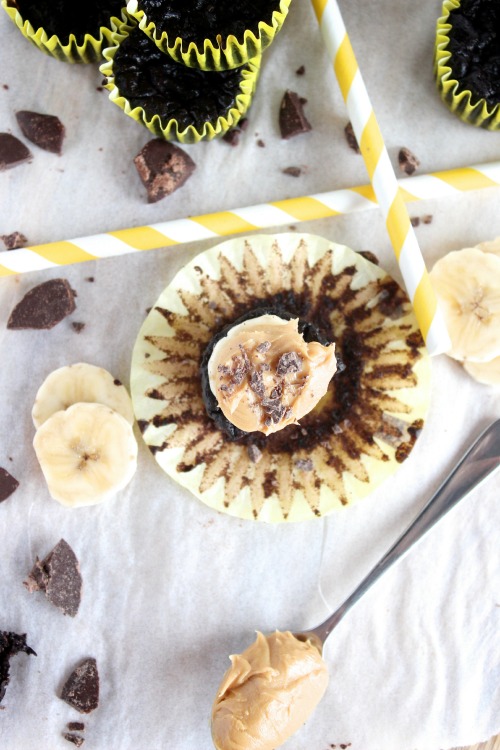 Boomshackalocka, problem solved.
Take that manky overripe banana, you ain't got nothin' on me!
Make them, eat them, love them
Flourless Double Choc Banana Mini Muffins
Makes approx 24 intensely rich, dark, decadent, banana, double chocolate mini muffins 

Ingredients –

1 egg

1/4 cup maple syrup

2 teaspoons of vanilla

1 Tablespoon of coconut oil, melted and cooled sightly

1 manky overripe banana

2 Tablespoons cocoa power (I use extra dark)

2 Tablespoons of Peanut butter (or PB2 mixed with 1 Tablespoon of water)

1 teaspoon of baking powder

1/2 teaspoon of baking soda

1/4 teaspoon of ground cinnamon

pinch of salt flakes

2 Tablespoons of dark chocolate chips, roughly chopped

Method –

1 – Preheat oven to 175'C (350'F) and line a mini muffin tray with paper cupcake cases and set aside. You could  skip the paper cases and grease/flour your muffin tray if you prefer. Do what you feel 😉

2 – Place all ingredients except choc chips into your food processor or blender and process/blend until well combined. FYI – the batter will be very, very runny. Do not be alarmed!

3 – Add your chocolate chips and stir to combine.

4 – Spoon/pour batter into your prepared muffin tray (I use approx 2 teaspoons per mini muffin).

5 – Bake for 7-10 mins until the tops spring back when lightly pressed and a toothpick has just a few crumbs attached when inserted into the centre.

6 – Allow to cool in the muffin tray before transferring directly into your mouth  to a wire rack to cool completely.

7 – Feel free to top with a slice of banana and a big ol' spoonful of Peanut Butter  (or PB2) and an extra sprinkling of chocolate chips before serving . . . you know if you want 😉
Enjoy xoxo
________________________________________________________________________
Question of the day –
What's your favourite way to use up those manky overripe bananas?
________________________________________________________________________
I order my PB2 either through trusty old iherb or the good people of gladiator nutrition, both are very well priced, great service and and super speedy shipping