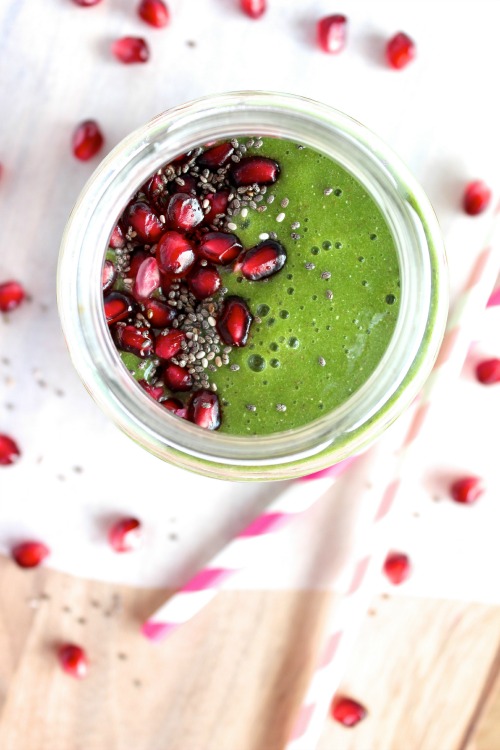 You guys I'm feeling a little burnt out . . .
Just mentally exhausted.
I have so many things running through my mind, I can't seem to think straight!
With the general busyness of day to day life, my studies on top of that, and now, Christmas is coming, and then there's the blog . . .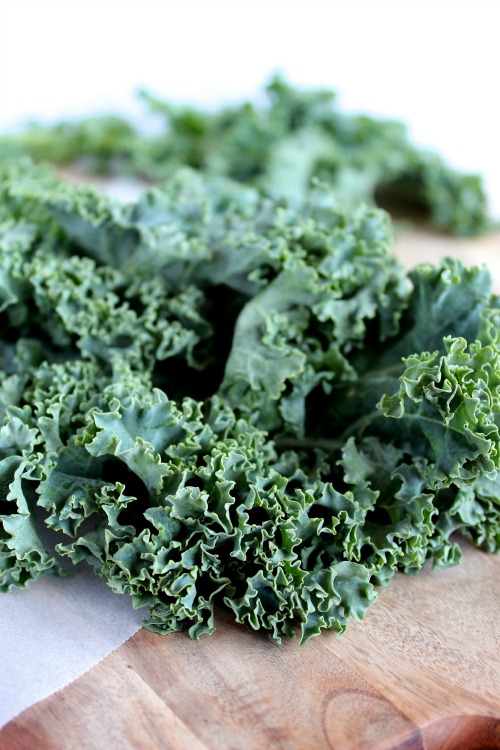 It just doesn't stop!
I seriously have so many recipes I want to make and share with you but I can't seem to focus on a place to start!
I know, I know, I should just make a list and work my way through it from top to bottom but despite my best efforts it's just not working. The list just keep growing . . . and I want to make all of the things, all at the same time!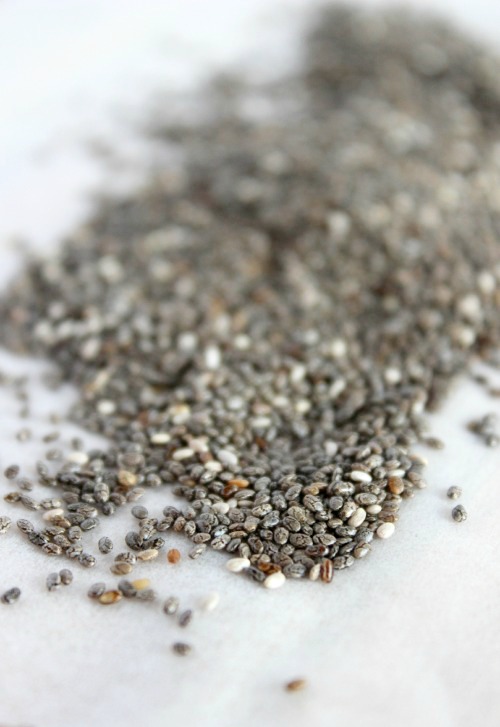 I honestly wasn't sure what (if any?!) recipe I was going to make to share with you today . . . I just couldn't decide.
And then the weekend hit and I still didn't have a plan, it was insanely hot and my little lady woke with (yet another) cold and I kind of just wanted to cry . . .
I wanted to escape to my happy place (aka the kitchen) and cook up a storm but it was just way to hot for any of that.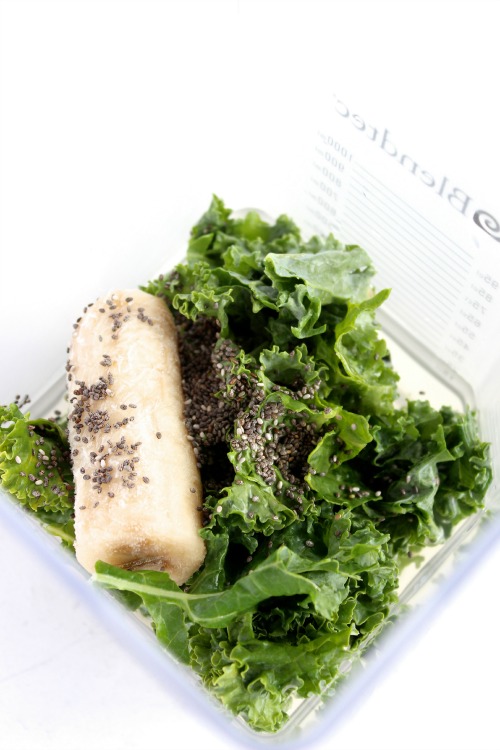 Then I remembered that incredible looking, Holiday Detox Green Apple Smoothie that Lindsay and Bjork from Pinch of Yum had made, remember I was telling you about it last week?! That was it, decision made.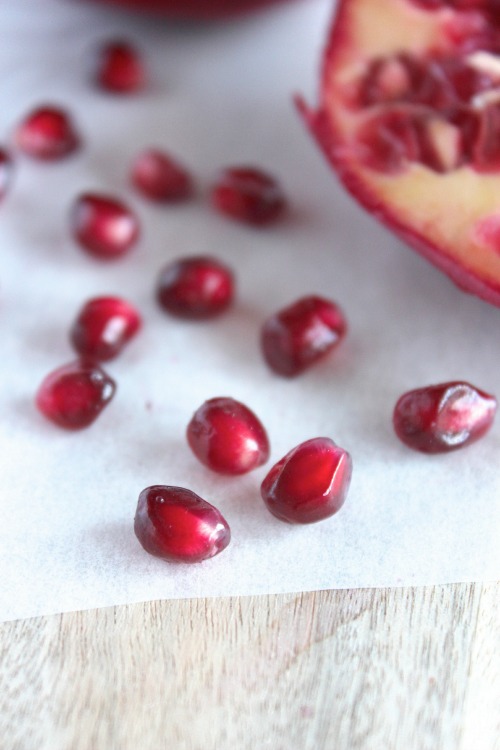 I whipped myself up one ice cold, light, fresh, subtly sweet, incredibly festive looking, nutrient rich, energising, green apple smoothie. I sprinkled it with pretty little pomegranate arils and threw in some cheeky chia seeds  . . . and you know what . . . it was as wonderful as it looks!
Better actually!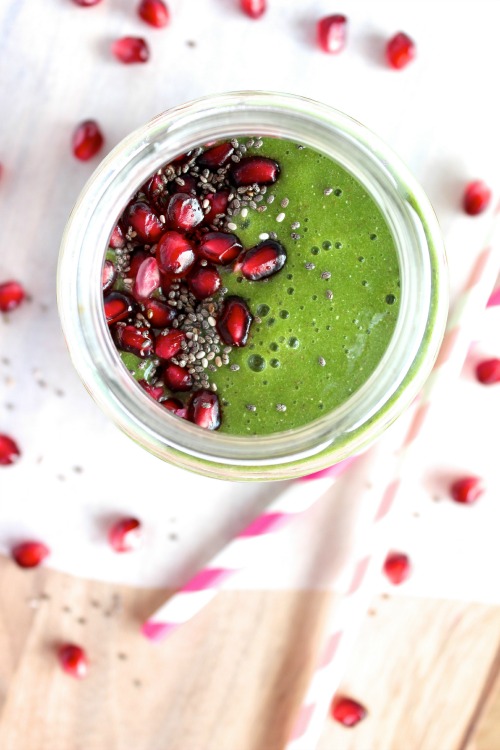 I always get nervous making green smoothies because I don't want them to taste like grass you know?
I like my smoothies to be ice cold, subtly sweet and seriously refreshing. Especially when it's a million degrees outside like it was this past weekend!
And you know what?! Lindsay and Bjork totally nailed it.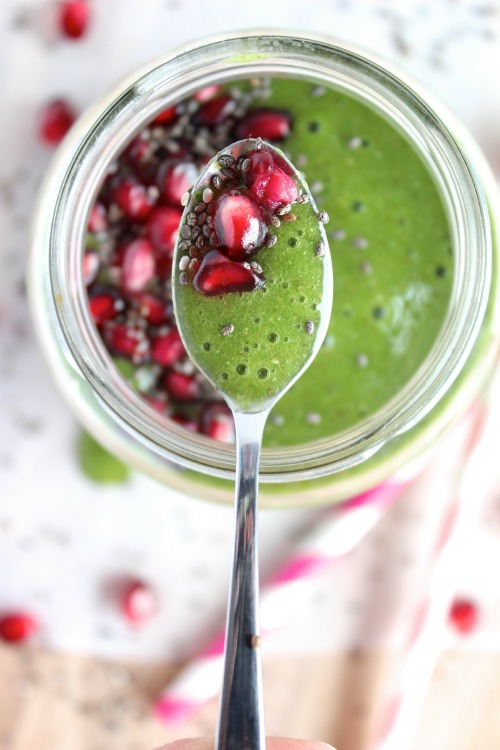 This smoothie is light, fresh, subtly sweet, packed with goodness and all kinds of delicious.
The perfect pick me up. I know it sounds totally cliche' but after drinking my green smoothie I felt re-energised and refreshed, ready to take on the rest of the day.
It was just what I needed.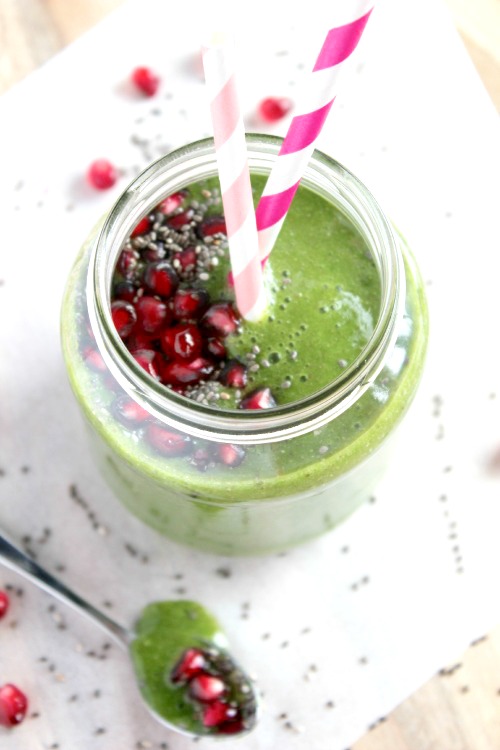 Our delicious little, energy giving, green apple smoothie is sweetened naturally with some frozen banana and a splash of 100% natural, no added sugar, organic, apple juice. I was surprised how apple like this smoothie tasted using such a small amount of juice. What can I say, a little goes a long way my friend.
And in the interest of full disclosure, I should tell you that you can totally tell that this smoothie is super good for you, it defiantly has that "green" taste but it's subtle, not grassy, promise.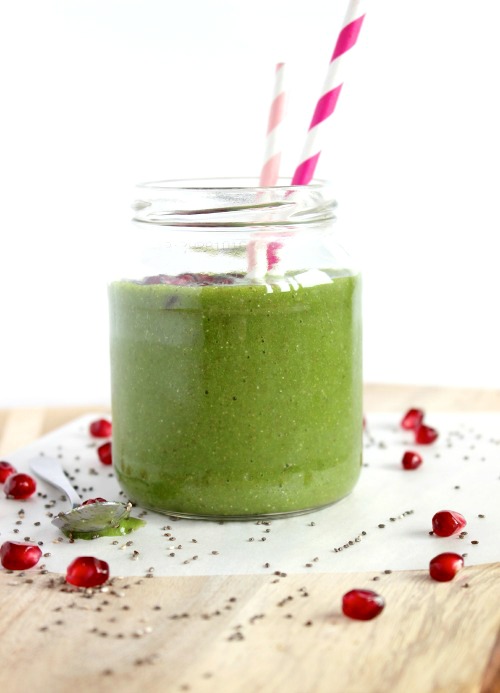 One sip on this festive looking green apple smoothie and you will see, it's the clean, crisp, refreshing sweetness from that apple juice that shines through.
The cool crisp, sweet apple infused smoothie combined with those tart, poppin' fresh berrilicious pomegranate arils and that nice little crunch from those cheeky chi-chi-chia seeds makes this smoothie a texture lovers dream.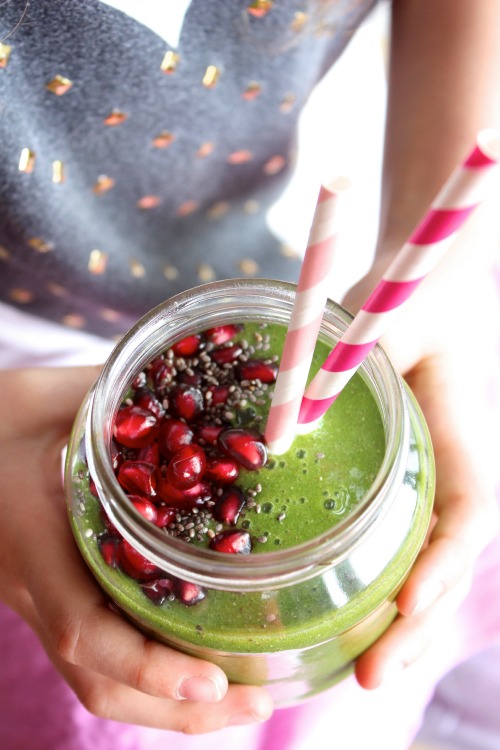 This energising green apple smoothie is the perfect thing to cool you down and give you a nice, fresh little boost of energy on those crazy hot summer days!
Packed with sneaky goodness from mr kale and those cheeky little chia seeds this smoothie is something you can feel really good about drinking and sharing with the ones you love.
Good for the body and the mind.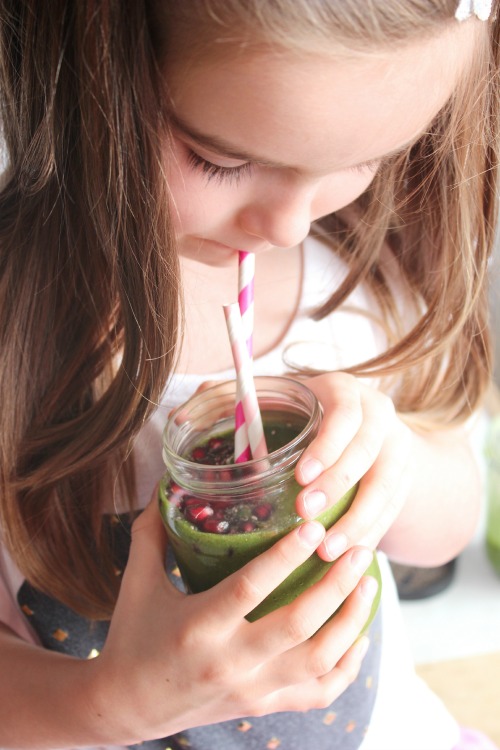 FYI – this green apple smoothie has been given the little lady seal of approval.
I think it was the pretty pink pomegranate arils (edible jewels 😉 ) that drew her in initially but,  one sip and that was it . . . girlfriend was hooked, line and sinker baby!
And so was her mama.
Perfect for breakfast, lunch, snack or anytime you need a nice little pick me up.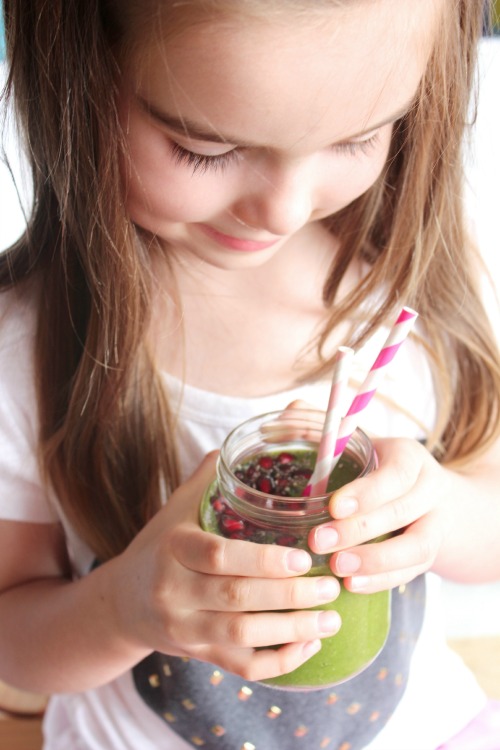 This energising green apple smoothies is all natural made with just a handful of ingredients,  light, fresh, clean, cool and crisp but most importantly it is all kinds of delicious.
It also happens to be dairy free, vegan and paleo friendly so everybody wins!
I have to give a huge shout out to Lindsay and Bjork for saving my sanity and sharing one insanely delicious, seriously healthy, flavour packed, green smoothie recipe with the world.
Cool, crisp, clean and fresh – what are you waiting for ?!
Make it. Drink it. Love, love, love it!
Energising Green Apple Super Smoothie
Tweaked to taste and re-written in my own words from this incredible recipe originally created and shared by Lindsay & Bjork who blog over at Pinch of Yum

Ingredients –

1/2 an over ripe banana – preferably pre-frozen but no biggie if you only have fresh

1/3 cup of 100% natural, no added sugar apple juice

1 cup of Kale, rinsed with the stems removed

1 Tablespoon of Chia seeds + extra to sprinkle on top

1/2-1 cup of water (depending on the consistency you like)

1/2-1 cup of ice (depending on the icy you like your smoothies . . . I like mine super, super icy . . . the icier the better)

1 Tablespoon of Pomegranate arils for topping

Optional – 1/2 teaspoon of xantham gum – (A gluten free natural thicken agent that will result in an thicker smoothie)

Method –

1 – Place all ingredients into a blender and process until smooth and creamy. Taste and adjust sweetness if necessary, you could try adding a little of stevia or even a drizzle of maple syrup or honey if you feel the need but, for me and my little green smoothie monster it was perfect straight up as it is.

2 – To serve, pour into a chilled glass or mason jar, top with your pomegranate arils and sprinkle over a few of those extra cheeky little chia seeds and skull, skull, skull 😉
Enjoy xoxo
__________________________________________
Question of the day –
Are you a green smoothie lover? What's your favourite flavour combination?
__________________________________________