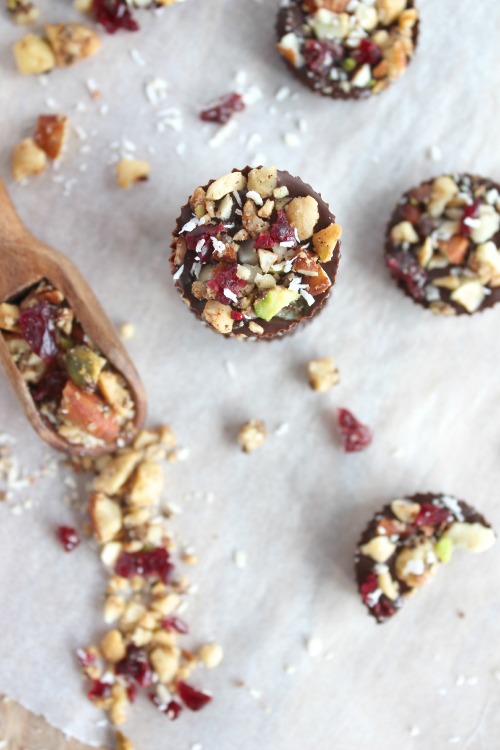 I can't even believe I only have 2 days left until the loooooooooonnnnnngggggg flight back to Sydney.
How come vacation time goes a millions times faster than regular time?
Like birthdays and christmas? The days/time just seems to fly by in the blink of an eye?!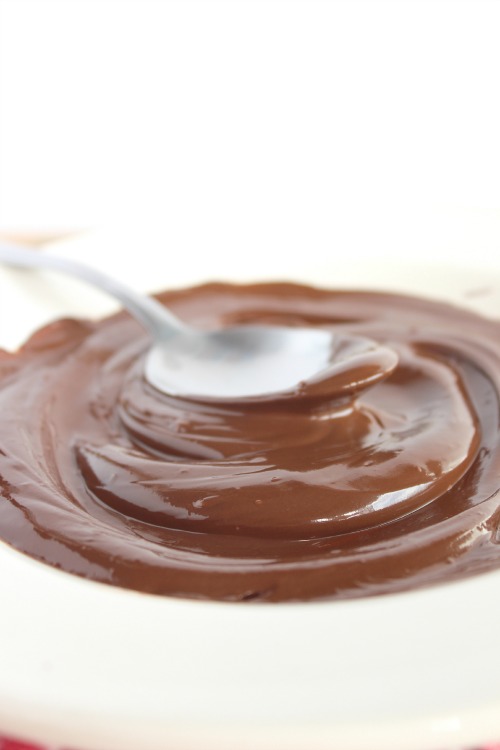 Not cool Father Time, not cool at all.
But you know what is cool . . . making your very own clean eating, coco-nutty, dark chocolate fruit and nut clusters thats what!
You remember just over a week ago we made that incredible cranberry coco-nutty "granola" and I told you how awesome it was to eat with a handful of chocolate chips thrown in?
Well, what I didn't mention (which you may very well have discovered all on your own) is that it's kinda messy to eat it that way. By the handful I mean.
What is it about granola, and popcorn for that matter, that you can't seems to eat it in polite little amounts? It's all or nothing baby, grab a fist full and shove it in!? You end up wearing more than you're eating and that my friend is so not cool. I don't know about you but I want to eat the food not wear it! And just to be clear when I say you I mean me (obvs) not pointing fingers or anything but I know you feel me right?!
Anyways moving on . . . so . . . today not only are we making ourselves some super simple, insanely delicious, clean eating dark chocolate cranberry, coco-nutty fruit and nut clusters, we are problem solving people. Total first world problems but still, problem solving no less.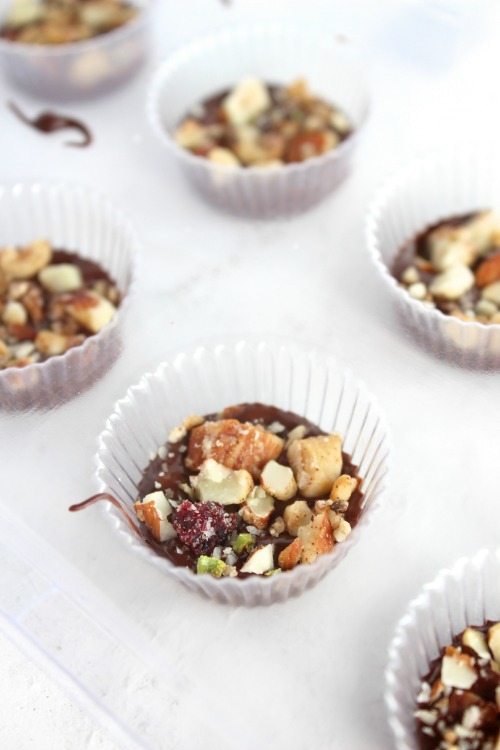 Rich dark chocolate with the hint of sweetness from our delicious shredded coconut. is a killer flavour combination all on its own but . . . our dark chocolate cranberry, coco-nutty fruit and nut clusters are also packed with antioxidant rich tart, sweet juicy little bursts of dried cranberries and  let's not forget  the crispy, crunchy, subtly salty, buttery goodness of our hazelnuts, pistachios, almonds, cashews and of course those cheeky little ch-chi-chia seeds.
These dark chocolate cranberry, coco-nutty fruit and nut clusters are dark, delicious, salty, sweet, crispy, crunchy, to die for!
And they also happens to be oh so pretty!
So, not only are these babies super simple to make and all kinds of delicious and seriously pretty, they also happen to be clean eating,  low carb, grain free and paleo friendly. Depending on what chocolate you use you could totally make them vegan and dairy free too. Something for everyone . . . unless your allergic to nuts, or chocolate, in which case I am so, so sorry.
Ready in minutes with just 2, all natural ingredients – dark chocolate and a sprinkling of granola, the perfect little sweet treat just because you can.
Make them, eat them, love them
Dark Chocolate Cranberry, Coco-nutty Fruit and Nut Clusters




Makes approx 16 simply divine, homemade, clean eating, cranberry, coco-nutty dark chocolate clusters

Ingredients –

1/2 cup dark chocolate melts

2-4 Tablespoons of cranberry coco-nutty granola (or a combination of your fave fruit/nuts/trail mix/granola)

Method –

1 – Melt your chocolate by your preferred method. I like to do mine on the stove top. I fill a small sauce pan 1/4 with water and place over medium-high heat, place my chocolate in a small heatproof plate or bowl (you want something that fits securely over the top of your saucepan) and allow the water to come to a gentle simmer, heating the plate/bowl and melting my chocolate. Stirring occasionally until smooth, glossy and deliciously melty then remove from the heat.

2 – Fill your chocolate mold (or mini cupcake tray lined with mini paper cases.or a silicone mold for easy removal) with a heaping teaspoon of your deliciously melted chocolate and repeat until all molds are filled and all your chocolate has been used.

3 – Gentle tap your tray/mold on the counter top to smooth out and remove any pesky little air bubbles.

4 – Sprinkle some of your cranberry coco-nutty granola over each chocolate puddle (I used approx 1 heaping 1/4 teaspoon per chocolate) and gentle tap your tray on the counter again to smooth out any remaining air bubbles and to allow the granola to settle securely into its pool of chocolate.

5 – Place in the fridge or freezer until set.

6 – Gently remove your chocolates from their molds and pop them directly in your mouth because well, hello chocolate. Alternately you can store them in an airtight container (or ziplock bag) in the fridge or freezer until your ready to indulge.
Enjoy xoxo
__________________________________________________________________________
Question of the day –
Milk, dark or white chocolate? What's your fave? Me? I love the dark stuff 
__________________________________________________________________________