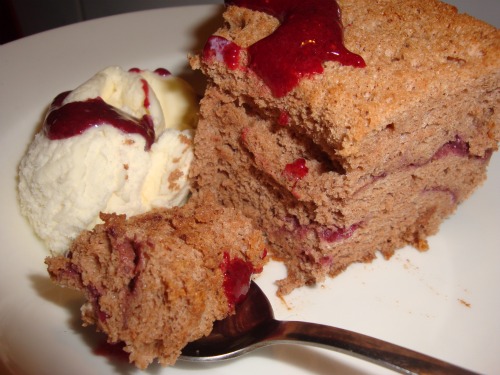 Last week I asked you to stay tuned for my chocolate angel food cake adventure so without further ado, here it is 🙂
I found this chocolate angel food cake to be very light and slightly less sweet than its vanilla flavoured cousin. The reason for this would be the mild bitterness of the cocoa powder, to be honest I think I actually preferred it (which was a surprise to me too don't worry ;)).
The chocolate flavour is very subtle, but something about the hint of chocolate in every bite I found really comforting and very moorish. Not sickly sweet or overly indulgent but just enough to hit the spot. If you wanted to amp up the chocolate flavour I am sure you could do so simply by substituting some of the plain flour for cocoa powder or, you could grate some of your favourite chocolate over each piece as you serve it (or crumble a flake over the top, yes that would go very nicely indeed).
I also decided to add a mixed berry swirl throughout the centre of the cake just by pureeing up a cup of mixed berries and drizzling it through the layers of batter as I was spooning it into the baking pan. I think the sweet and slightly tart flavour of the berries really add something almost refreshing to this already wonderful treat. Almost as though it has its very own built in palate cleanser.
If you have been holding off making an angel food cake for any reason I really think you should give this recipe a try. Simple, sweet and very satisfying especially when served with a scoop if vanilla ice cream. Totally worth it 🙂
Chocolate angel food cake with berry swirl
(serves 12)
Ingredients –
1 cup plain flour
1/4 cup cocoa powder
1/4 tsp salt flakes
12 large egg whites
1 tsp cream of tartar
1 1/4 cups caster sugar
2 tsp vanilla
for berry swirl –
1 cup mixed berries
Method –
Preheat oven to 175'C (350'F)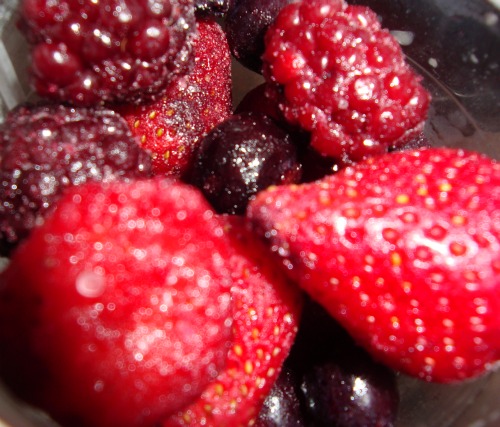 Puree berries,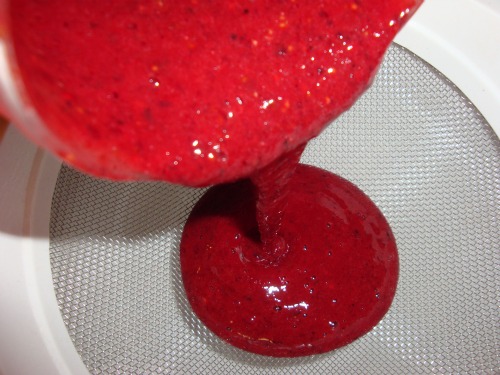 pour through a sieve to ensure all seeds are removed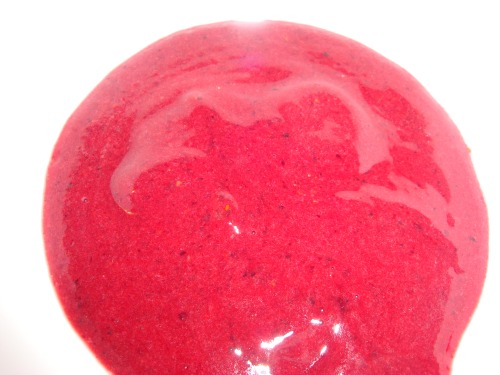 and set aside.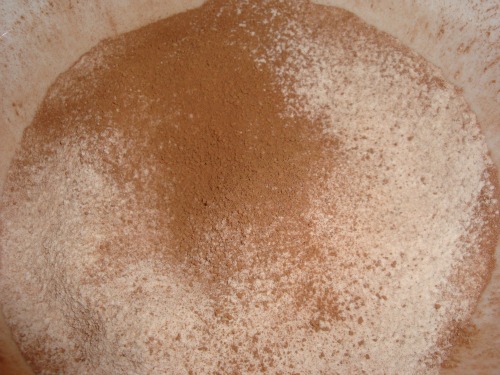 In a medium bowl sift together flour, cocoa powder and salt.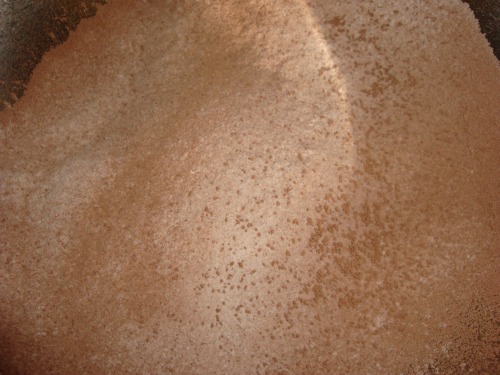 sift the four and cocoa powder a second time…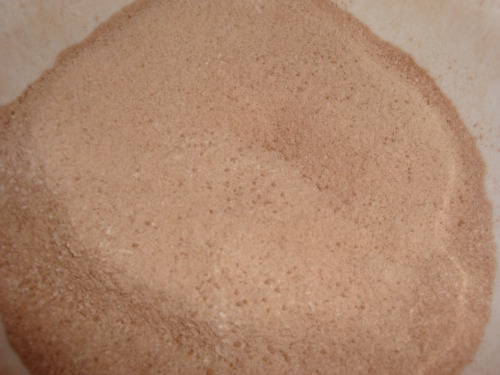 and then sift it a third (and final) time then set aside.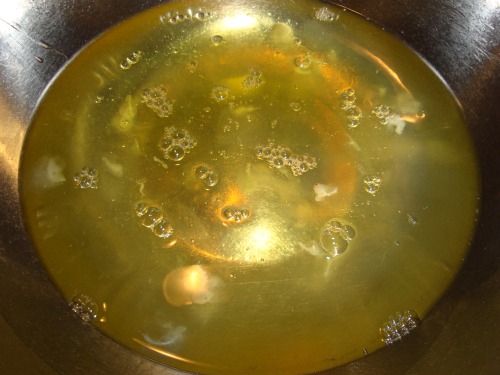 Place egg whites in a large bowl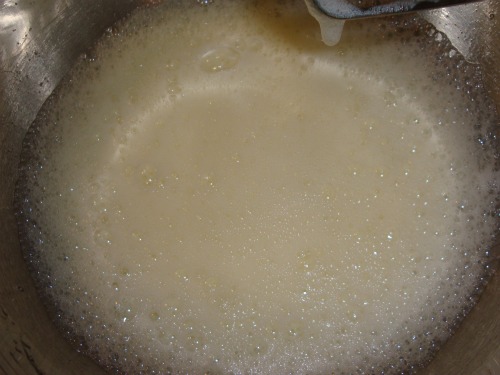 Beat on medium until foamy (it should take approx 1 min).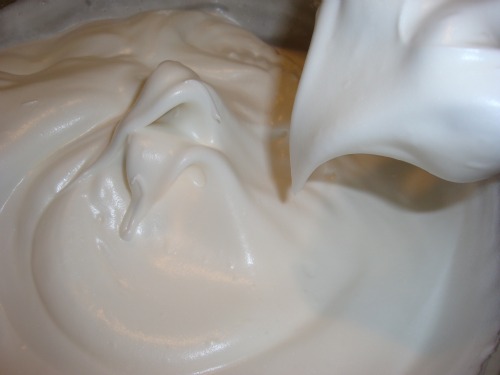 Add cream of tartar and then beat until soft peaks form.
Continue to beat, gradually adding the caster sugar one tablespoon at a time until stiff peaks form.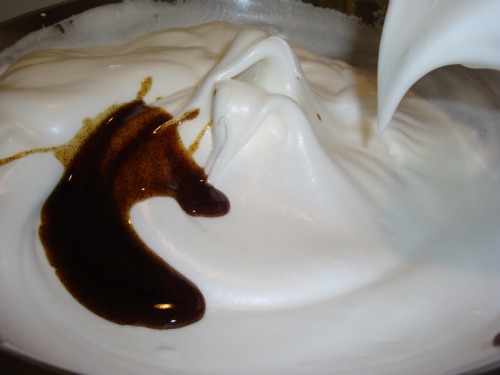 Add vanilla,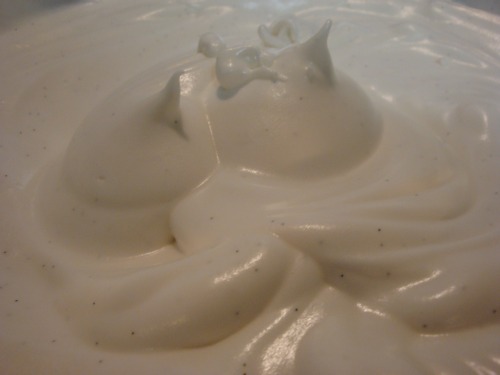 and beat until thoroughly combined (I love how you can see the tiny little flecks of vanilla specked throughout the egg whites, don't you?)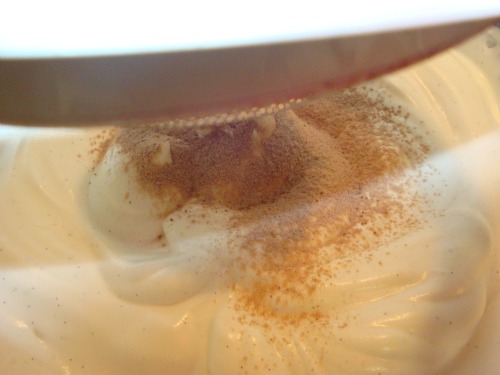 In a few separate additions (3-4) sift flour/cocoa mix over egg whites, gently fold into egg whites after each addition.
(this is after the first addition)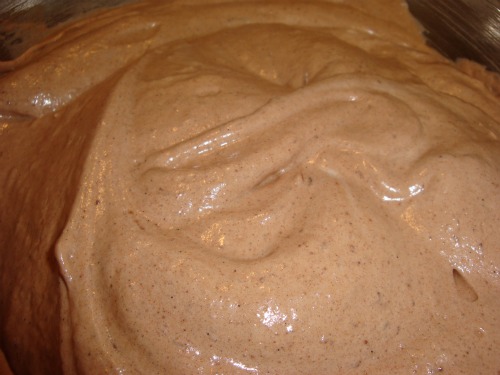 (this is after the last addition)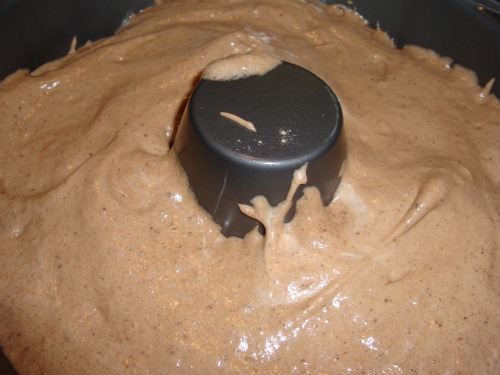 Spoon 1/3 of the cake batter into a clean (oil free) tube pan.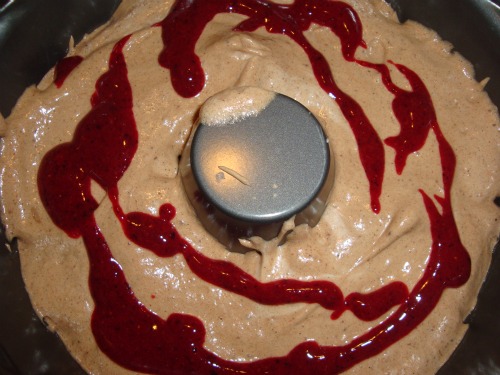 Then spoon some of the pureed berries over the batter and repeat the 2 previous steps until all batter has been transferred to your tube pan.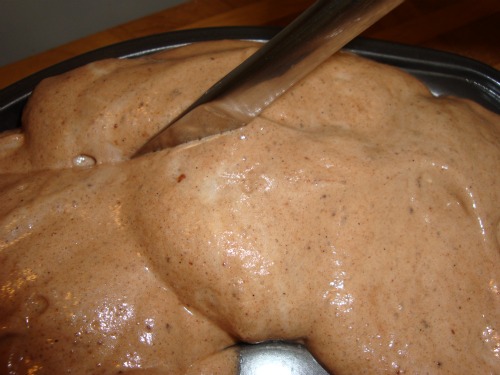 Carefully cut through the batter with a butter knife to ensure any air bubbles are released.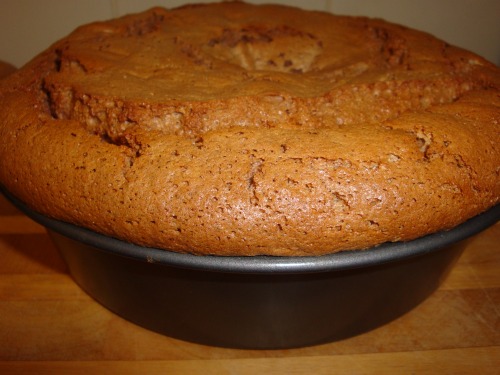 Bake for 35-40 mins, until cake springs back when lightly pressed.
Allow the cake to cool in the pan for at least an hour.
To remove the cake from the tube pan you may need to carefully run a butter knife around the edges of the pan and very carefully guide the cake away from the sides and out of the pan.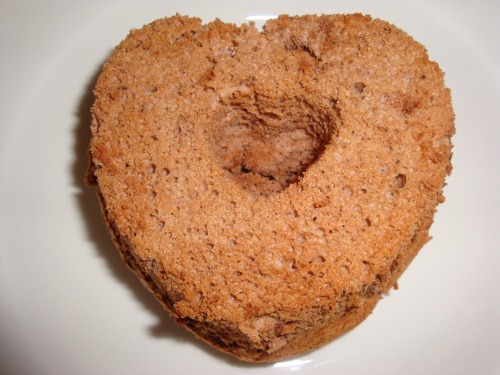 Serve with a scoop of vanilla ice cream (or cream if you prefer) and if you have any berry puree left over why not drizzle it over the top (also if you wanted to grate some extra chocolate over the cake now would be the time :))
I hope you enjoy it as much as we did 🙂
Nutritional Info (approx) per serve
obtained using fatsecret.com
Cals – 147
Fat – 0.44g
Carbs – 31g
Protein – 5.11g