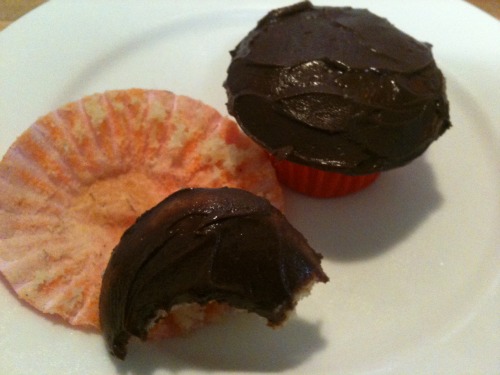 Don't you hate it when you reach for a banana only to discover that its way too ripe to eat? It has been so hot here this has been happening a lot. I hate to just throw them away, so I usually just make some tasty banana bread.
Today however I was not in the mood for banana bread. I had the urge to try something new and for some reason I got it into my head that I wanted some kind of banana cake with a cocoa cream cheese frosting.
I don't know what it was that sparked the idea, but there was no changing my mind. Let the experiment begin!
I came across a recipe for banana cupcakes on one of my favourite baking blogs bakerella.com. There are so many wonderful, adorable yet absolutely delicious things on this website I highly recommend you check it out. If you want to have a look at the original version of this recipe click here.
Now this recipe looks great as it is, I don't know what's wrong with me but I seem to be unable stop myself from tweaking them just a little. I have to tell you though these cupcakes are absolutely wonderful. They were exactly what I hoped they would be and dare I say even better than I expected.
I will definitely be making these cupcakes again, I know this batch won't last very long. So easy, but simply wonderful. A hit with the whole family.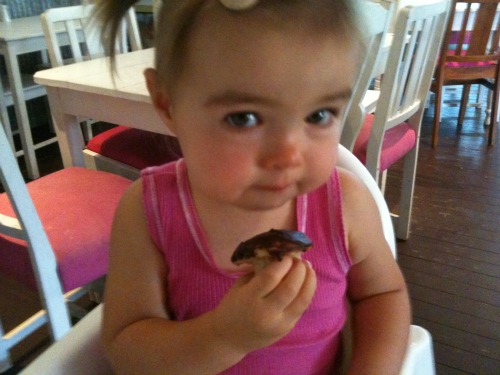 Banana cupcakes with cocoa cream cheese frosting –
makes 30 mini cupcakes**
For the cupcakes ;
1 3/4 cup self raising flour
1 teaspoon baking powder
1/4 teaspoon salt
1 Tbsp butter, room temperature
3/4 cup sugar
1 egg, room temperature
1 egg white
1 teaspoon vanilla (i used vanilla bean paste)
1 large extremely ripe banana
1/2 cup buttermilk*
For the cocoa cream cheese frosting –
3 Tbsp low fat cream cheese
1/3 cup icing sugar
3 Tbsp cocoa
splash of milk (I used skim)
Method –
Preheat oven to 170'C (350'F) and line your cupcake tray with paper cases.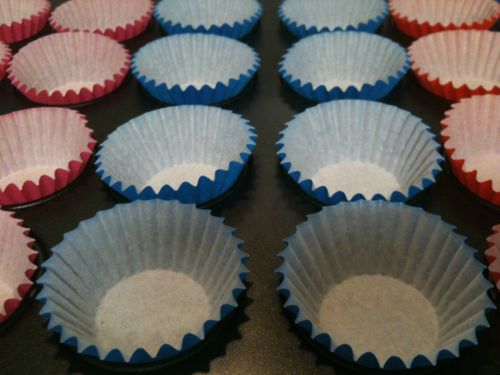 In a medium bowl sift together flour, baking powder and salt. Set aside.
In a large bowl with an electric mixer beat butter, sugar, eggs, vanilla and banana until smooth.
add half the flour mix and once its well combined add half the buttermilk, then repeat.
fill cupcake cases up about 3/4 of the way.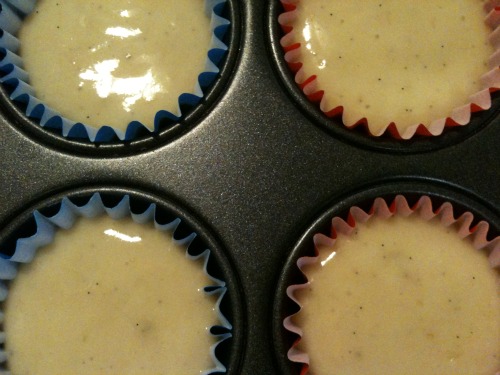 bake for 15 mins until slightly golden and toothpick comes out virtually clean with just a few moist crumbs. Set aside to cool.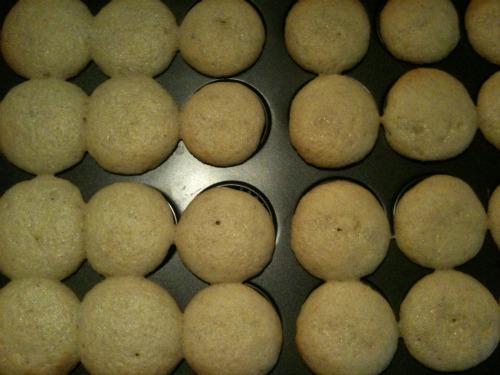 To make the frosting –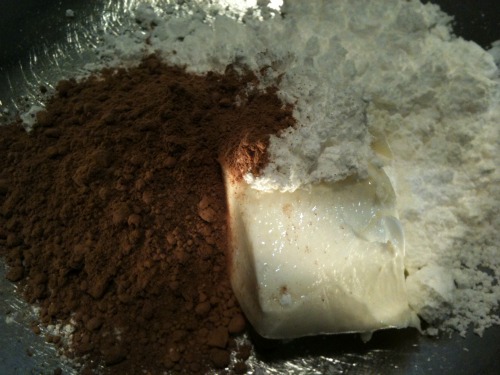 Place all ingredients (except milk) in a large bowl and beat with electric mixer until smooth. Don't panic if at first it looks a little dry, it just takes a few seconds for the cream cheese to soften and "absorb" the other dry ingredients.
Add the splash of milk and beat again until smooth and slightly glossy. By the way this made way more frosting that I needed.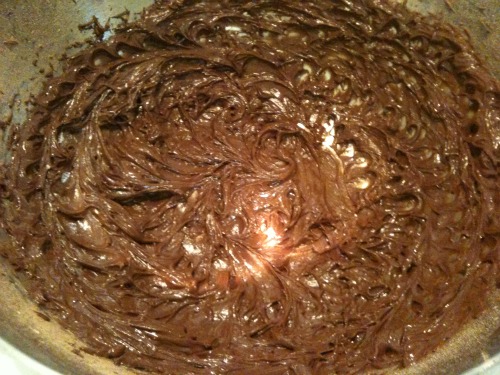 You are now ready to frost your cupcakes. Once frosted I put my cupcakes in the fridge just to set the frosting slightly. They are now ready for consumption, I hope you love them as much as we do. Id love to know what you think if you make them. Please feel free to just comment below, I'd love to hear from you 🙂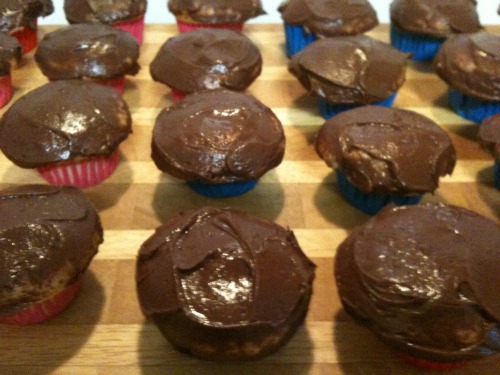 * Note – You can make your own buttermilk but adding 1 Tbsp of white vinegar per 1 cup of milk. For this recipe as I was using half a cup of milk i only added 1/2 a Tbsp of vinegar.
** If you wanted to make regular size cupcakes or just one big cake you would just need to cook for a little longer. For regular size cupcakes you would probably need to cook for about 25 mins or for a full size cake about 40 mins but I really couldn't say for sure as I have never made them. Not yet anyway 😉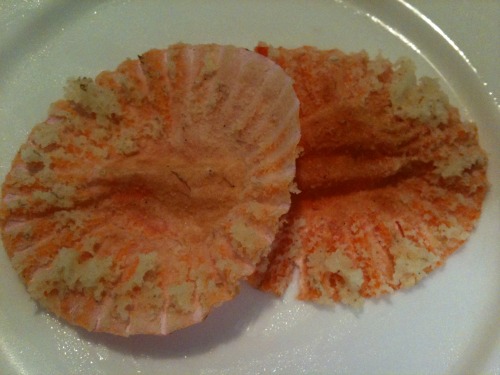 Nutritional Info (approx.) obtained using fatsecret.com –
Calories – 62
Fat – 0.4g
Carbs – 13g
Protein – 1.6g