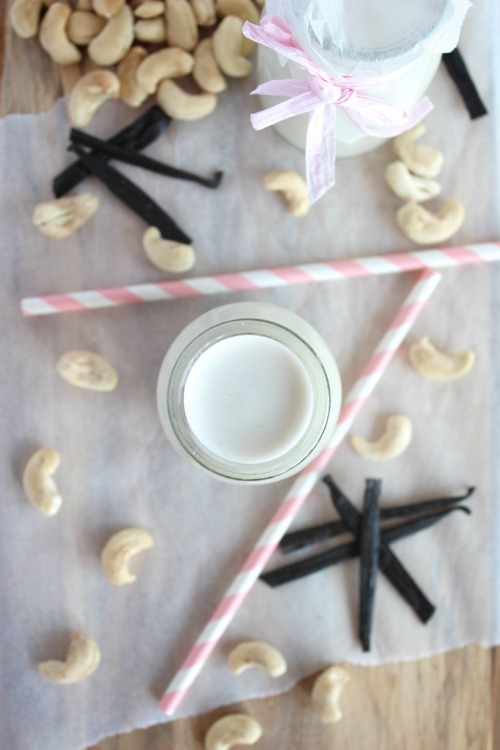 How was your Easter long weekend?
Was the Easter bunny good to you
He was sooooooo good to me!!
If you follow along on Instagram you will have seen the suh-sweet little gift box I received.
Not only did I score some of my fave treats but I also got an awesome new cookbook! One I have had my eye on for a little while now.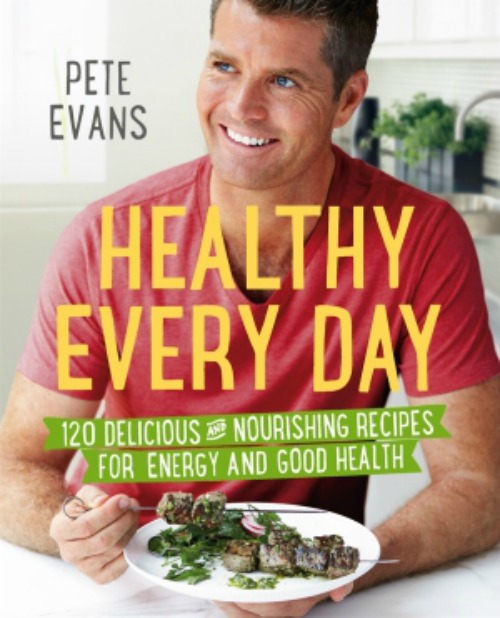 Pete Evans - Healthy Every Day.
You guys it beautiful! So many delicious looking recipes, and so many handy, helpful little tips. I can not wait to get into it.
Do you have it? What have you made?
Of course I had to dive on in and make something asap.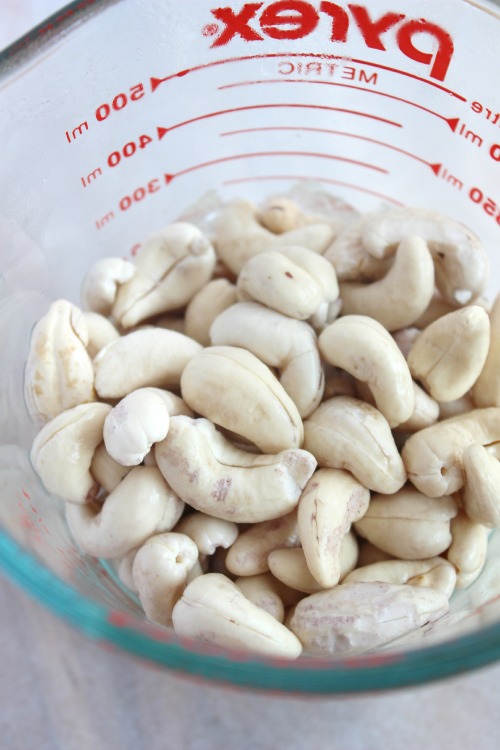 And what goes better with all that chocolate than a big ol' glass of ice cold, light, fresh, creamy, delicious milk?
Did you know you could make your own nut milk at home? And it's straight up simple?
LIke 2 ingredients simple?
Yep just nuts and water baby that's it.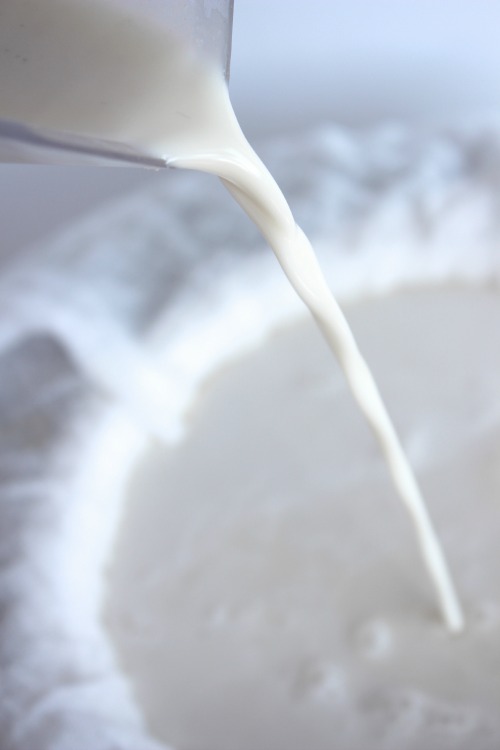 We simply soak our nuts for a few hours (or overnight) then we rinse them, throw then in the blender, add some water along with whatever flavourings (if any) your pretty little heart desires and boomshakalocka, you are good to go. Blendy Mcblend and enjoy.
Once it's blended cover and store in the fridge for 3-4 days, just give it a good shake/stir and you're ready to go. You can totally use it as you would regular store bought milk.
Seriously who knew?!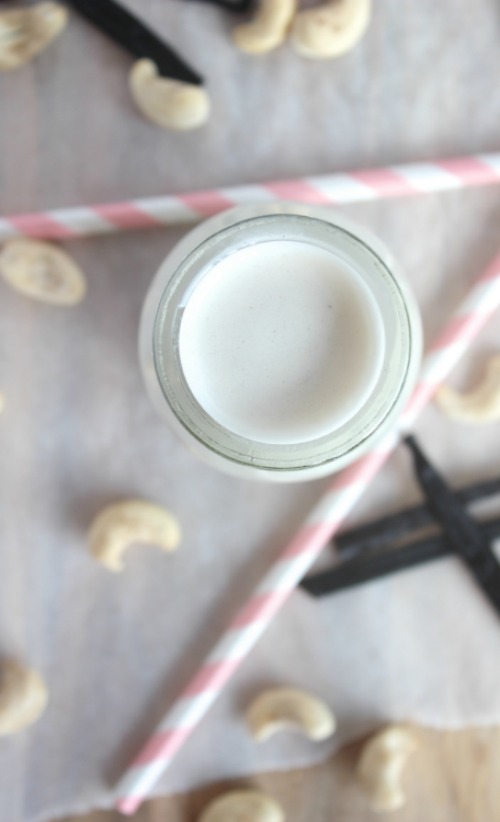 And you know what . . . it's delicious!
See those delicious little flecks of vanilla up there?! Ugh so, so good!
This Vanilla Cashew Milk is light, fresh, thick, creamy and subtly sweet with just a hint of vanilla.
It also happens to be all natural, raw, vegan, dairy free, gluten free and paleo friendly.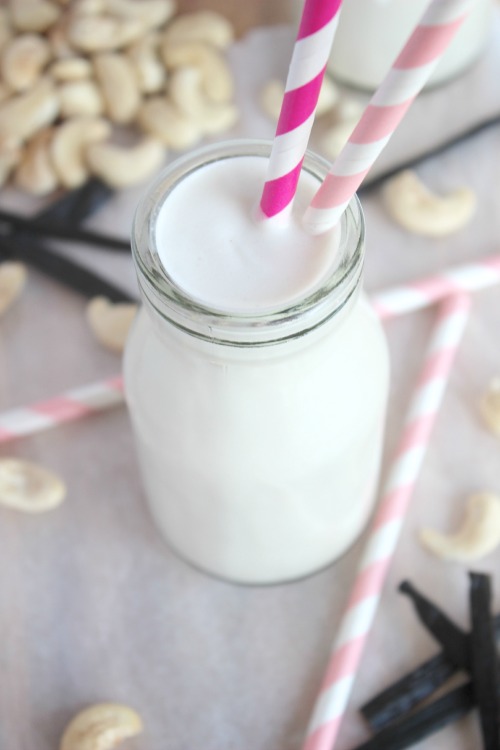 But most importantly, it's downright delicious.
Protein rich, all natural, delicious, healthy, homemade milk the whole family will love.
Make it, Drink it, Love it
Vanilla Cashew Milk




Inspired by Pete Evans – Healthy Every Day Cookbook




Makes approx 4 1/4 cups of light, fresh, creamy, dreamy, subtly sweet, vanilla spiked cashew milk

Ingredients -

1 cup of raw cashews

4 cups of water

1 Tablespoon of vanilla extract

Method -

1 – Place cashews in a small bowl or jug and then pour in enough water to ensure all cashews are covered.

2 – Cover and set aside to soak for at least 3-4 hours, I did mine overnight.

3 – Once you are ready to make your dreamy cashew milk, drain and rinse your soaked cashews then pop them into your blender.

4 – Add your water and vanilla then process until  smooth and creamy. You can use less milk for a thicker, creamier milk or more if you want to thin it out a little. I used exactly 4 cups and was very happy with the consistency.

5 – Line a large bowl with a pice of muslin cloth, make sure you allow the edges to hang over the sides of your bowl, then pour your cashew milk into the muslin. Carefully gather the edges and gently squeeze all of the milk out. FYI – Because cashews are one of the softer nuts there really wasn't very much pulp left over at all. I'm not sure I will bother with this step next time

6 – This milk will keep in the fridge for up to 4 days (if it lasts that long) Cover, refrigerate, shake well before use. Use as you would any other milk

Note – The little bits of pulp that reman can be added to things like smoothies etc for a little added protein and fibre. You can also spread in an even layer over a lined baking sheet and place in your oven at very low temp 50′C (120′F) for 3-4 hours to completely try out then use in granola or any recipe that calls for nut meal/flour.
Enjoy xoxo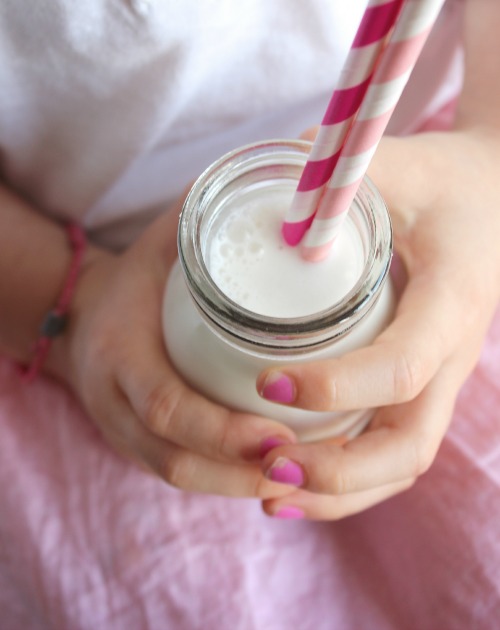 ______________________________________________________________________________
Question of the day -
Have you ever made your own nut milk? What's your fave combination?
Related posts: