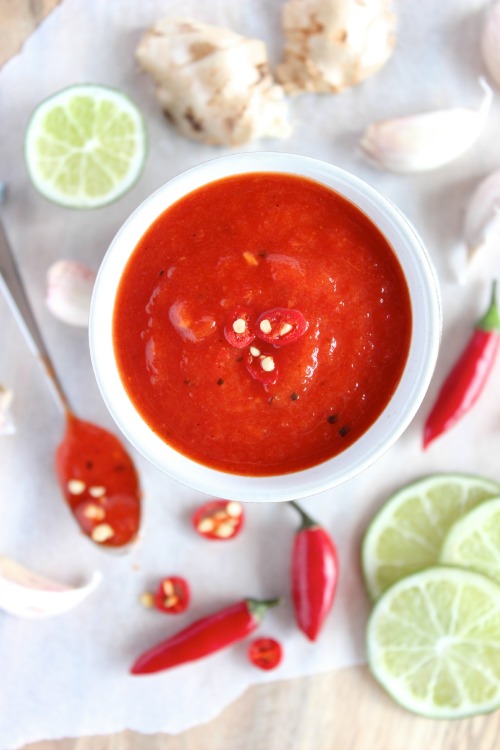 Do you ever get a random craving that you just can't shake?
I'm talking for something you don't usually eat, or haven't had in years but all of a sudden you just can't stop dreaming thinking about it?
Well I do.
Well I should say I did!
Last week I got this intense craving for sweet chilli sauce!
So random right?!
Seriously, sweet chilli sauce?!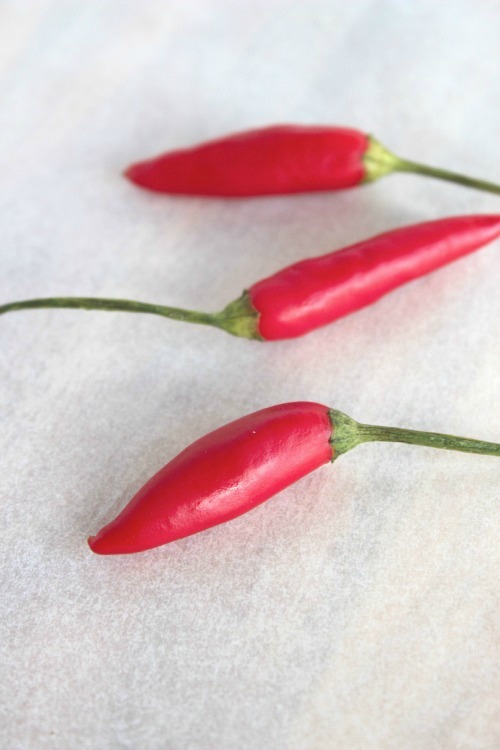 No idea where it came from either?! I honestly can not even tell you the last time I had sweet chilli sauce but all of a sudden I had to have some!
HAD TO!!!!!!
I tried a few other ways to satisfy the craving but nothing quite did the trick! I mean it had been so long since I'd even thought about good ol' sweet chilli sauce so I didn't have any on hand. I wasn't about to run out and buy a whole bottle just to satisfy this one, pesky, persistent  little craving so what did I do?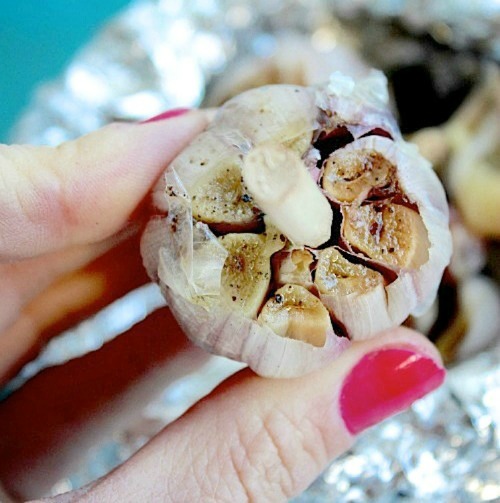 I set about searching a few of my all time fave foods blogs that's what and well, well wouldn't you know the one and only all kinds of amazing Teresa Cutter (aka the Healthy Chef) to the rescue!!!!
This healthy homemade sweet chilli sauce that is not only insanely delicious it's also happens to be so quick and easy to prepare, made with just a handful of all natural ingredients that I bet you have laying around your kitchen right this very moment!
It also happens to be both vegan and paleo friendly!
Holla! Winning!!!!!
Now, time to get our sweet chilli on baby!
You guys this healthy homemade sweet chilli sauce is way better than any I have tasted! Store bought or restaurant quality don't even come close to our homemade version, not to mention it's so much better for you!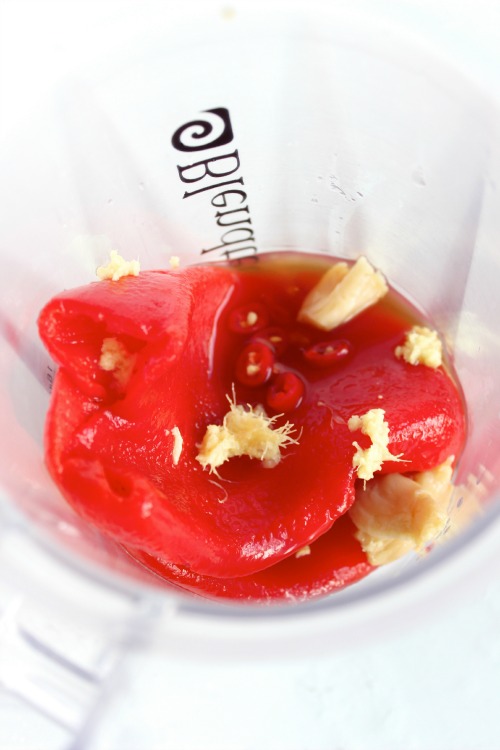 Our simple, healthy homemade sweet chilli sauce is loaded with antioxidants, vitamins and a good hit of beta carotene. The powerhouse combination of our chilli's, red peppers (capsicum), garlic and ginger help to rev up your metabolism, stimulate and aide digestion while giving your precious immune system a nice little boost all at the same time.
But most importantly it's just so delicious!
It's light fresh, perfectly sweet with a nice little kick to it!
One taste and you will be hooked! Line and sinker baby!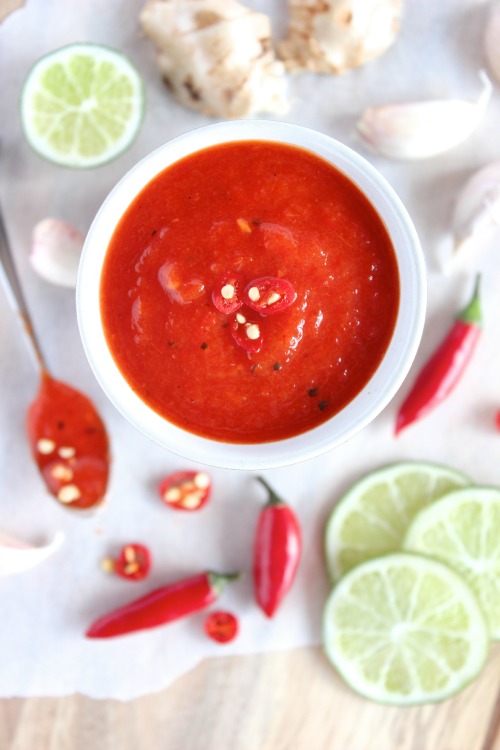 The sweetness comes from our chargrilled red peppers, those deliciously caramelised cloves of oven roasted garlic and of course that cheeky drizzle of maple syrup.
There is a delicious little hum of warmth from our freshly grated ginger and of course a nice little kick from that tiny but mighty, fiery little red chilli.
Finally the fresh, acidity from the juice of our lovely little lime cuts through the subtle sweetness and brings it all together in one light, sweet, fresh and fiery vibrantly delicious  little mouthful!
Seriously it's just so, so good I want to eat it on all of the things!
So far I have drizzled it over a nice succulent, grilled chicken breast and a big ol' juicy piece of steak! If you follow along in Instagram you will know I have also served a good smattering of it over a healthy, homemade veggie burger (recipe coming soon!) as well as eating it straight up by the spoonful ( ← yes really).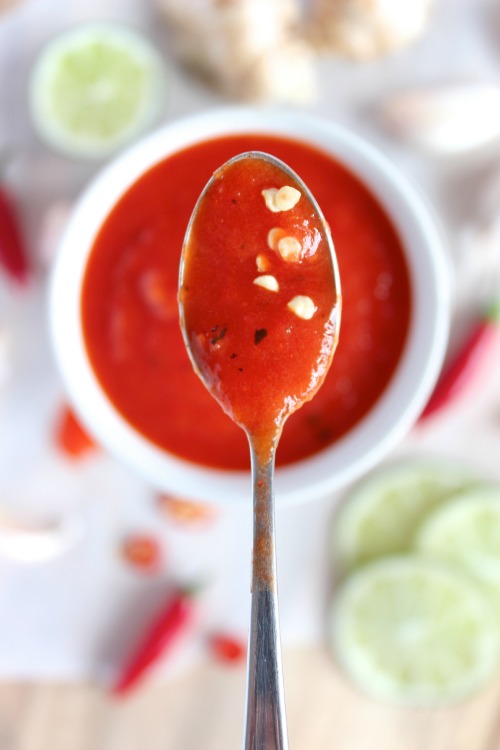 I'm thinking' it would also be all kinds of delicious drizzled over some eggs, or with some veg and quinoa/rice/cauli rice (and tofu/tempeh if your into that kinda thing) for an insanely delicious meatless monday meal!
It's just so good I can't even tell you!
Healthy homemade sweet chilli sauce you guys, you need this in your life like yesterday!
All natural, light fresh, perfectly sweet healthy homemade sweet chilli sauce with a nice fiery little kick to it!
Nothing more to say really . . . apart from what are you waiting for?
Time to get your sweet chilli on baby!
Make it. Eat it. Love, love, love it!
Ingredients –

2 x chargrilled red capsicum (I use these Whole, peeled, Fire Roasted Peppers by Always Fresh ♥ )

1 small red chilli, finely chopped

2 large cloves of roasted garlic

1 teaspoon of freshly grated ginger

1 Tablespoon of maple syrup

Juice of 1/2 a lime

Salt and pepper to taste

Method –

1 – Place all ingredients into your food processor or blender and process until smooth.

2 – Taste and adjust seasonings accordingly. Adding salt/pepper/lime juice/maple syrup to taste.

3 – Eat on all of the things!!!!!!

4 – Store leftover sweet chilli sauce in a glass jar in the fridge
Enjoy xoxo
_________________________________________________________________________________
Question of the day –
What food/drink are you craving lately?
_________________________________________________________________________________