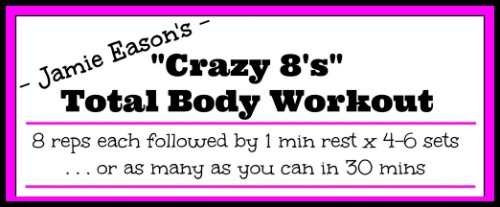 Hey, hey its friday yo!
How's your week been?
What's that? A little quiet you say?
Well, that's about to change sweet invisible internet friend of mine, things are about to get all kinds of crazy up in here!
I hope you're ready . . . I have one awesome workout for you today!
I can't take the credit for this badboy, todays workout was created by none other than the incredible Jamie Eason. Girlfriend is one incredibly fit, seriously beautiful evil genius and I mean that with utmost respect and in the nicest possible way.
Jamie posted this workout on her Facebook page a few days ago, then a super fit little lady I know mentioned that she had just done it , and how tough/awesome/challenging it was. That was it, I had to see for myself.
Holy burning body batman! This workout is no joke!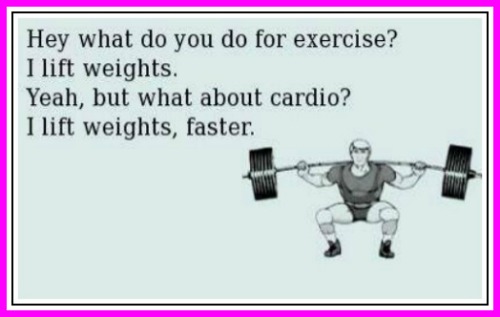 Talk about get your heart rate pumping and metabolism firing. After I had completed this workout my heart rate was sky high and arms and legs felt like jelly. As the day went on I was starving! Not even kidding! My metabolism was on fire, and you know what? I love, love, loved it!
This week we are going get in on the fun that is Jamie Eason's Crazy 8's,  Total Body Workout.
We will do 8 reps of each exercise and  repeat the entire routine through for a total of 4-6 sets or as many sets as you can for 30 mins, with a much needed, well earned 1 minute rest between each set.
Because I am a little cray cray I decided to take the second option and see how many sets I could do in 30 minutes . . . I loaded up our trusty old barbell and away I went. Somehow I managed to knock out 8 sets in 30 mins and I can tell you right now I was well and truly spent!
So it's totally up to you, 4-6 sets or as many as you can in 30 minutes, your call.
Grab yourself a barbell or a set of dumbbells or even "just" some resistance bands, something appropriate for your strength but don't be afraid to challenge yourself ok. But remember we are doing 8 reps each, 4-6 sets or as many as you can for 30 mins! It will get tough but remember, you are strong, you are ah-mazing, you can do this!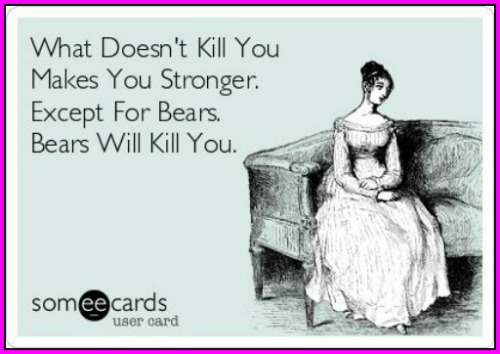 Get in and get. It. Done!
Take your time, concentrate, focus and breathe through each and every exercise. Make. It. Count!
8 reps, 4-6 sets (or as many as you can for 30 mins) with 1 minute rest between each set. Got it?
Give each exercise everything you have, moving on to the next exercise as quickly as you can, with little to no rest in-between (of course listen to your body if you feel like you need a second to grab a drink and catch you breath by all means do so but only if you really need it ok?). Then we savour our glorious minute rest and kick it through until all sets are complete or your time is up, got it?
Ok good. Let's do it.
Jamie Eason's Crazy 8's Total Body Workout


___________________________________

First we need to warm up for 5 minutes or so. Run on the spot, do jumping jacks, jump rope, dance around your living room, anything to get you warm then it's time to get serious.

Now are we ready?

Time to work baby –

Finish with a nice little cool down and stretch, maybe take a walk or something anything to help bring your heart rate down. Finish with a few of your fave stretches. Please don't skip the stretch people, its like dessert for the body. You worked hard, you totally earned it.
Speaking of dessert  . . . Don't forget your post workout refuel, peanut butter banana smoothies all round!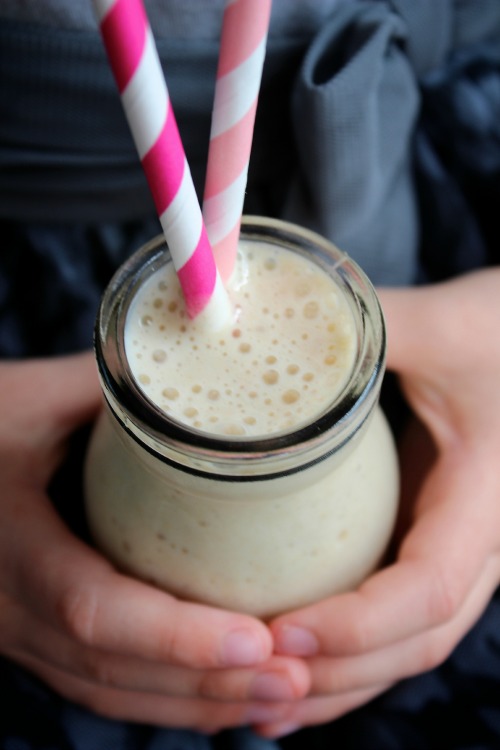 _________________________________________
Question of the day –
Heavy weights or cardio, what's your favourite way to workout? 
Me? I love the heavy weights 🙂
_________________________________________